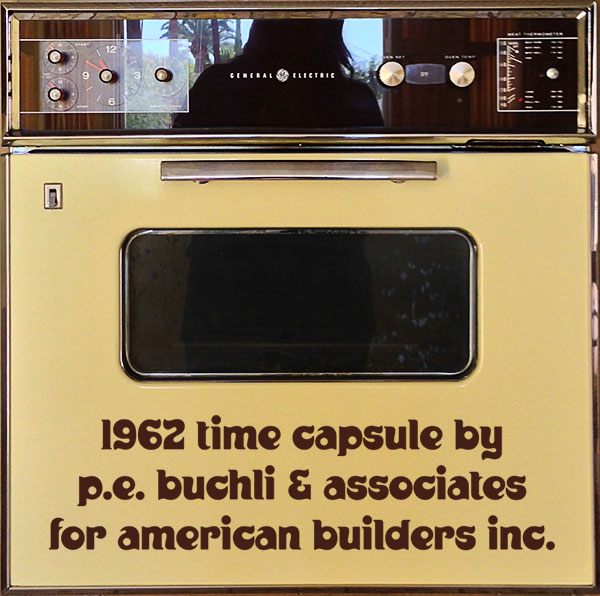 Paul Eugene Buchli was an architect working in Phoenix, Arizona at midcentury. P.E. Buchli is more commonly remembered for his office building designs in Phoenix and Scottsdale, so imagine our surprise when we got called over to check out this virtual time capsule with all original fixtures, finishes and layout. The place was decorated to the hilt and has hardly changed since 1962. It would not be surprising to discover that it was professionally decorated by one of the fashionable in-house furniture store designers of the day, such as those employed at Warner's or Lou Regester.

The home is currently under new ownership and is being remodeled to accommodate a new family. It is not expected that many of the interior finishes will remain this intact, but it was an honor to be invited over to photograph it for the record. If you ever encounter a time capsule at risk, let us know. It may be too late to influence preservation, but not too late to document!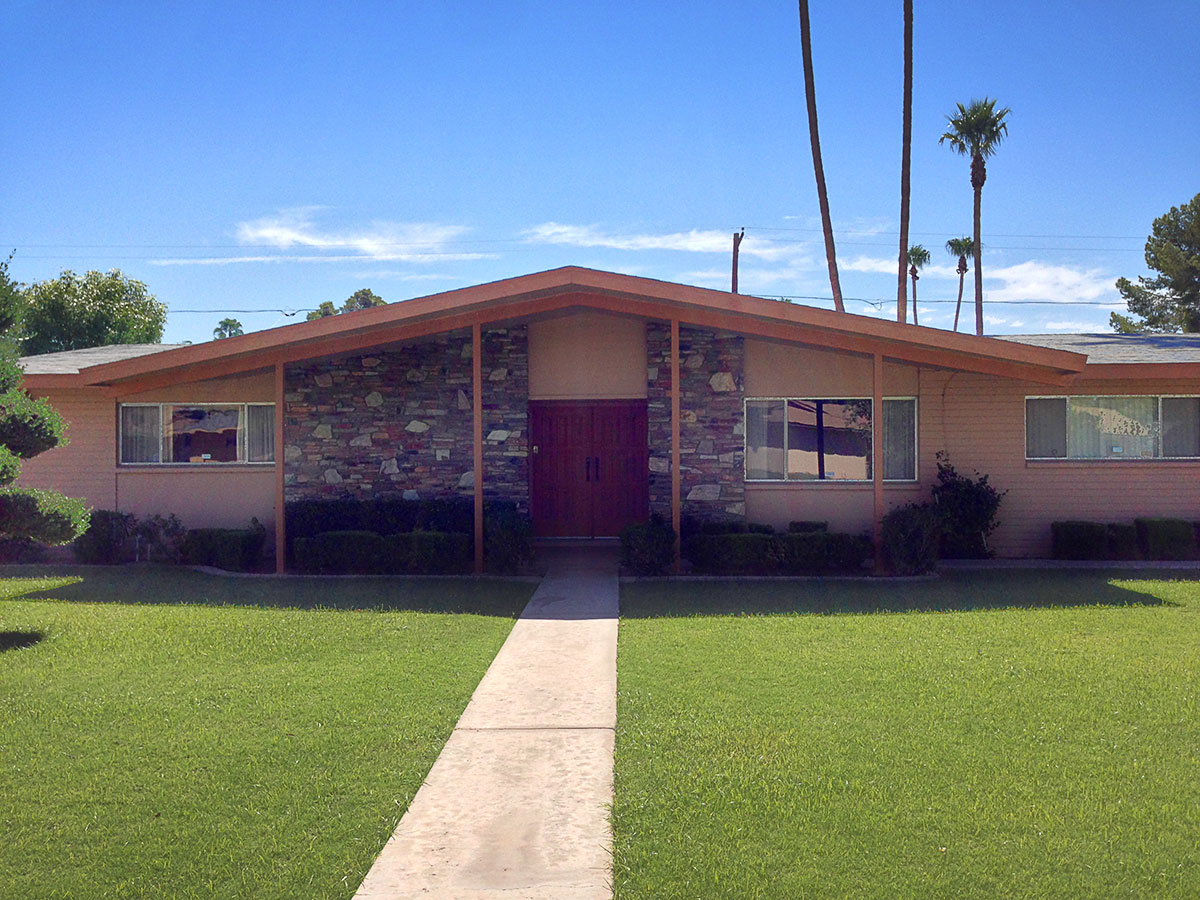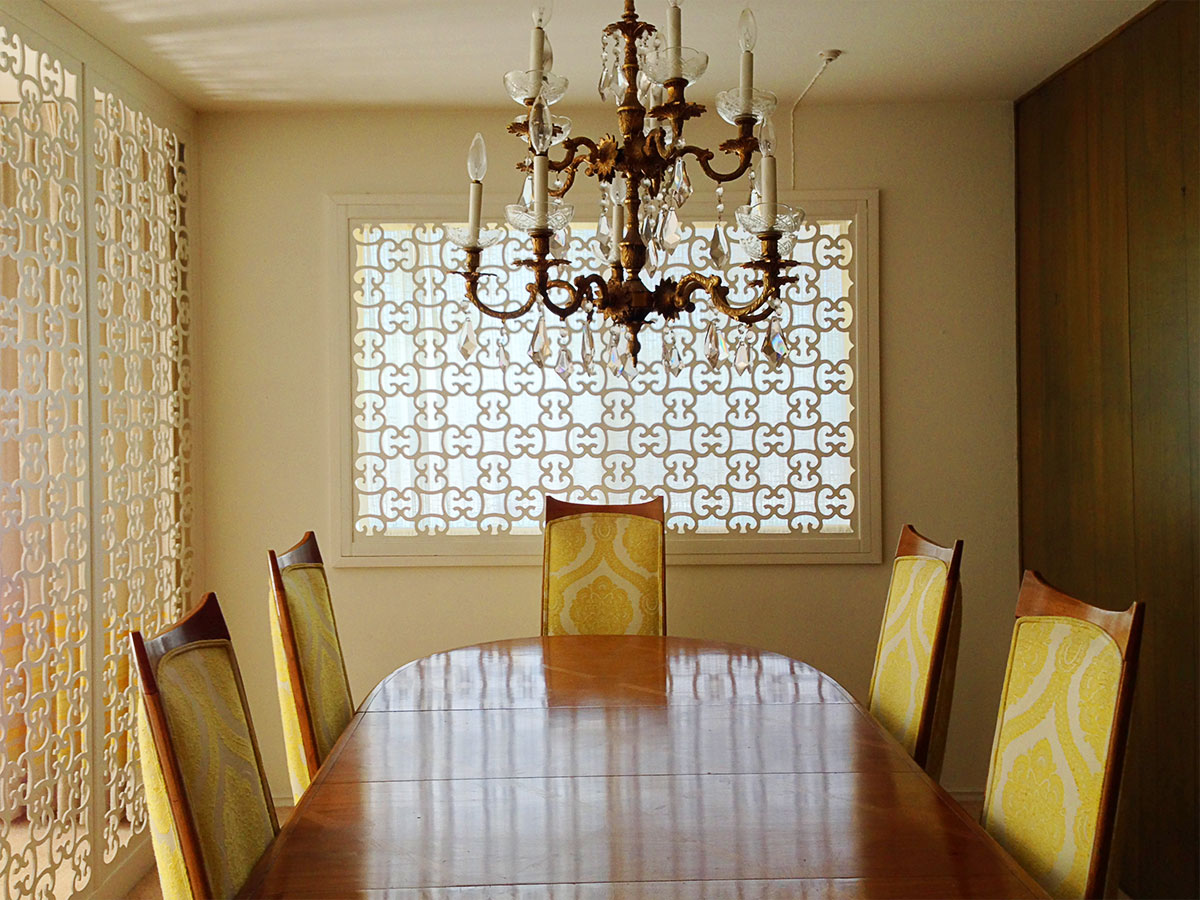 The grille is held in place with magnets for ease of window care.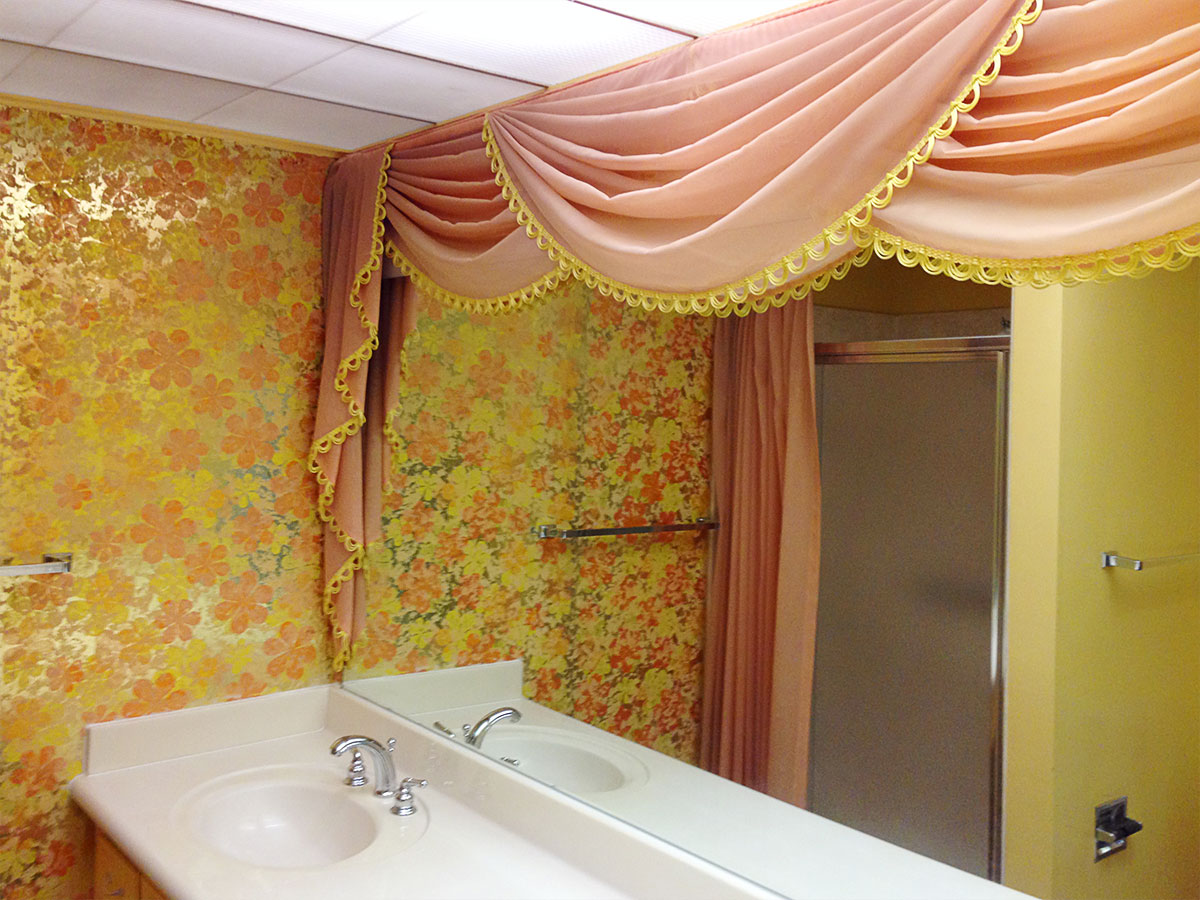 The real treat is the master bathroom with its foil wallpaper, illuminated fluorescent drop ceiling and elegant pink swag around the mirror. The sink basins are much lower than today's standard.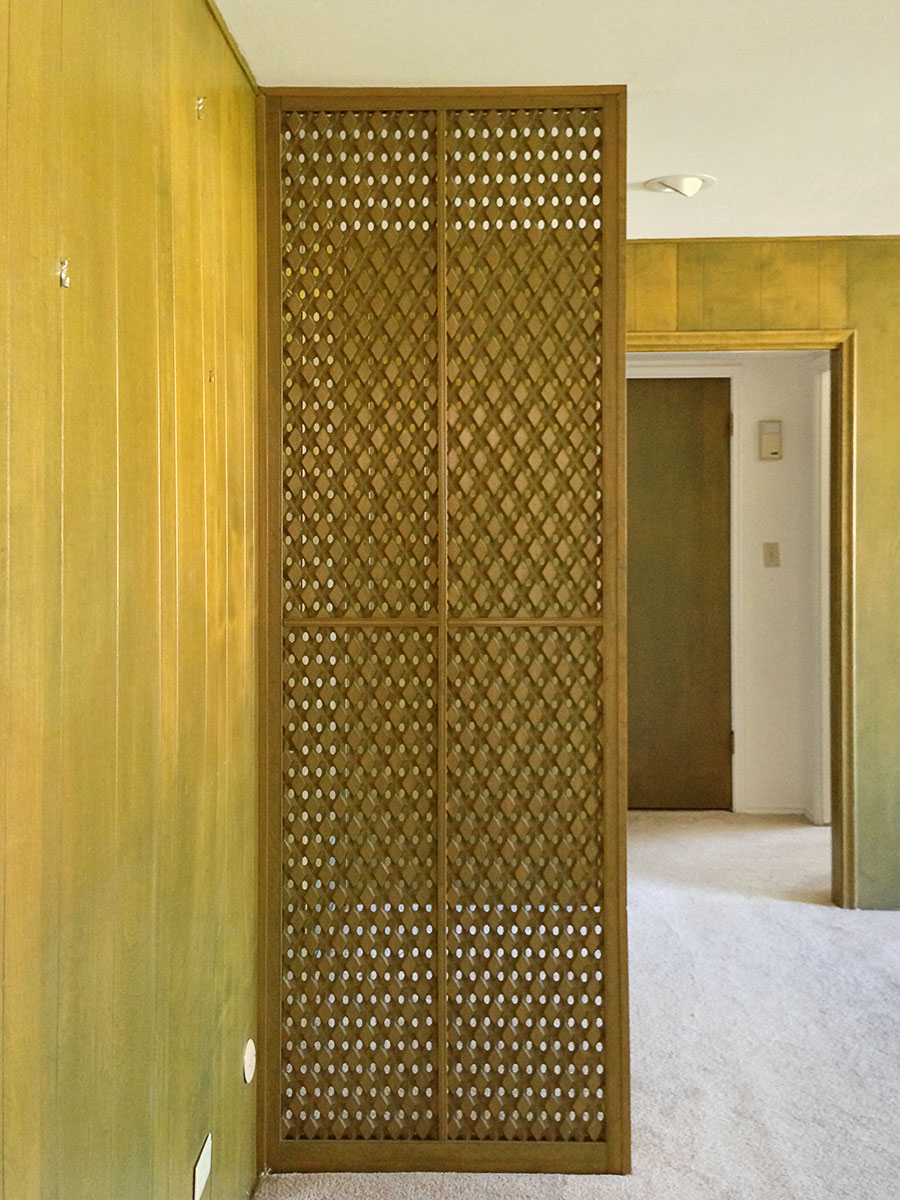 A privacy grille is crisscrossed with grooves to create a perforated diamond pattern.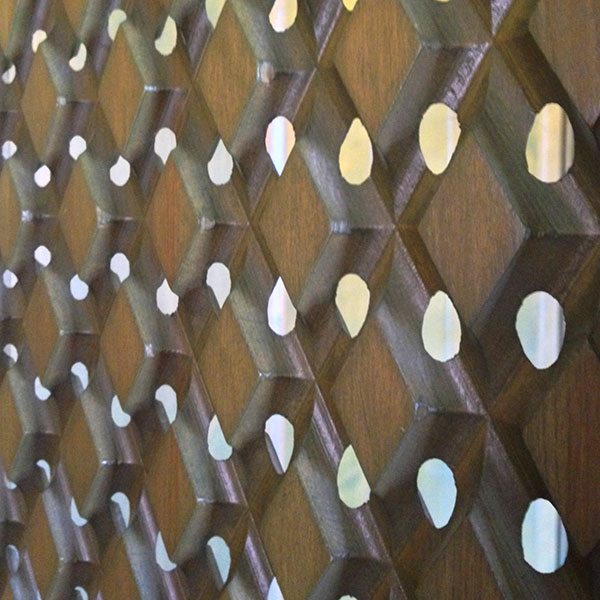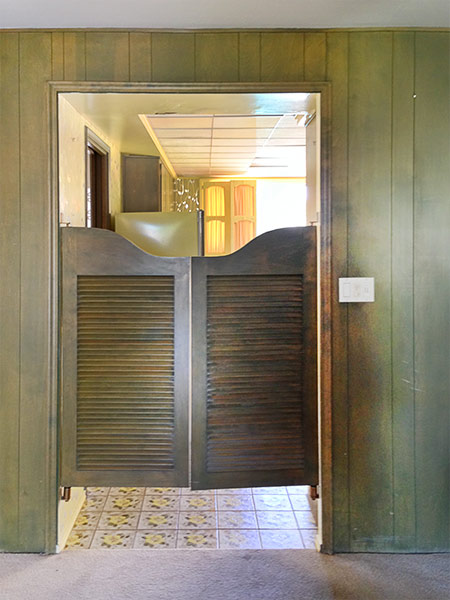 The entrance to the kitchen has swinging western bar style doors. The wood paneling is stained a charming shade of green.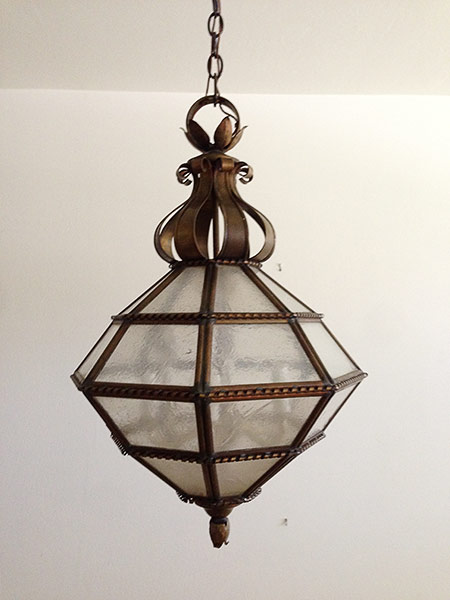 The office features this man-sized chandelier, which may have hung low above an enormous custom built desk found in the room.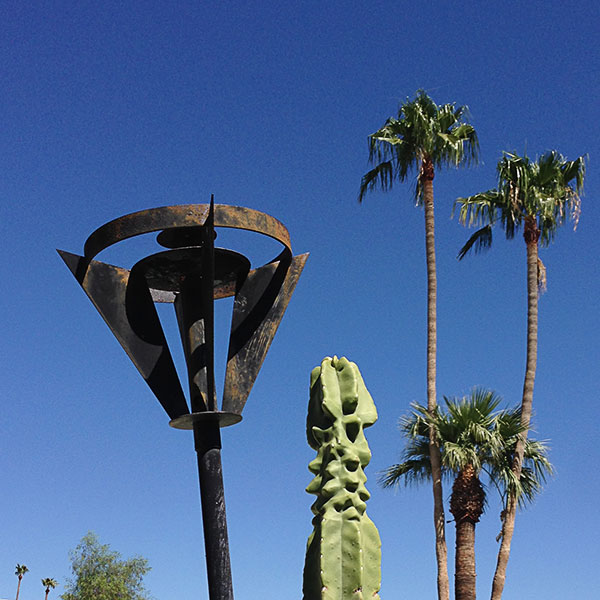 Two working gas-plumbed tiki torches are out by the pool.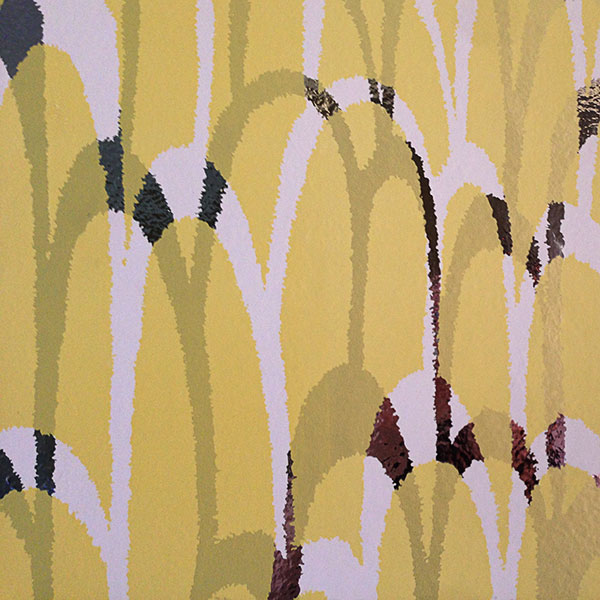 Exuberant foil wallpaper in the kitchen.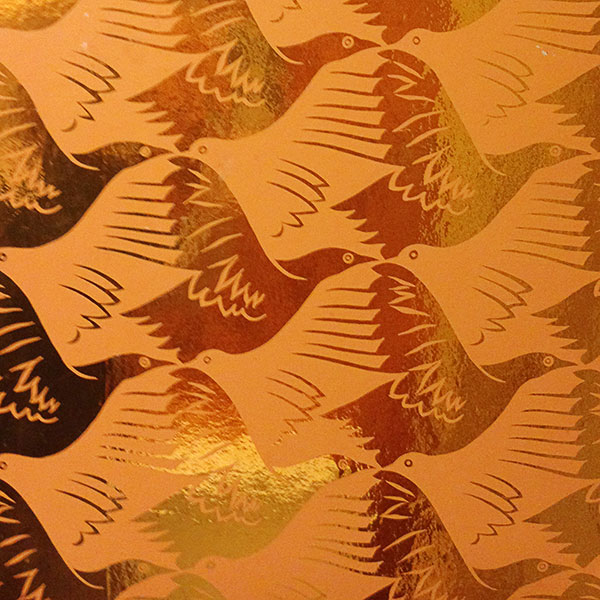 Triptastic pink and gold Escher-inspired foil wallpaper in the second bath.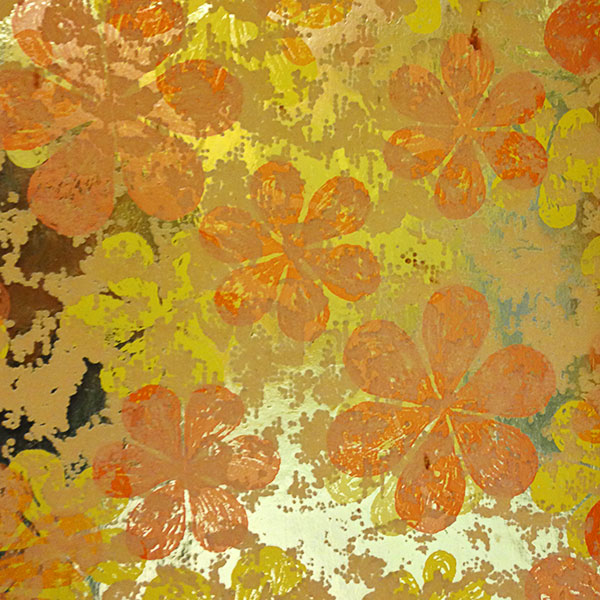 Pink, yellow and gold foil wallpaper in the master bath. Yeah, baby!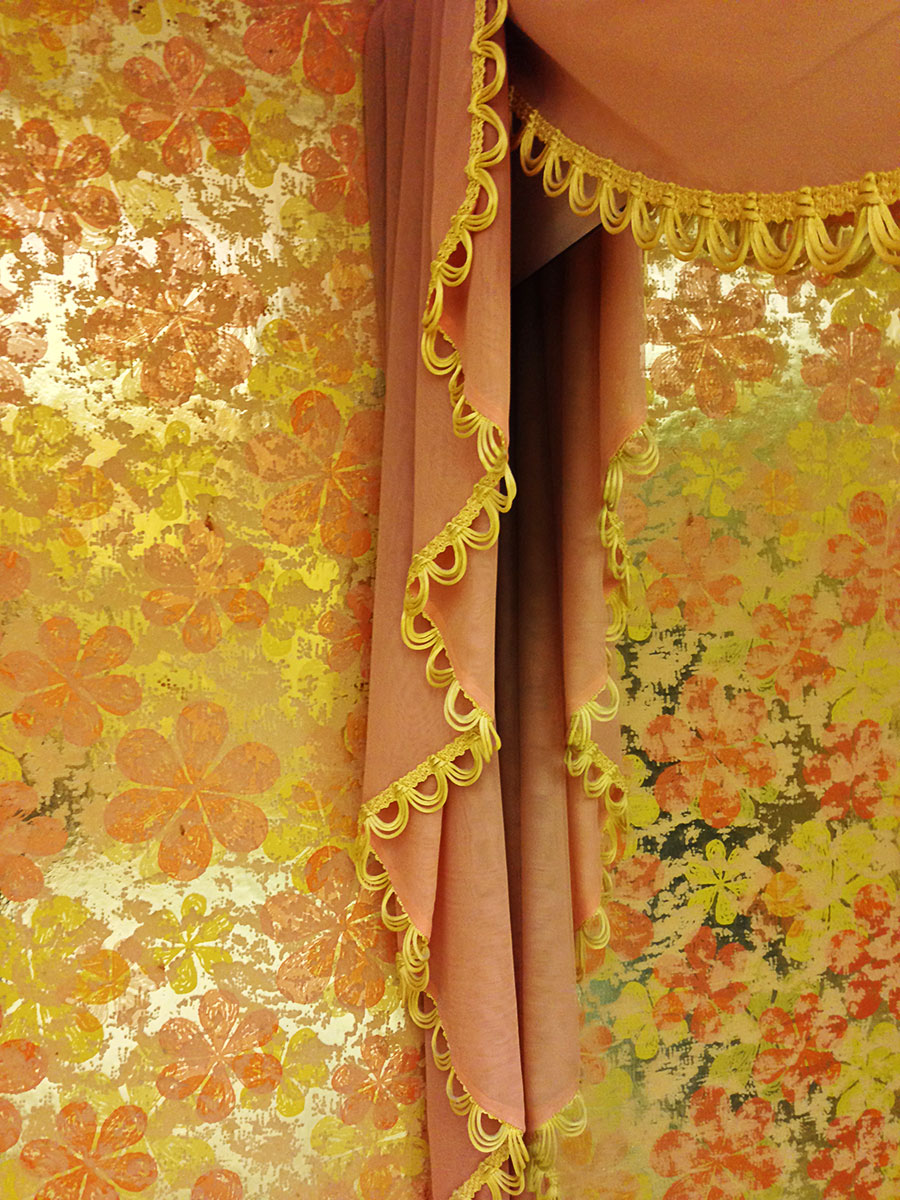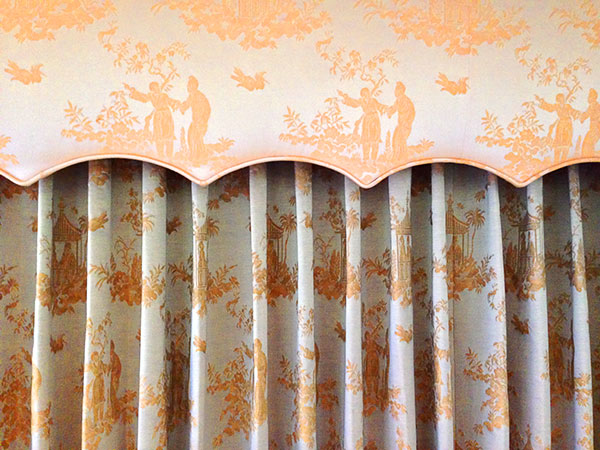 Pink satin chinoiserie themed print on the master bedroom valance and drapes.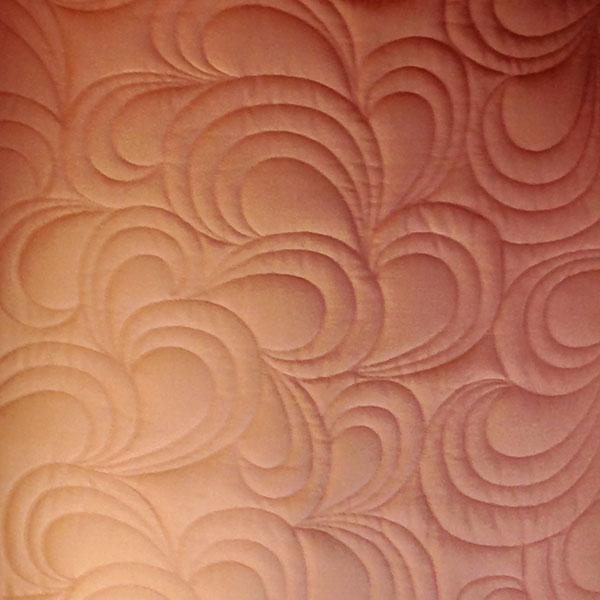 The underside of the extended valance above the master bed is quilted pink fabric. In other words, this pattern is what you'd see when lying down in bed.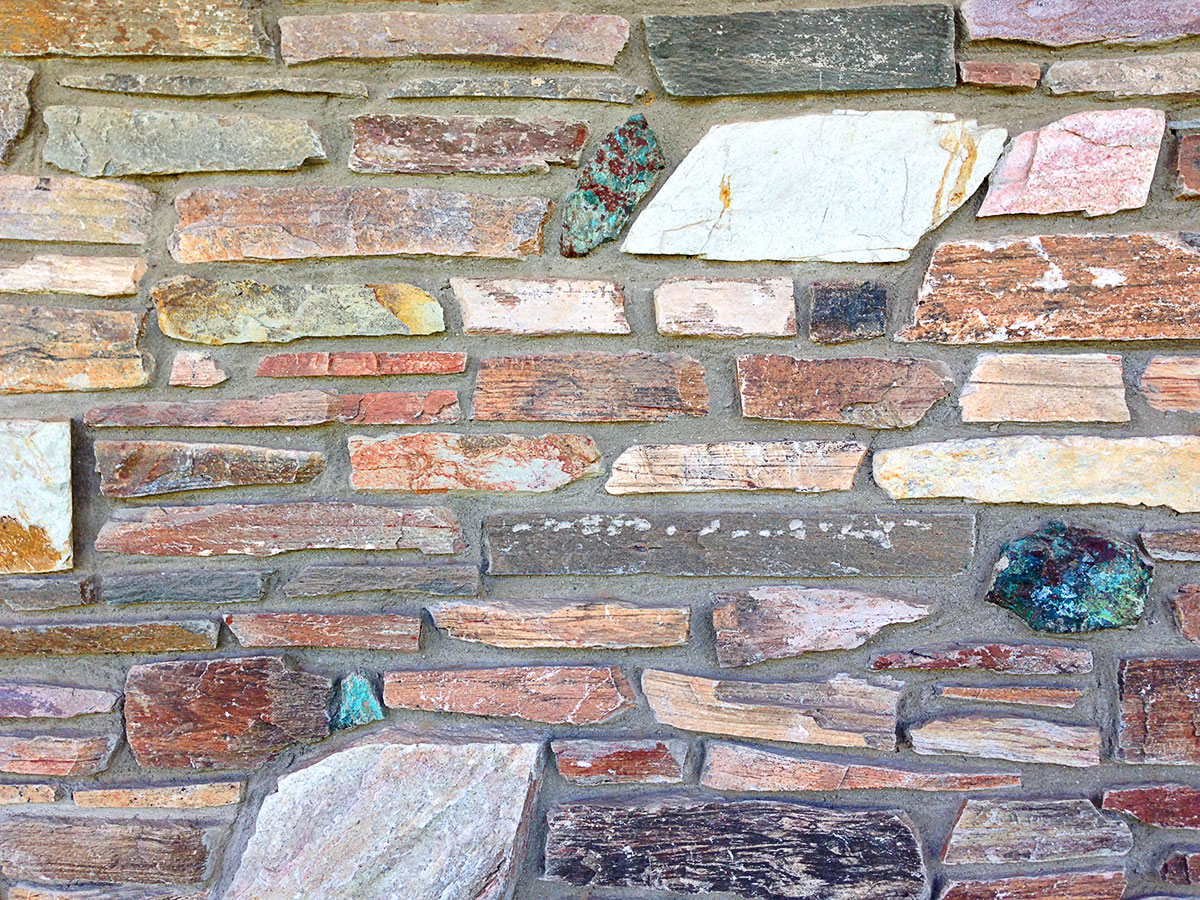 Native stone in the entryway.