The Washburn Residence | 1955
By Blaine Drake, remodeled by Al Beadle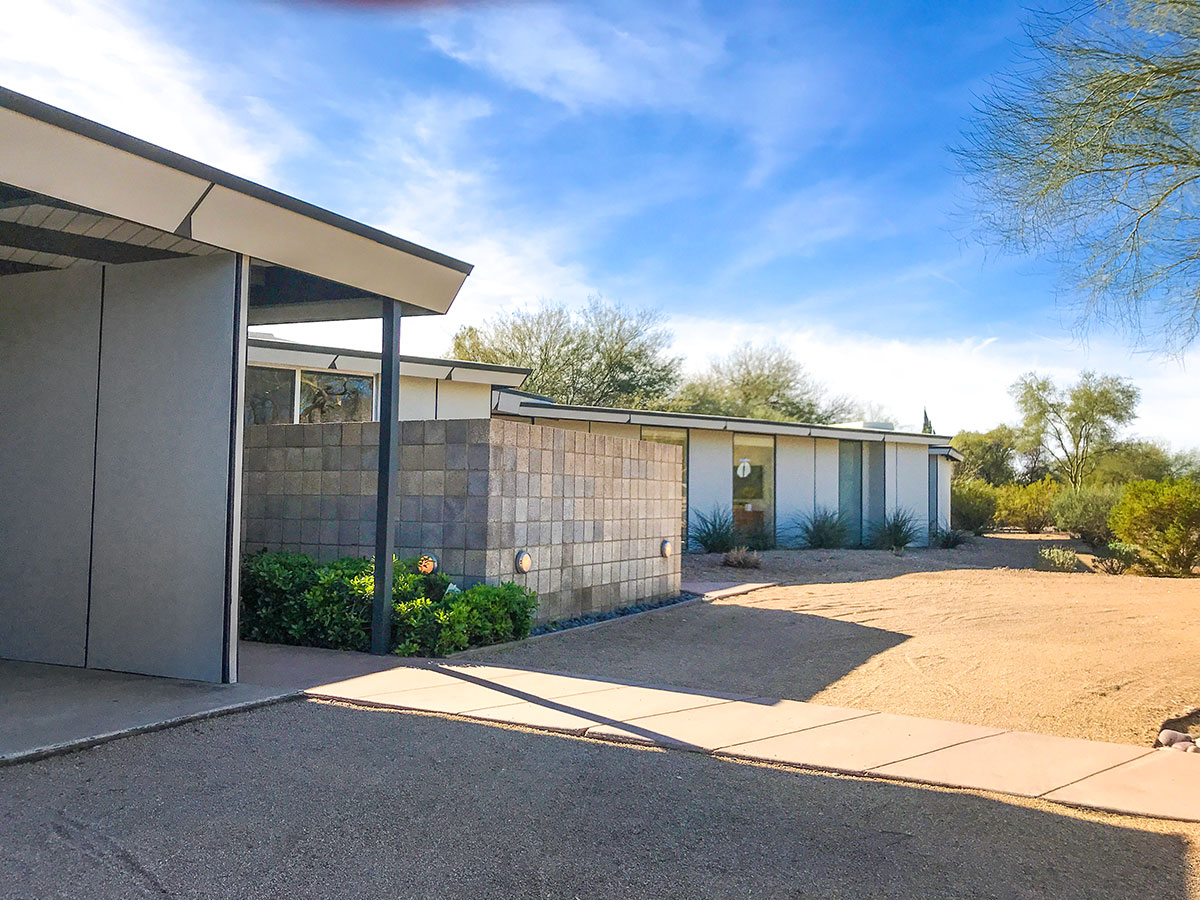 Anyone who has personally explored the Washburn residence might have heard from another guest, or thought for themselves, that this home isn't particularly well suited for family life.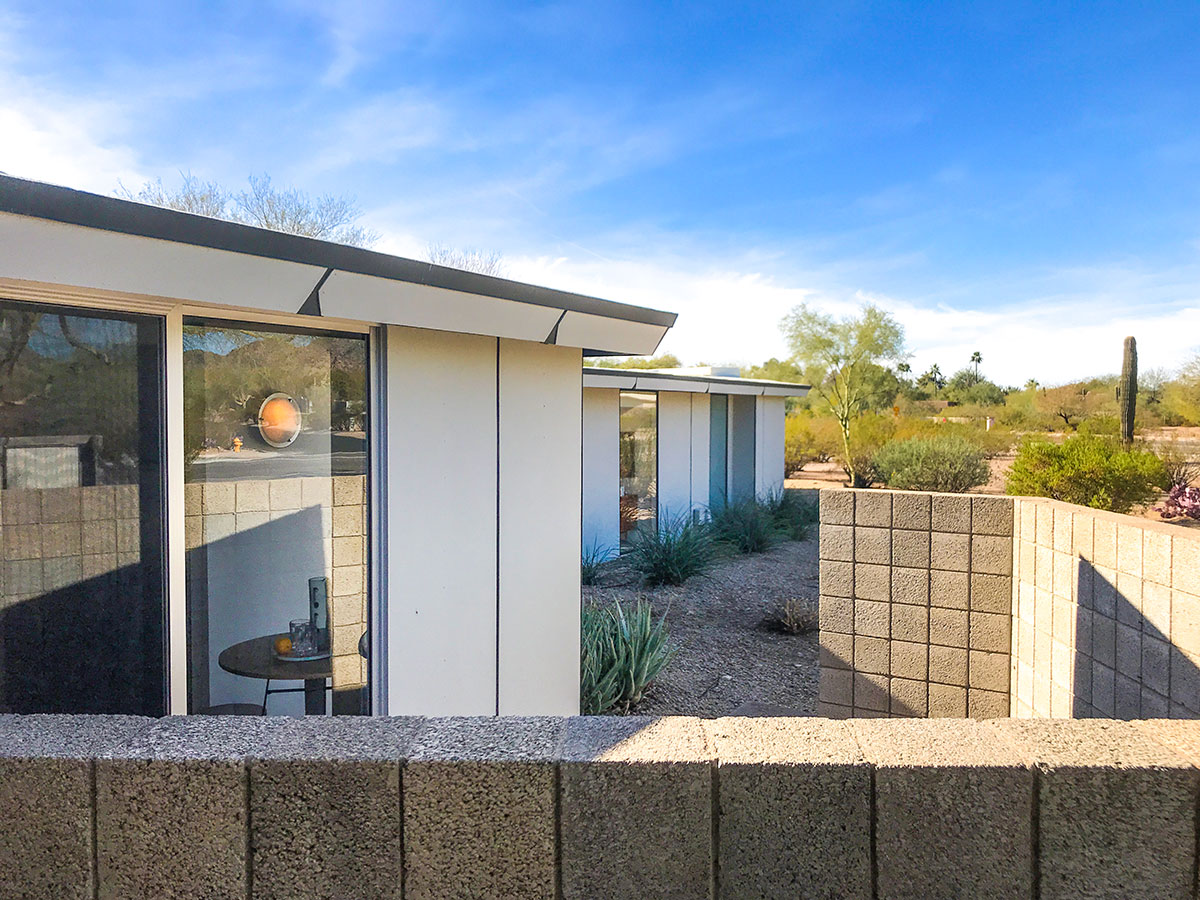 The truth is it was designed by
Blaine Drake
for a bachelor in 1955, which explains the unusually open plan. According to a vintage article in the
Arizona Republic
, Mr. Washburn's directive was to blend San Francisco and Desert Modern styling, with a touch of Japanese. The home is doubly blessed as it was later remodeled by Arizona architect
Al Beadle
, then updated and further restored in 2005.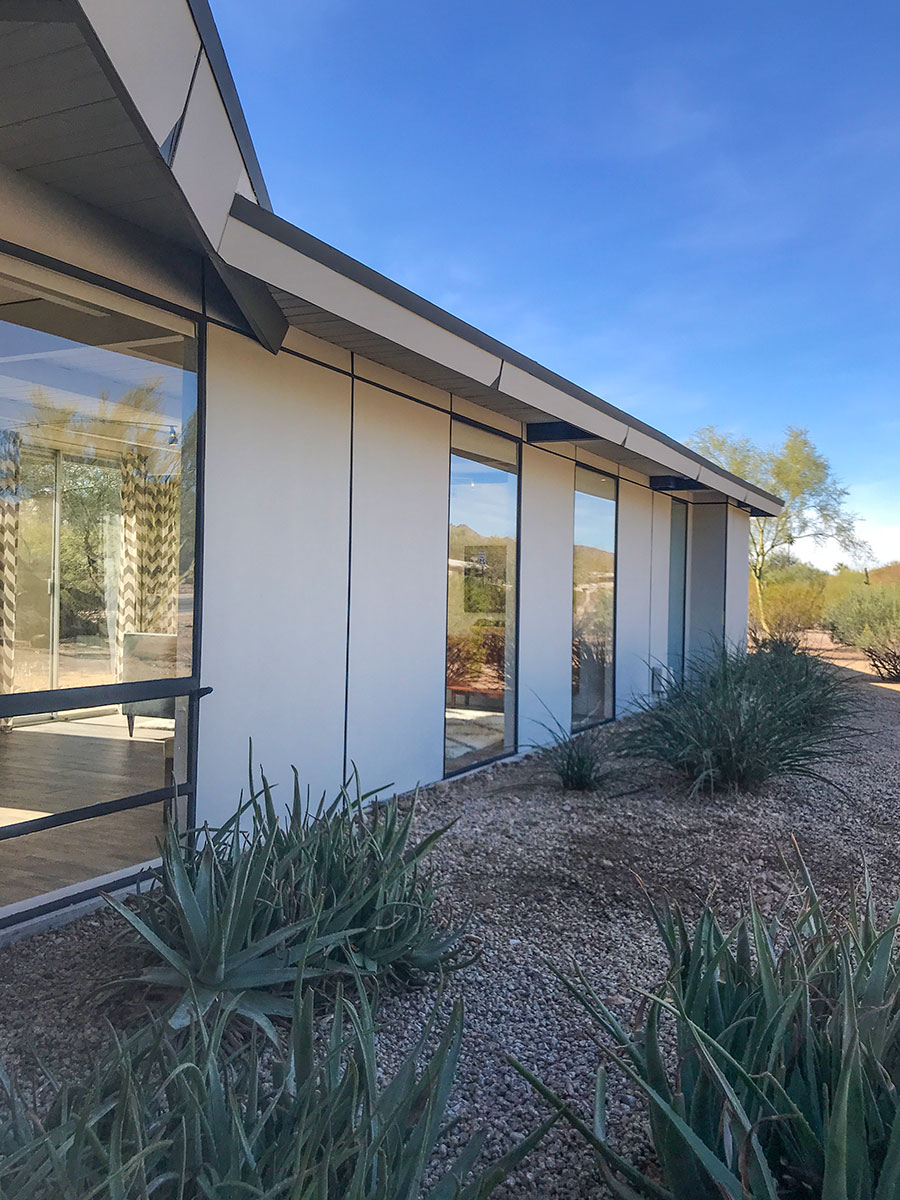 The wood framed house is clad in 4X8 gray Flexboard, with black strips of tin at the joints. Most unusual is the angled fascia featuring a triangle pattern every few feet.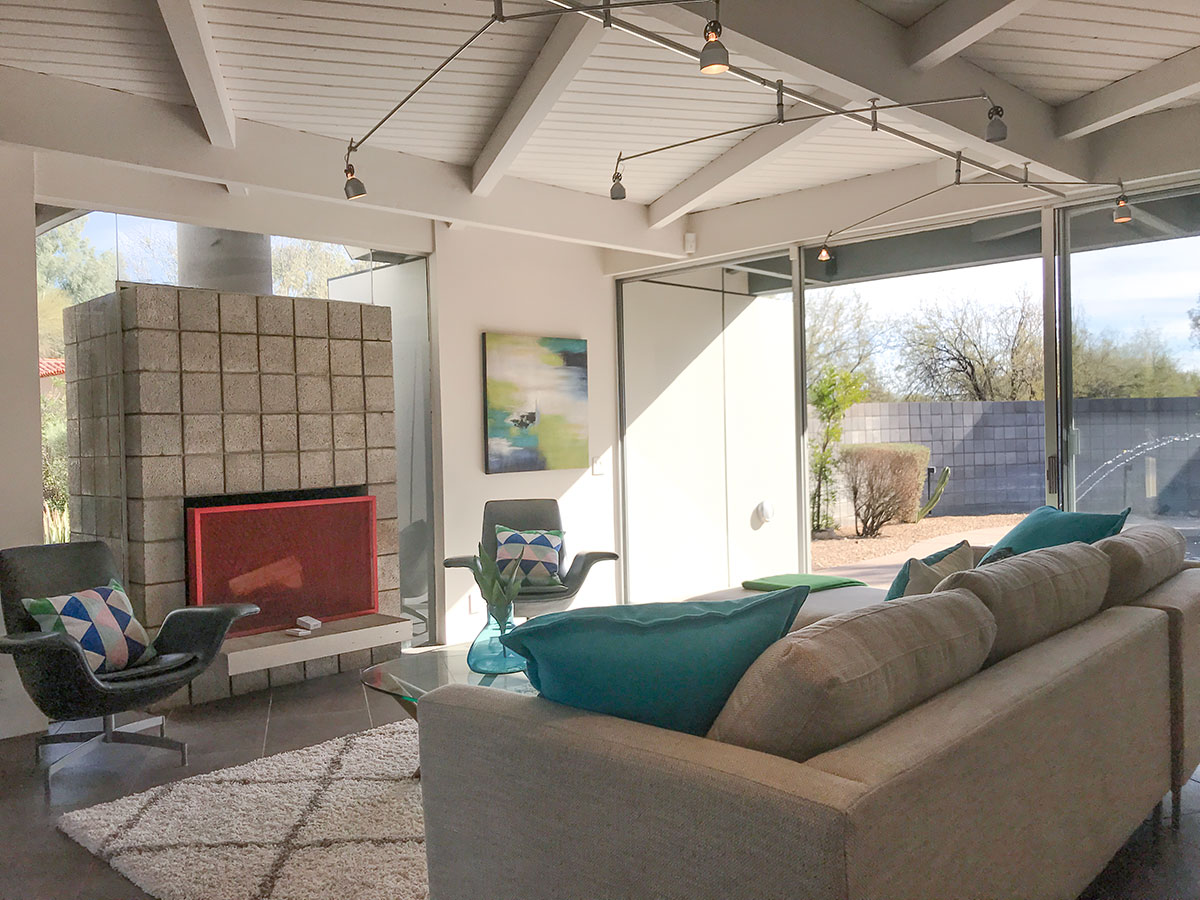 The ceiling beams used to be black, with a pale tongue and groove ceiling laid in a geometric pattern that to this day still draws the eye out floor to ceiling windows toward desert vistas. The fireplace once had a large black iron hood, but seems to have been replaced with one of Al Beadle's design. Compare it to Beadle's solution for Fingado House #1.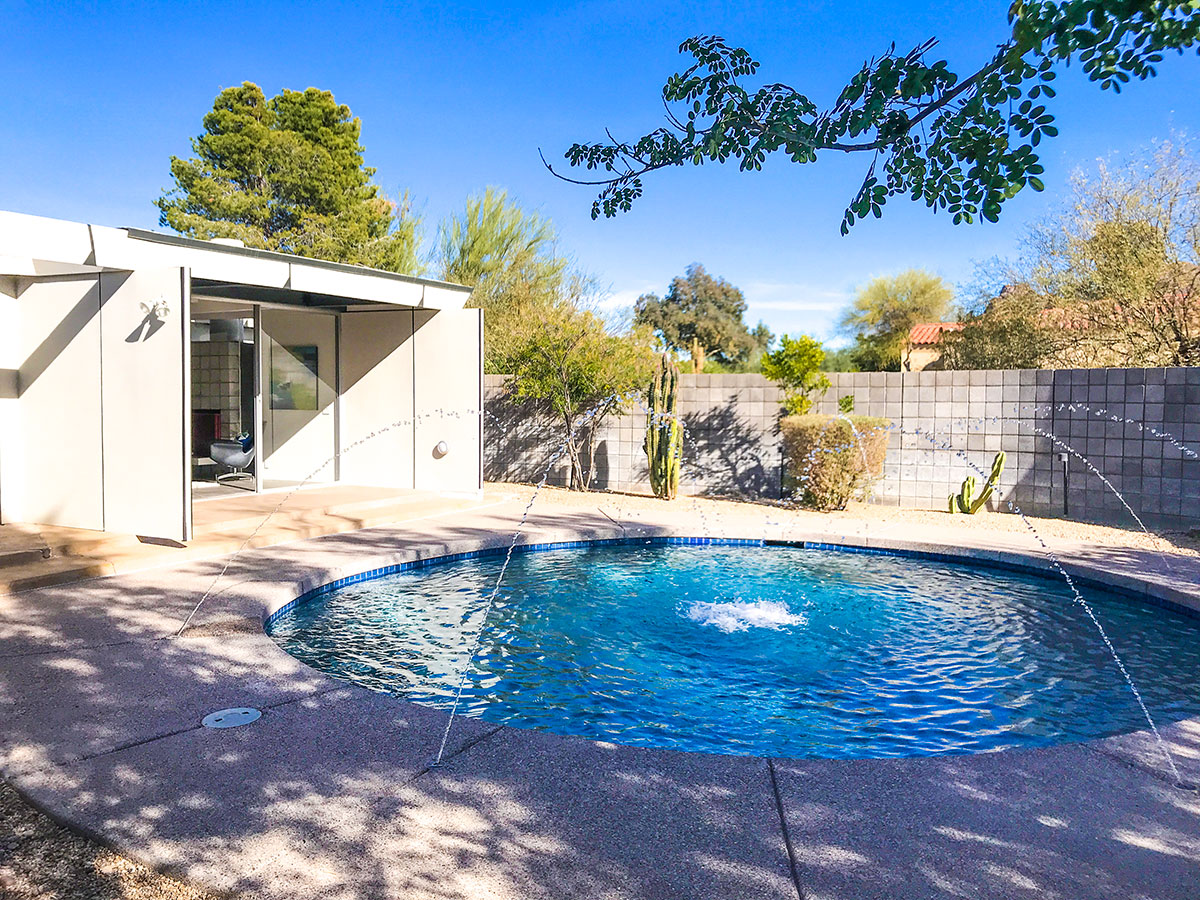 The circular swimming pool is a classic Blaine Drake touch. Cinder block in the privacy walls and back yard are soldier-stacked, also typical of Drake.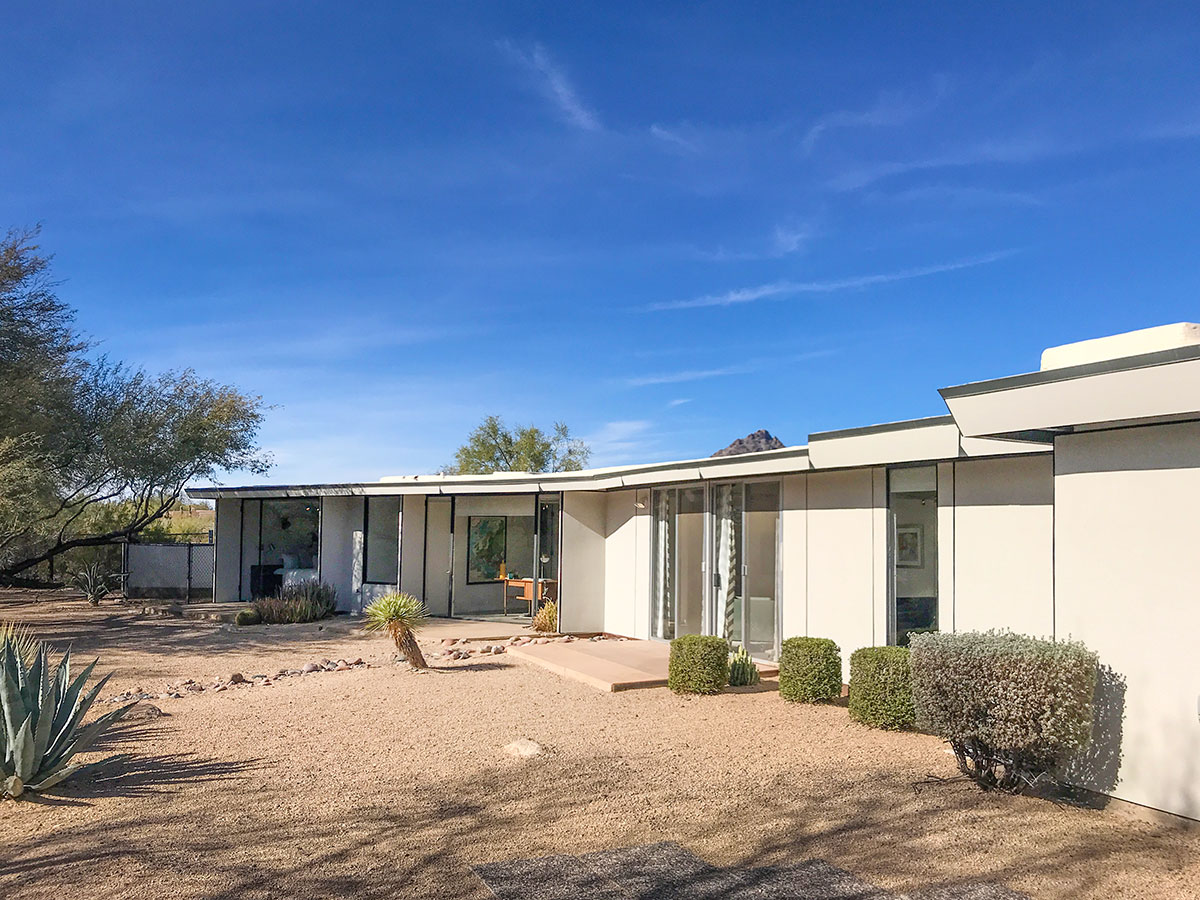 As also typical in Drake homes, there are ample built in mahogany storage cupboards. The master bath was paneled with mahogany as well, protected by plastic. The kitchen was originally painted deep red, and the entry wall used to be blue-green. The countertops were white Micarta.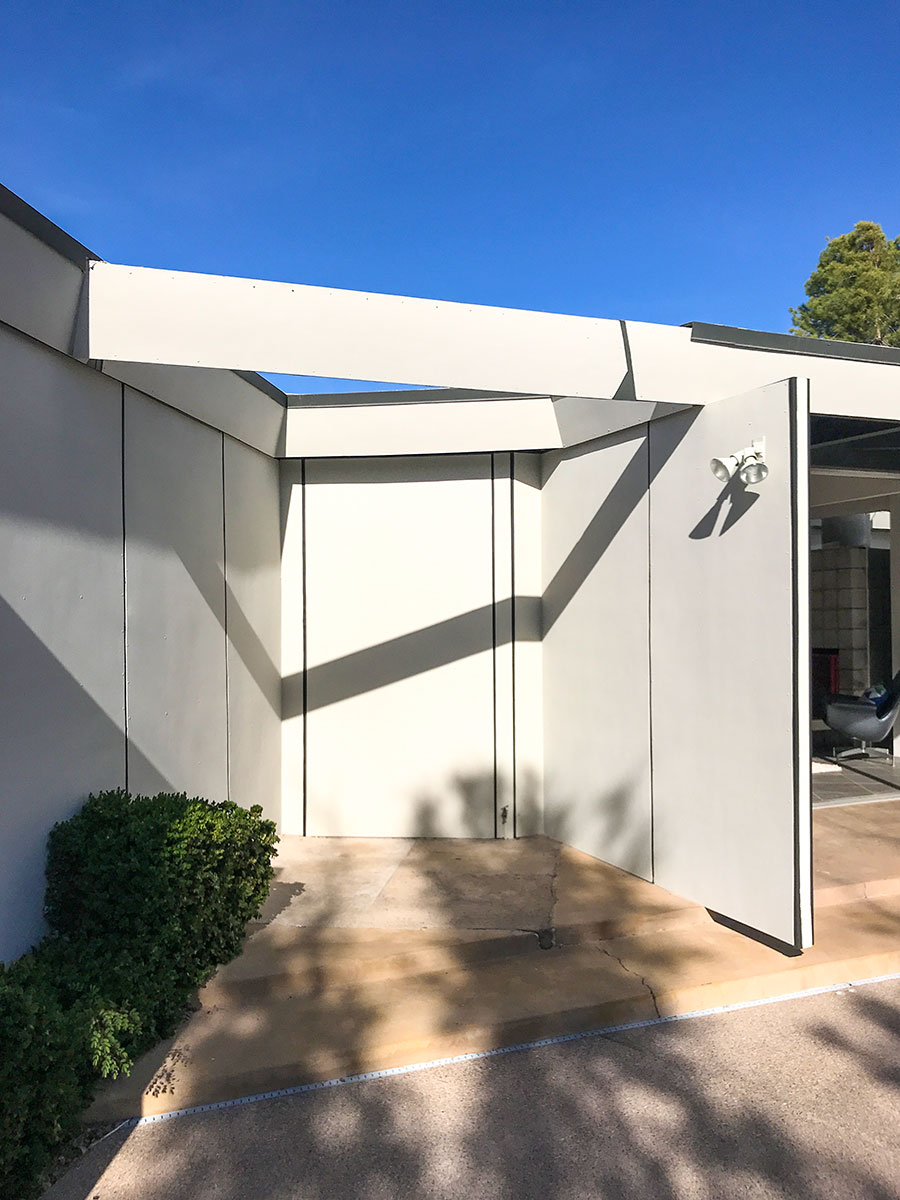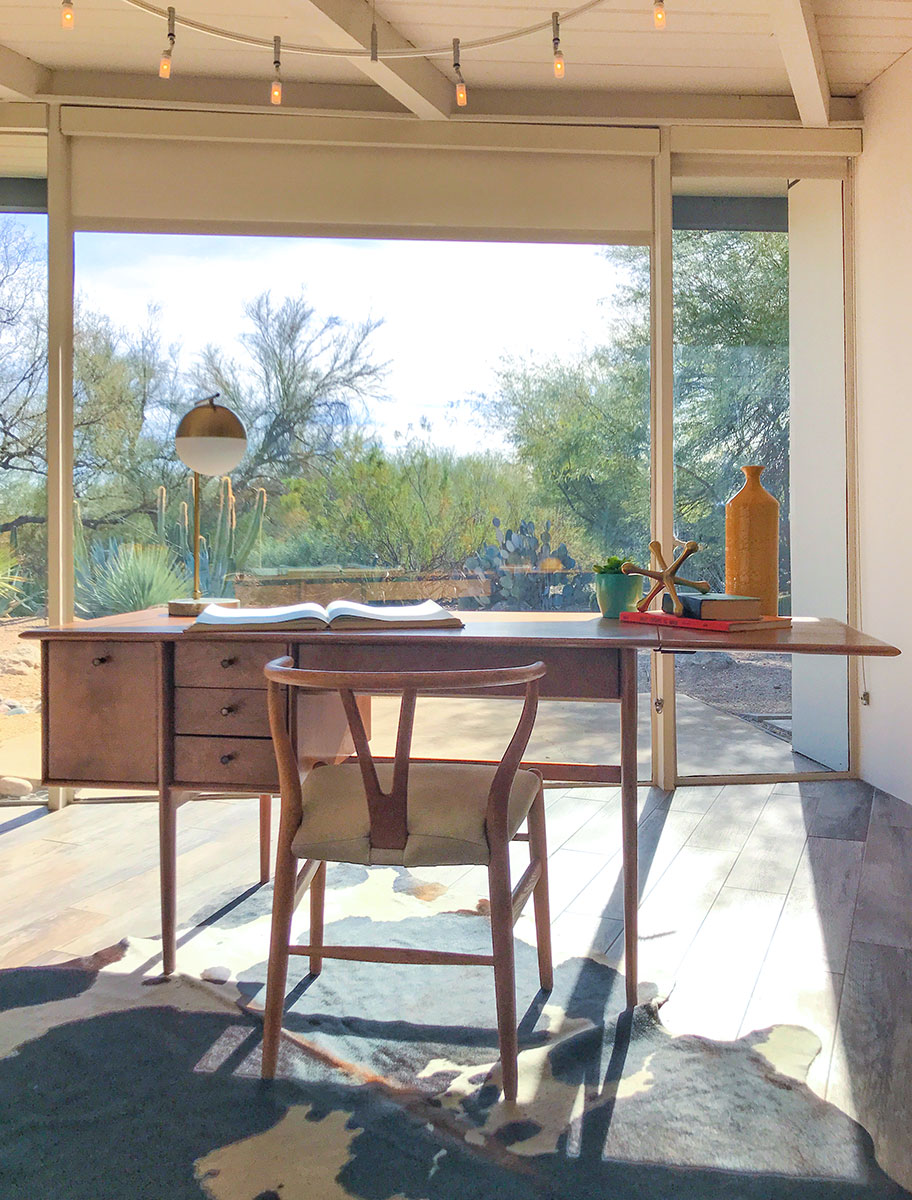 The real treasure of this house, however, is the south-facing views to the desert oasis beyond. This interstitial sitting room between the public and private zones of the home is perfect for contemplation in a pavilion-like setting.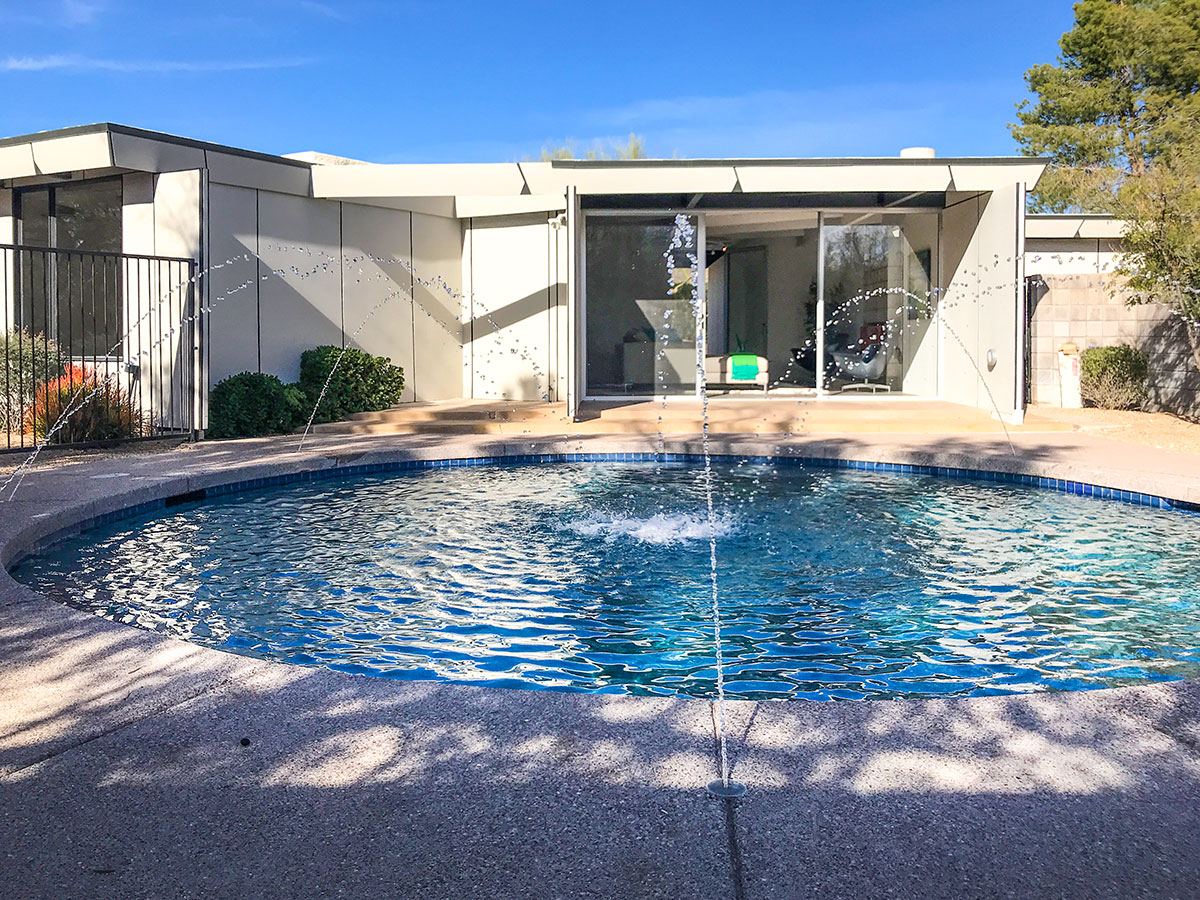 With is double legacy and improved condition, this home is a true classic in the canon of Desert Modernism. Photos