Kramlich House
By Al Beadle in Pauma Valley, CA
The Kramlich Family Commissioned two homes by Al Beadle. The
first was at the Paradise Valley Country Club
, which has been demolished, and the second in the rolling hills of quiet Pauma Valley north of San Diego.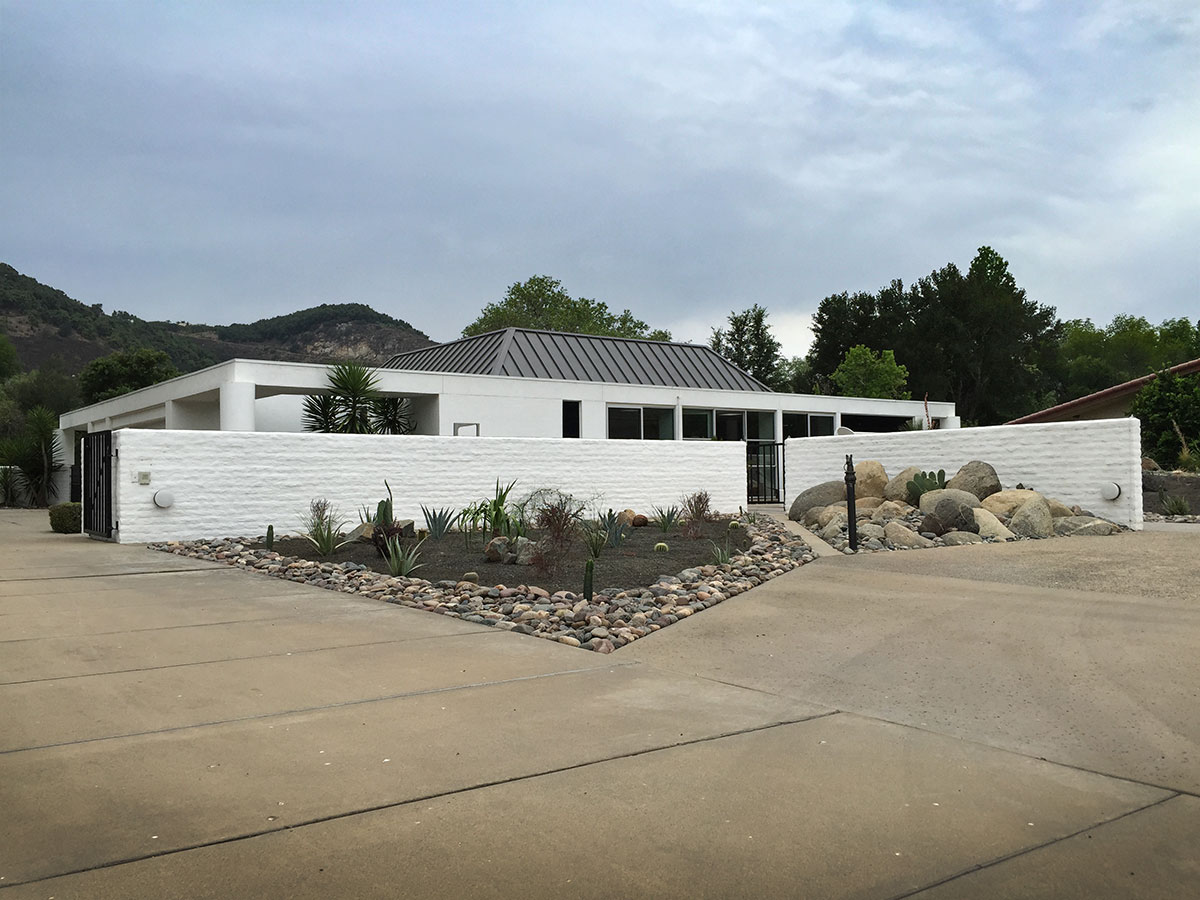 The tumble of boulders near the entry gate is one of the original Beadle landscape features.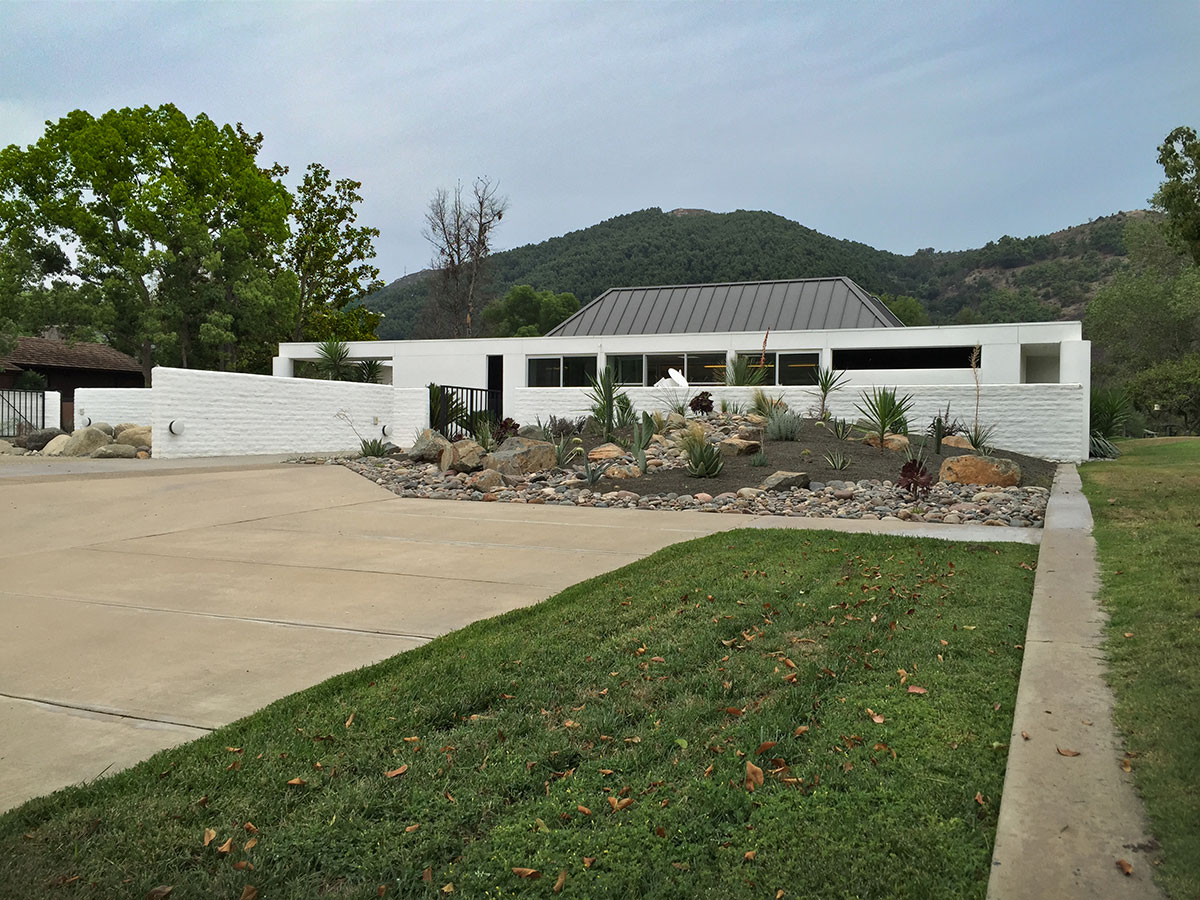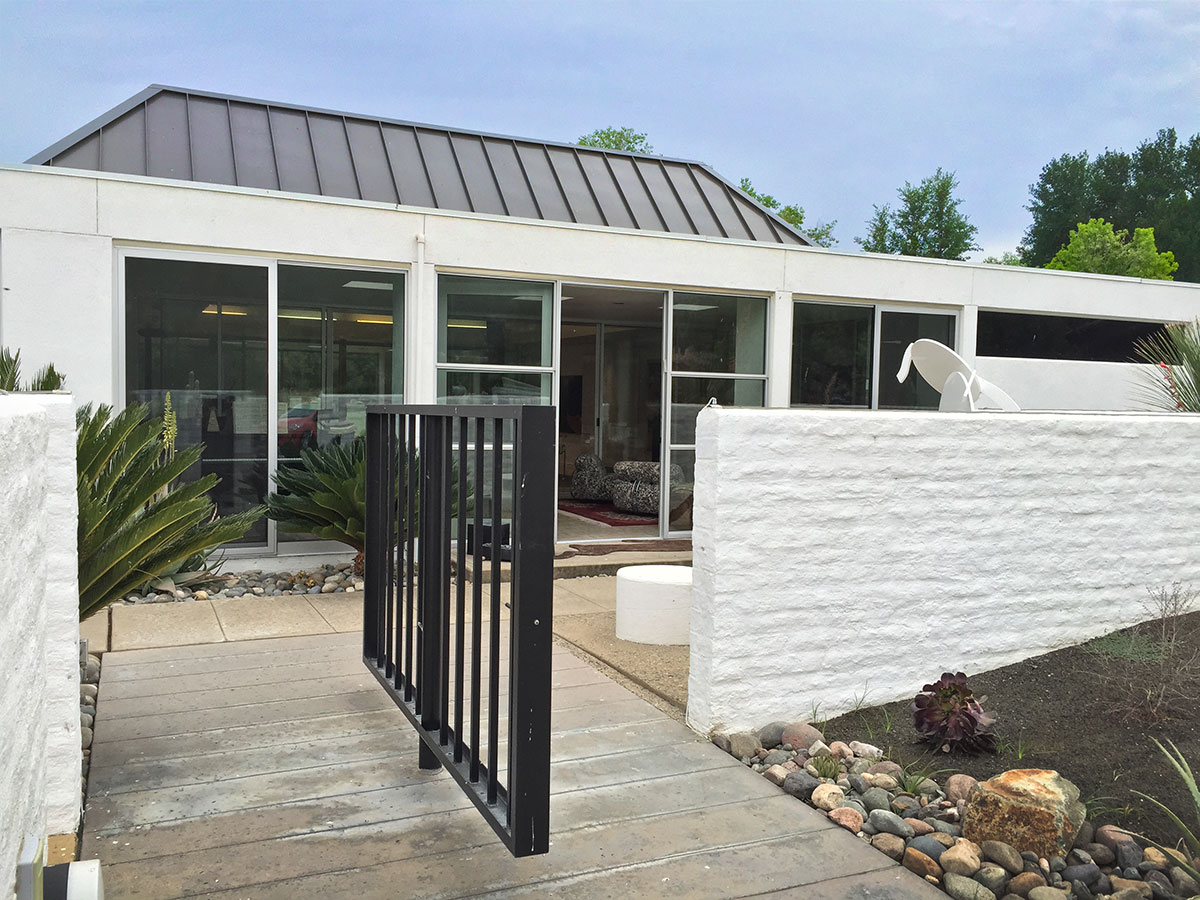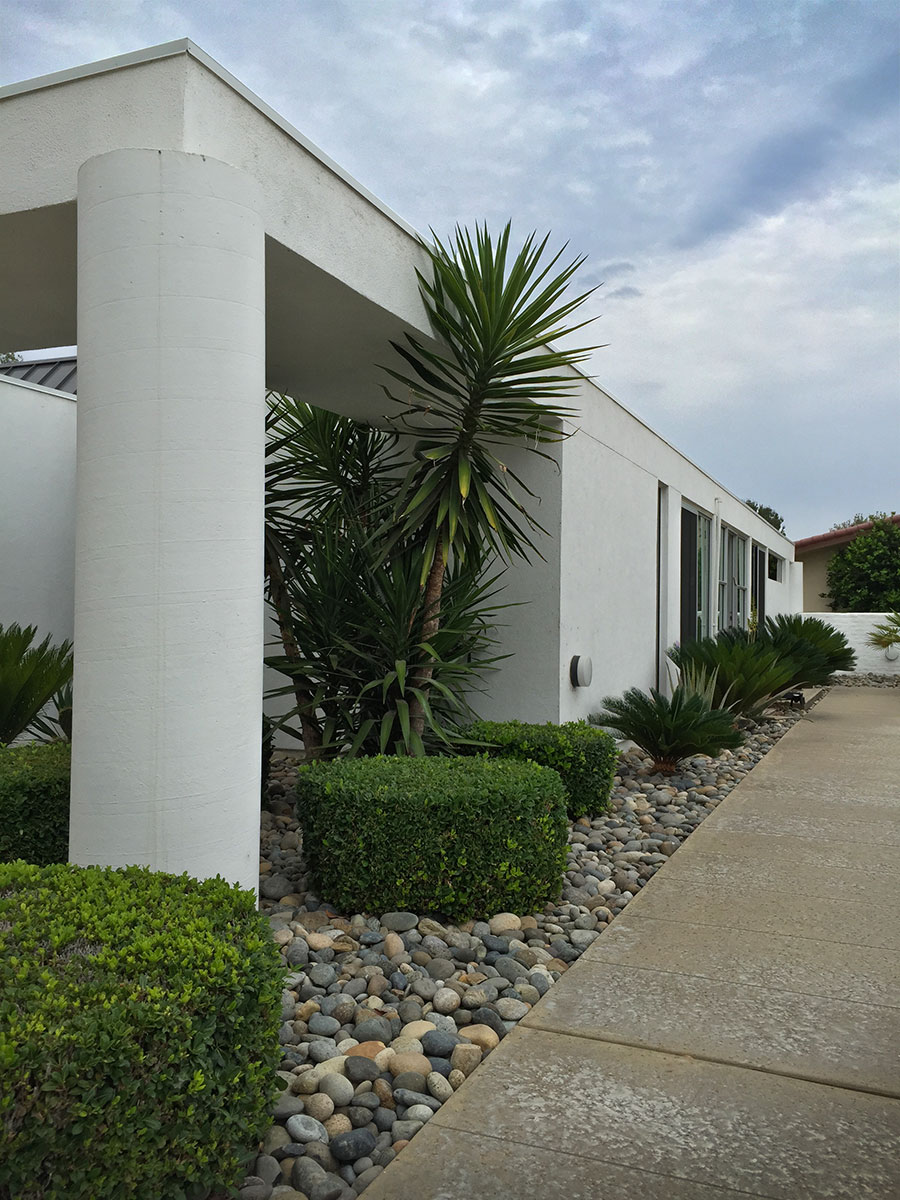 The floorplan is a square within a rectangle, with eight massive concrete pylons supporting the roof. Four of the pylons are freestanding outside, the other four are exposed on the interior and positioned directly under the four corners of the pyramidal roof.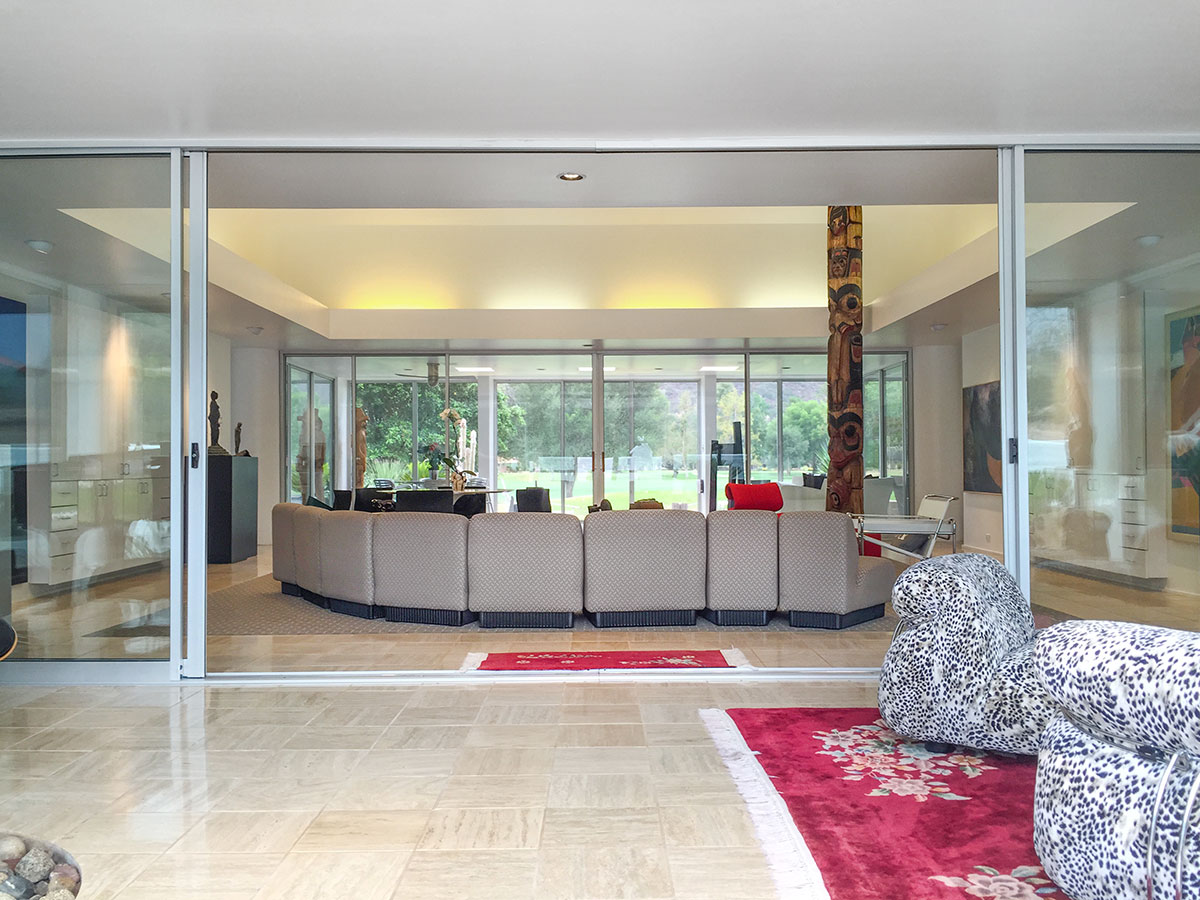 The home is five modules wide by four modules deep. The front porch area is two modules and has been enclosed. It now leads to a large expanse of glass doors that open directly to a large living volume.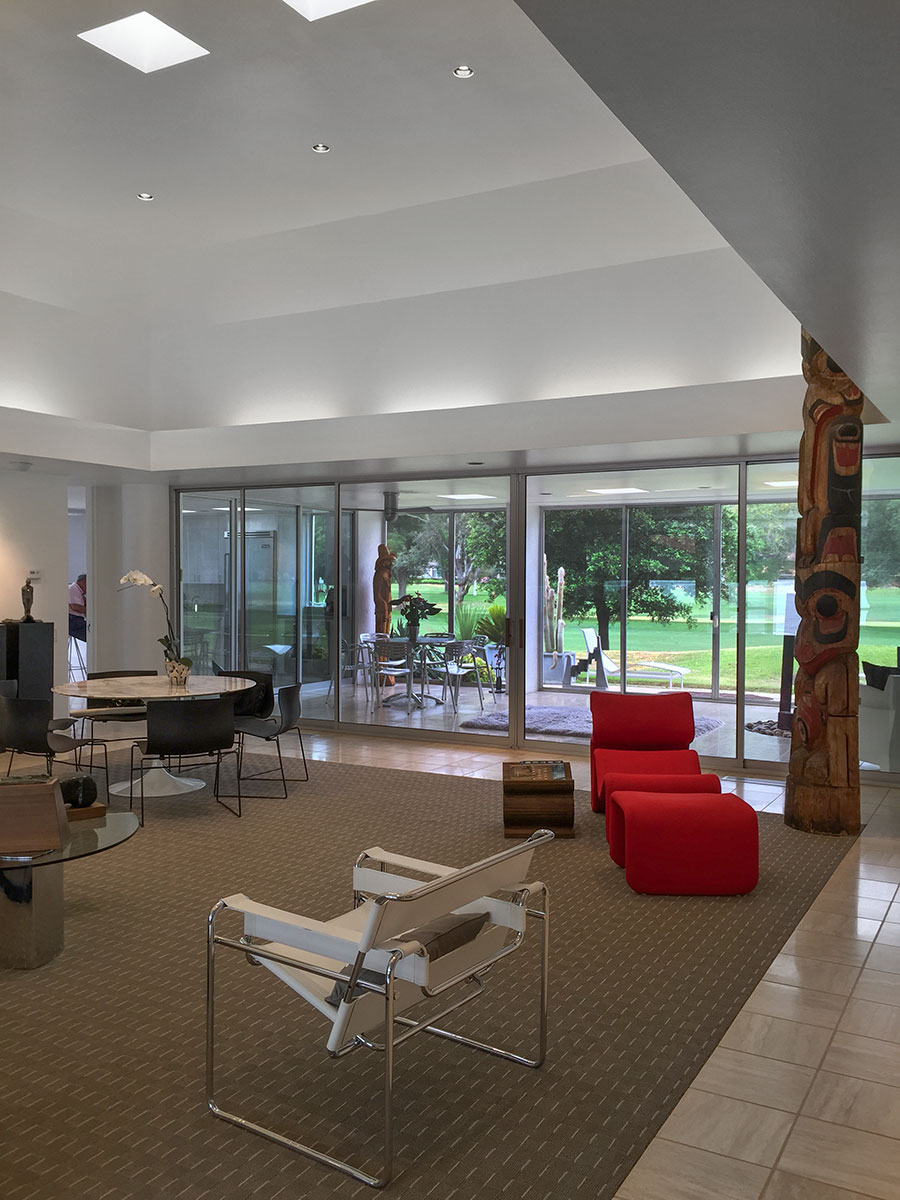 The living room is four modules large with a lightbox ceiling and four square skylights. The back patio looks out to the private golf course beyond.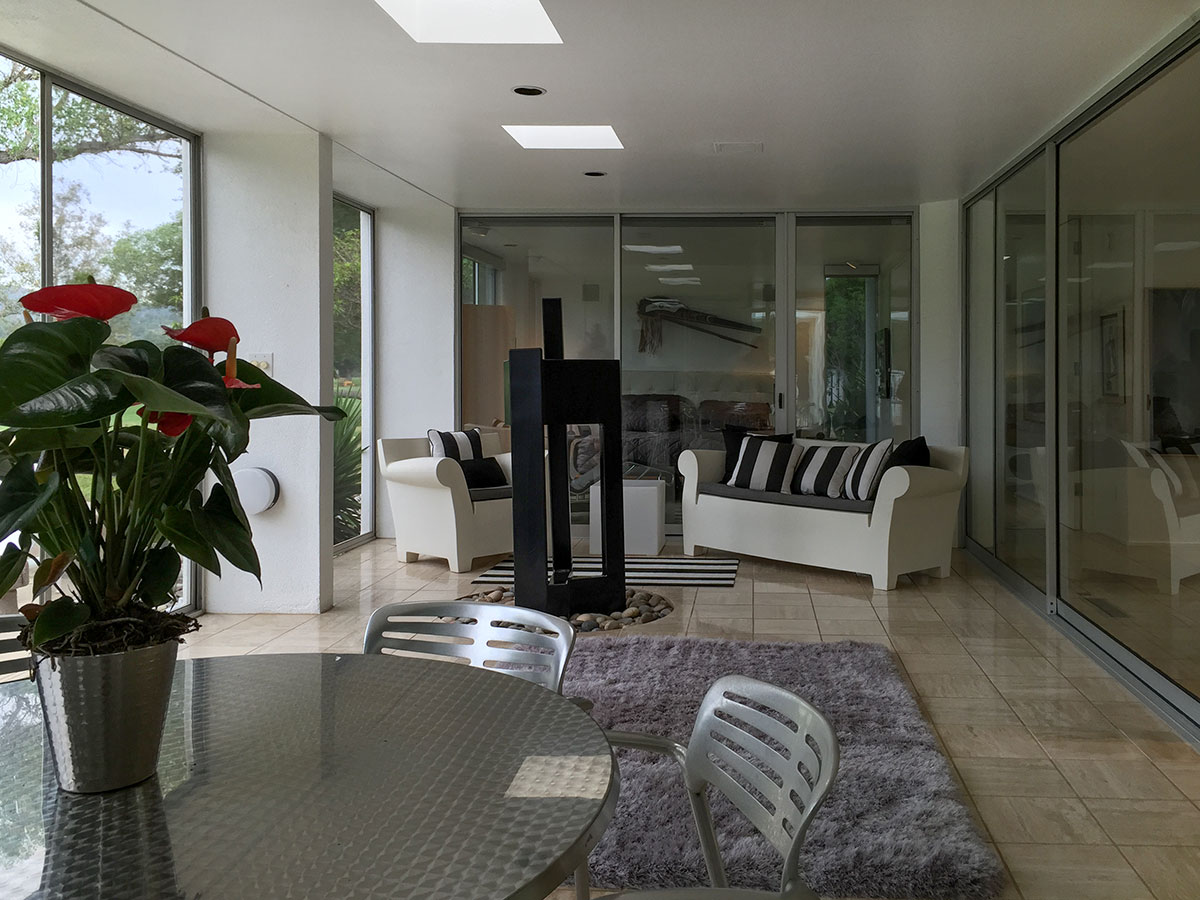 Two matching sets of custom cabinets flank the living space and provide ample built-in storage.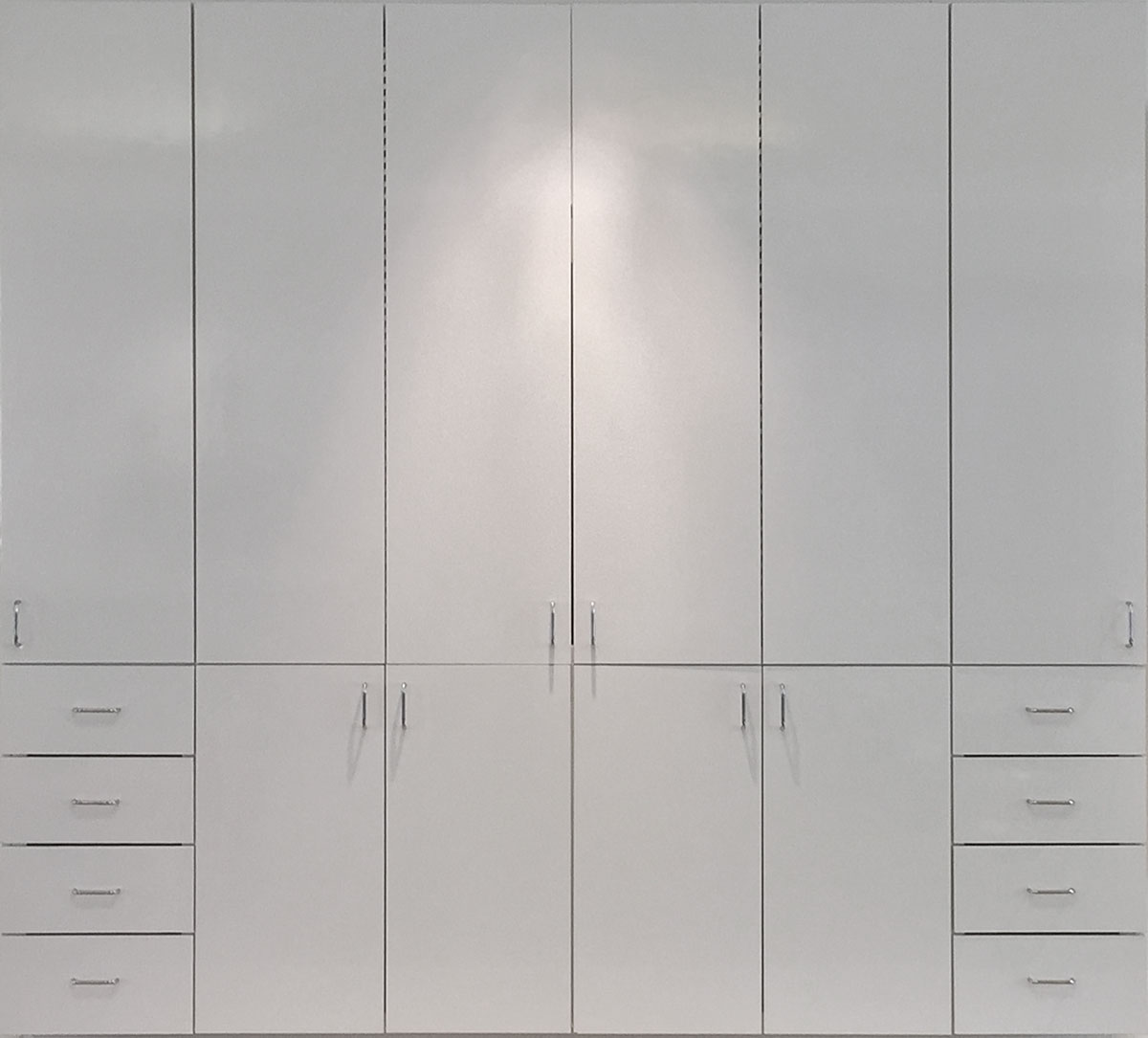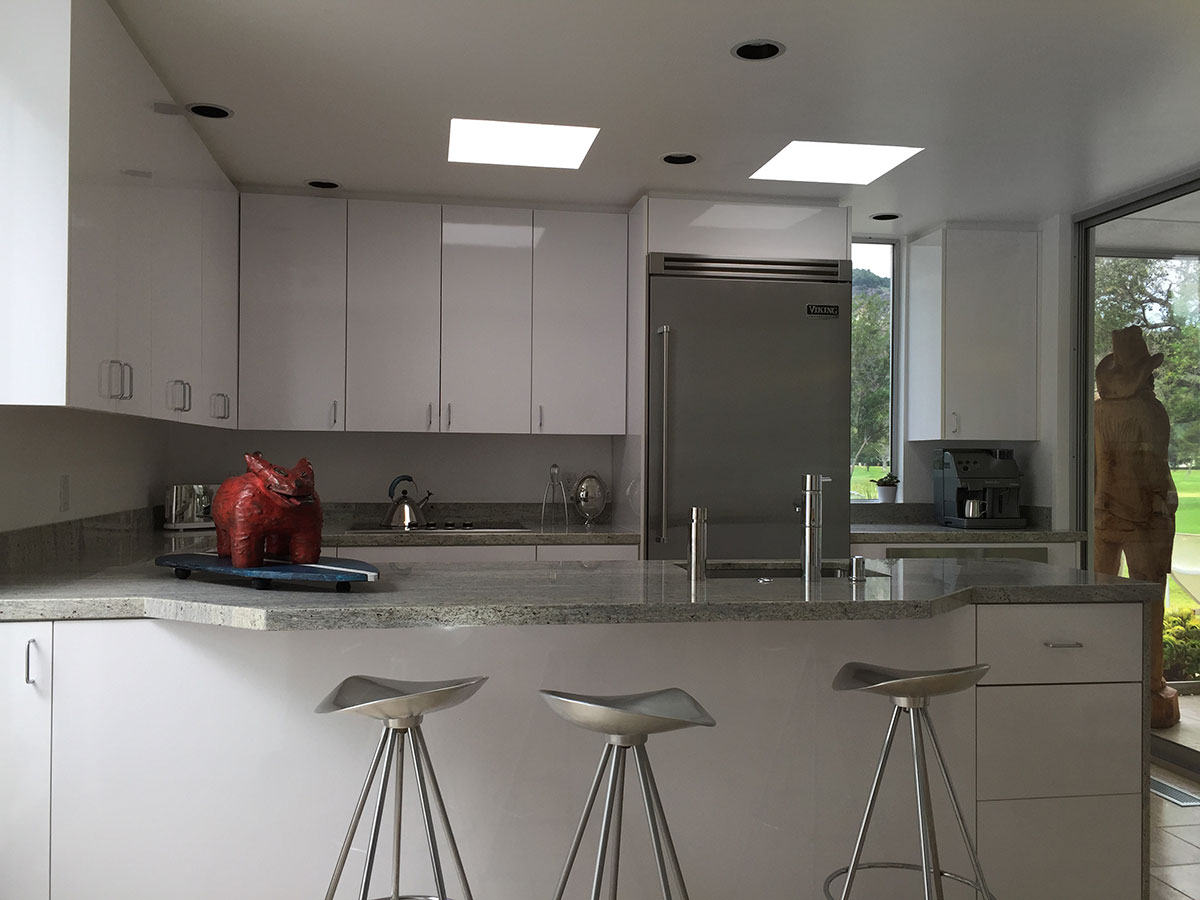 The kitchen is one module and has been remodeled by the current owners, who brought the home back from poor shape. Even though the home was built in 1982, and was lived in a while, it stood empty for years before the current owners revived it. Its modern facade and ideas about modular space weren't typical among its peers in the Country Club setting.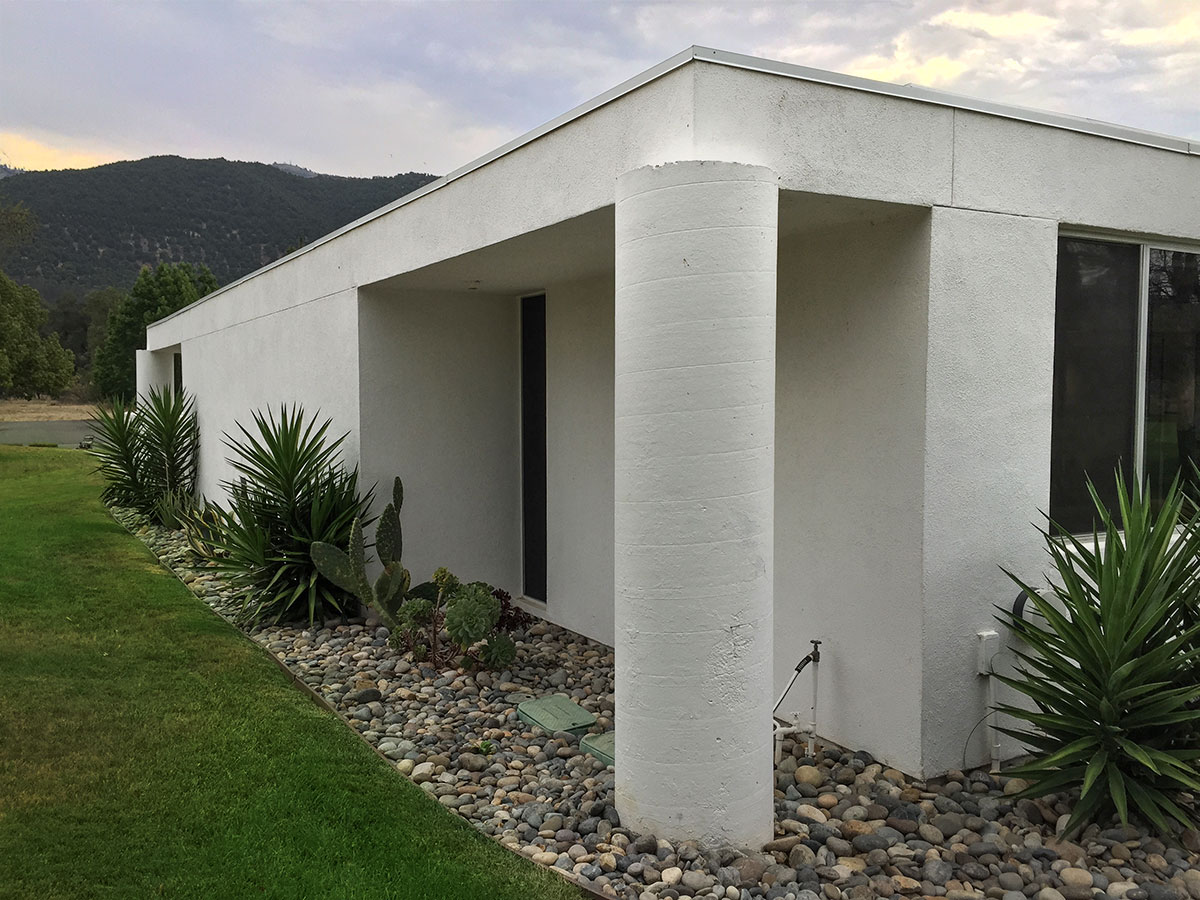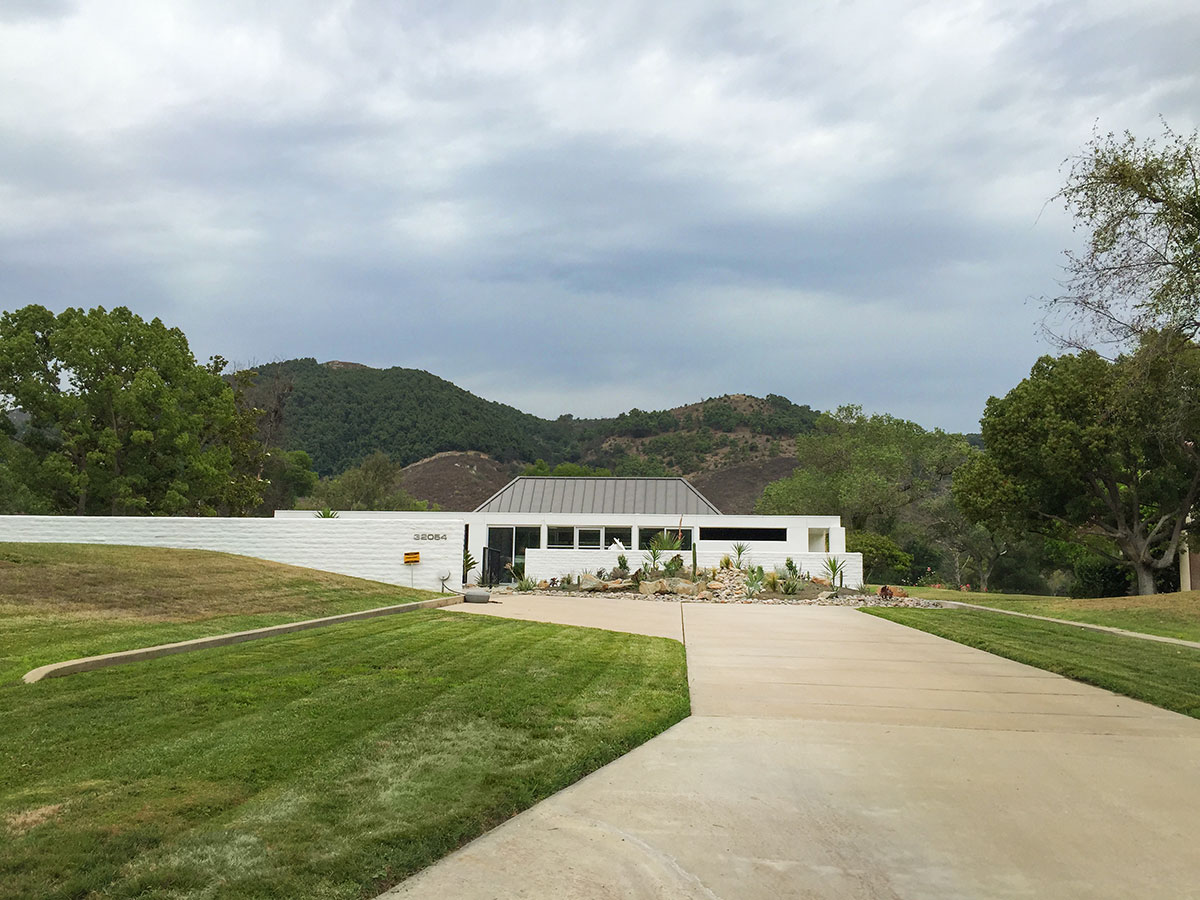 An important feature of the home was the custom landscape designed by Beadle, featuring a large berm, but the current owners are converting the landscape to water-wise xeriscape to respond to the current drought conditions in California. The first phase can be seen in front of the white patio wall. We think Beadle would rightly understand!