Kramlich Residence
by Alfred Newman Beadle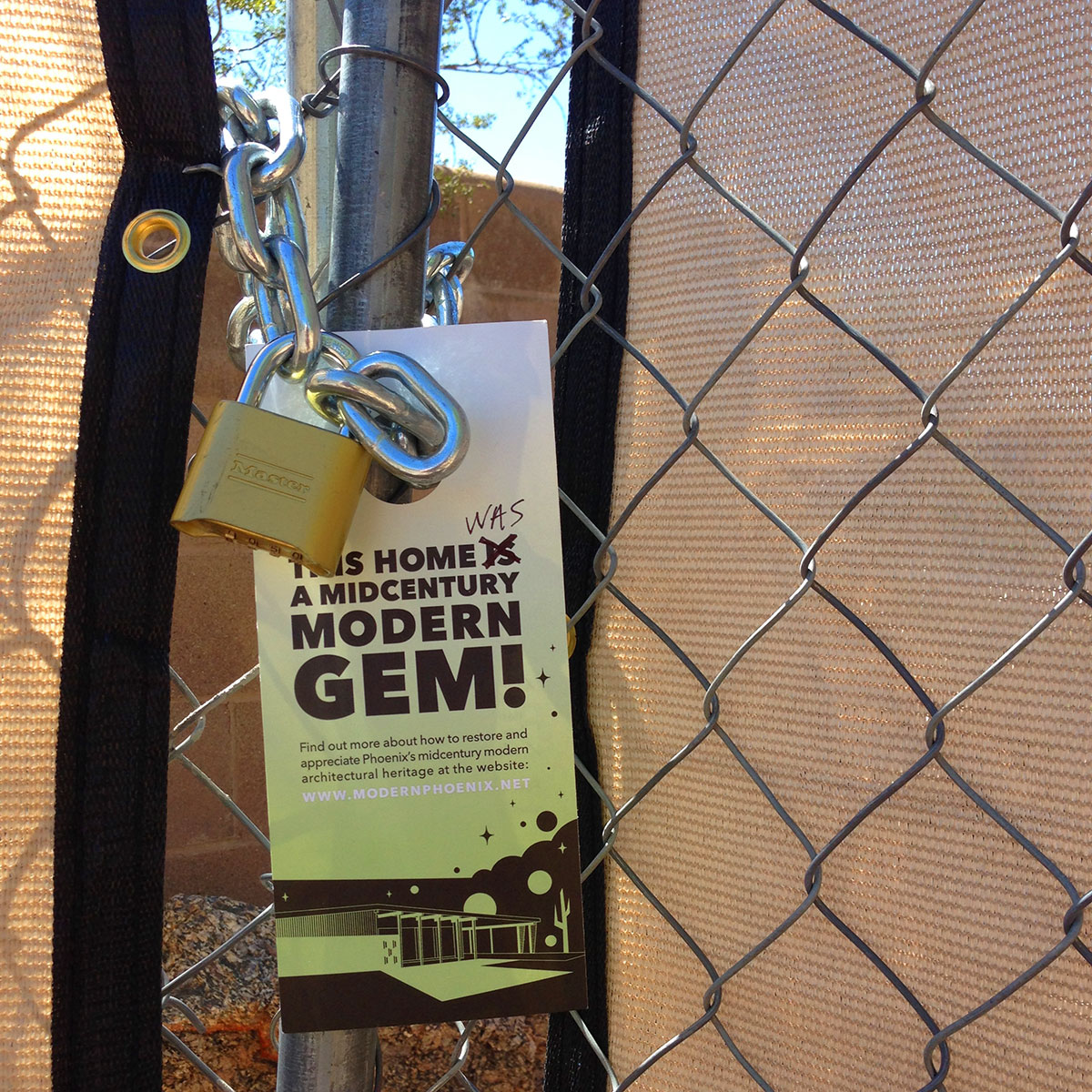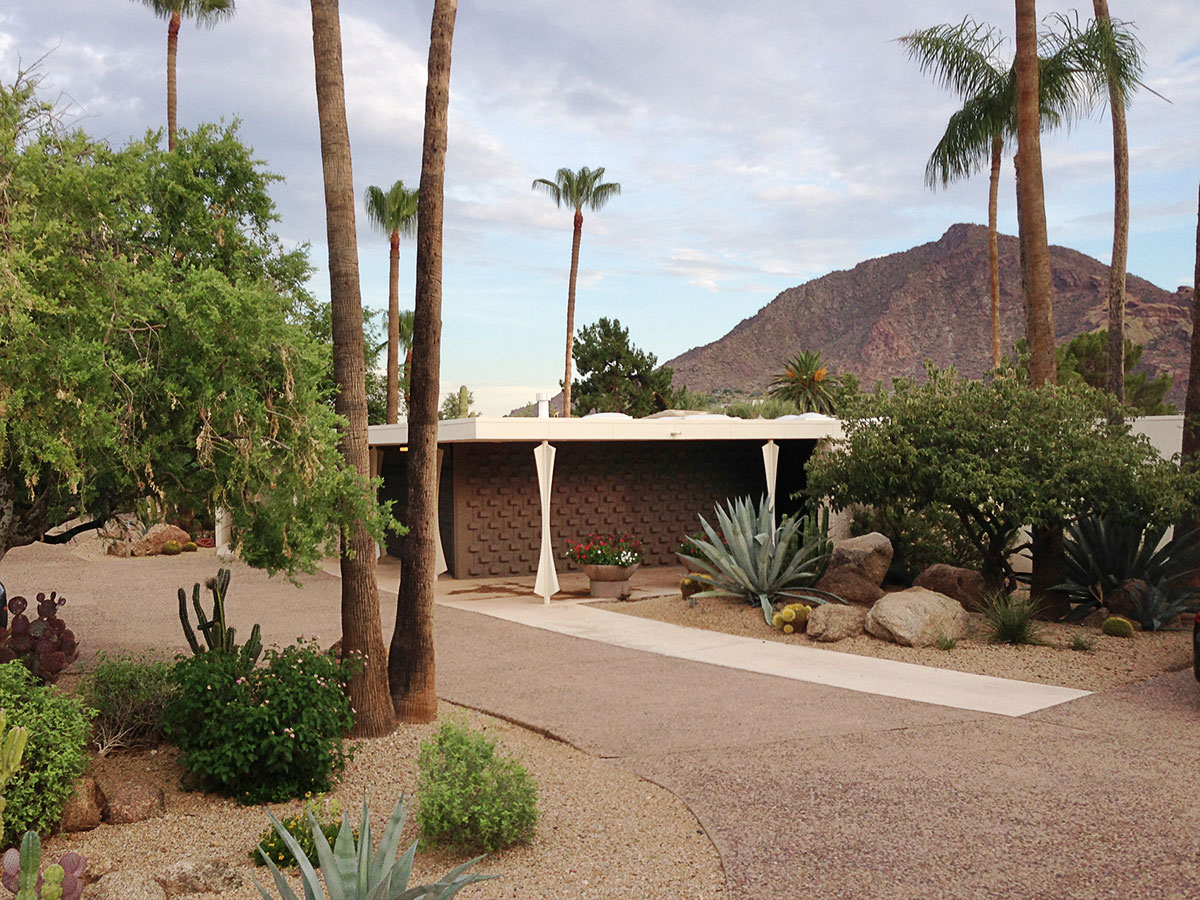 The Kramlich Residence was designed by Beadle around 1959 on the perimeter of the Paradise Valley Country Club golf course, just north of Camelback Mountain. After about ten years of ownership by a second family, the property sold to a new owner in June of 2014. Following rumors that it was going to be restored and preserved, the unique hemicycle home was suddenly demolished in August of 2014.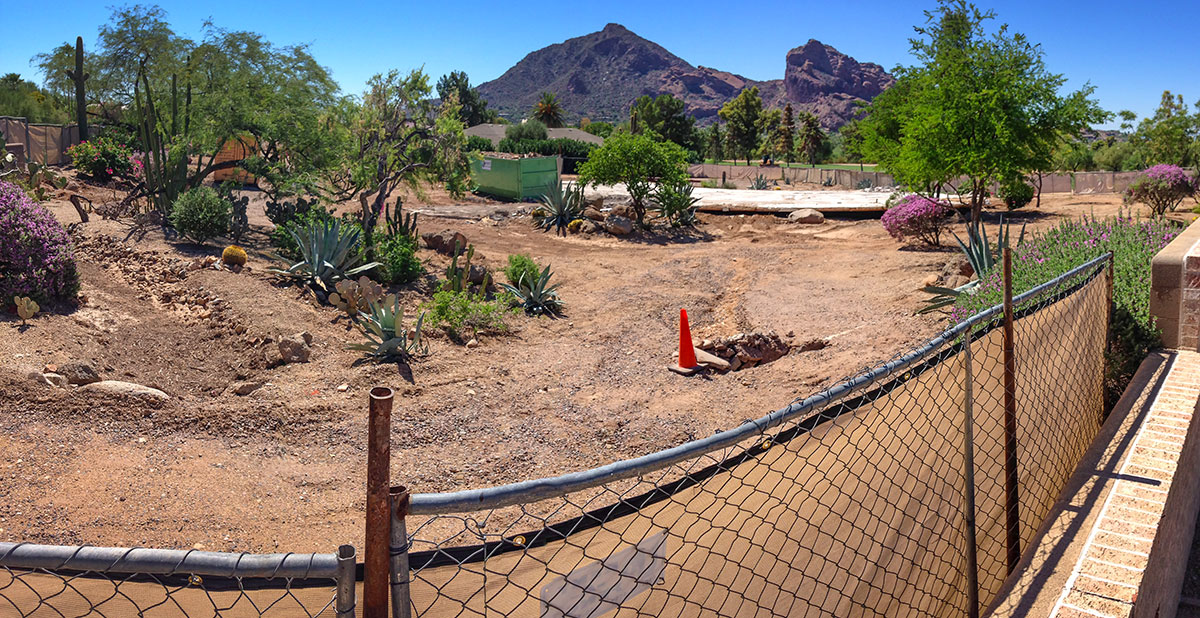 The Kramlich Residence was originally much smaller in 1960, but various additions by Al Beadle and his associates were made over the decades.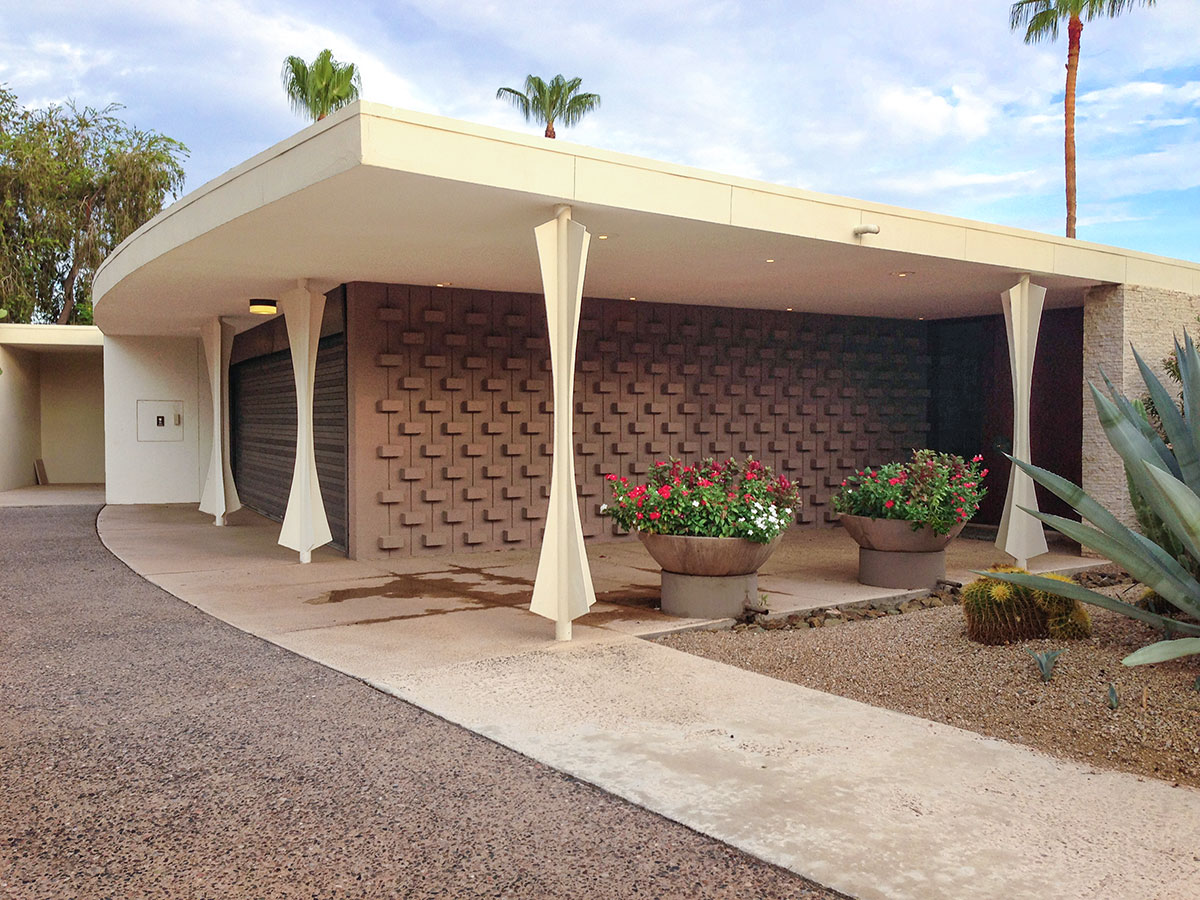 The design is a hemicycle with a large jutting wedge that contains the garage, pool and help's quarters.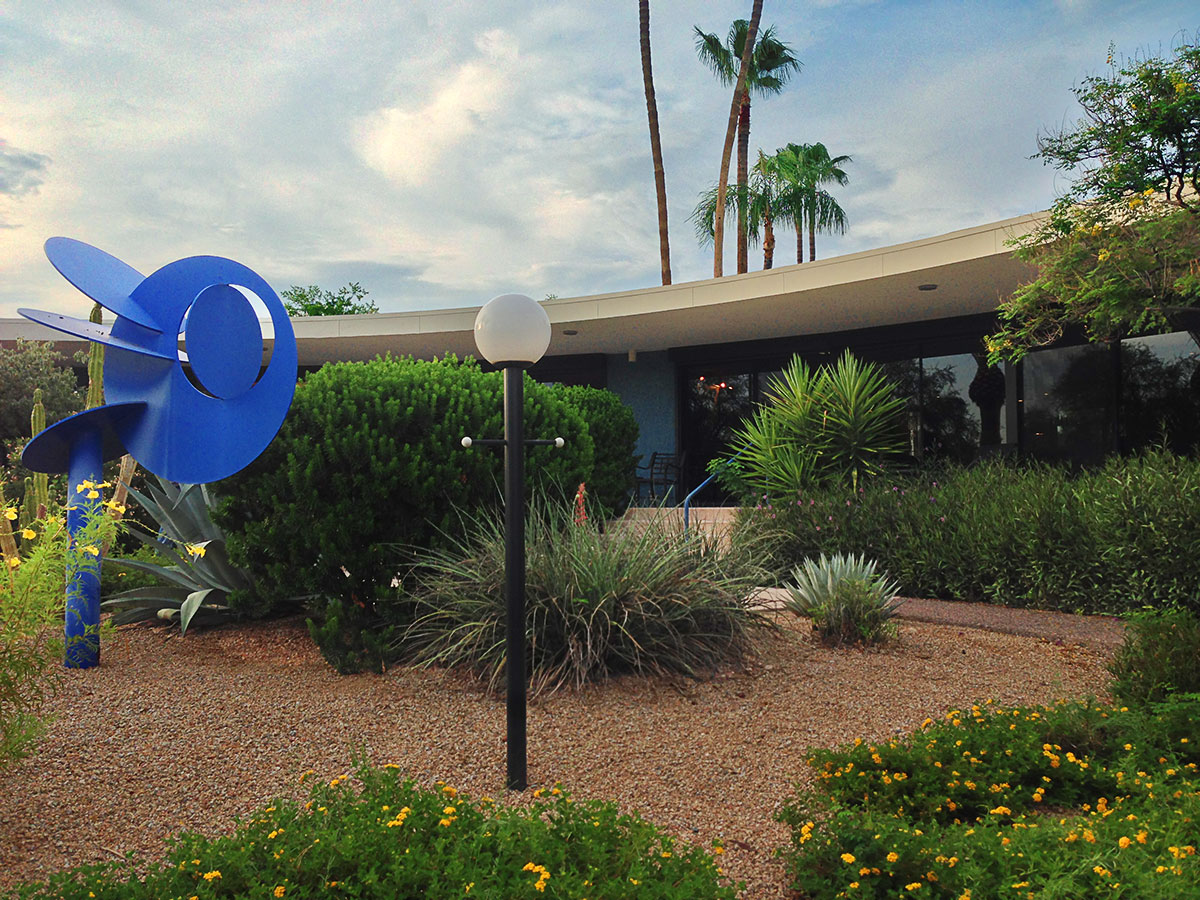 The southwest facing arc is amply shaded from the setting sun. Beadle Ball lamps are planted like small trees. The garden's central steel Bunny sculpture was uncharacteristically blue. Beadle would have preferred yellow or red, as he thought the sky provided all the blue necessary. "Red and yellow are the colors of the desert when it is happy," he'd say.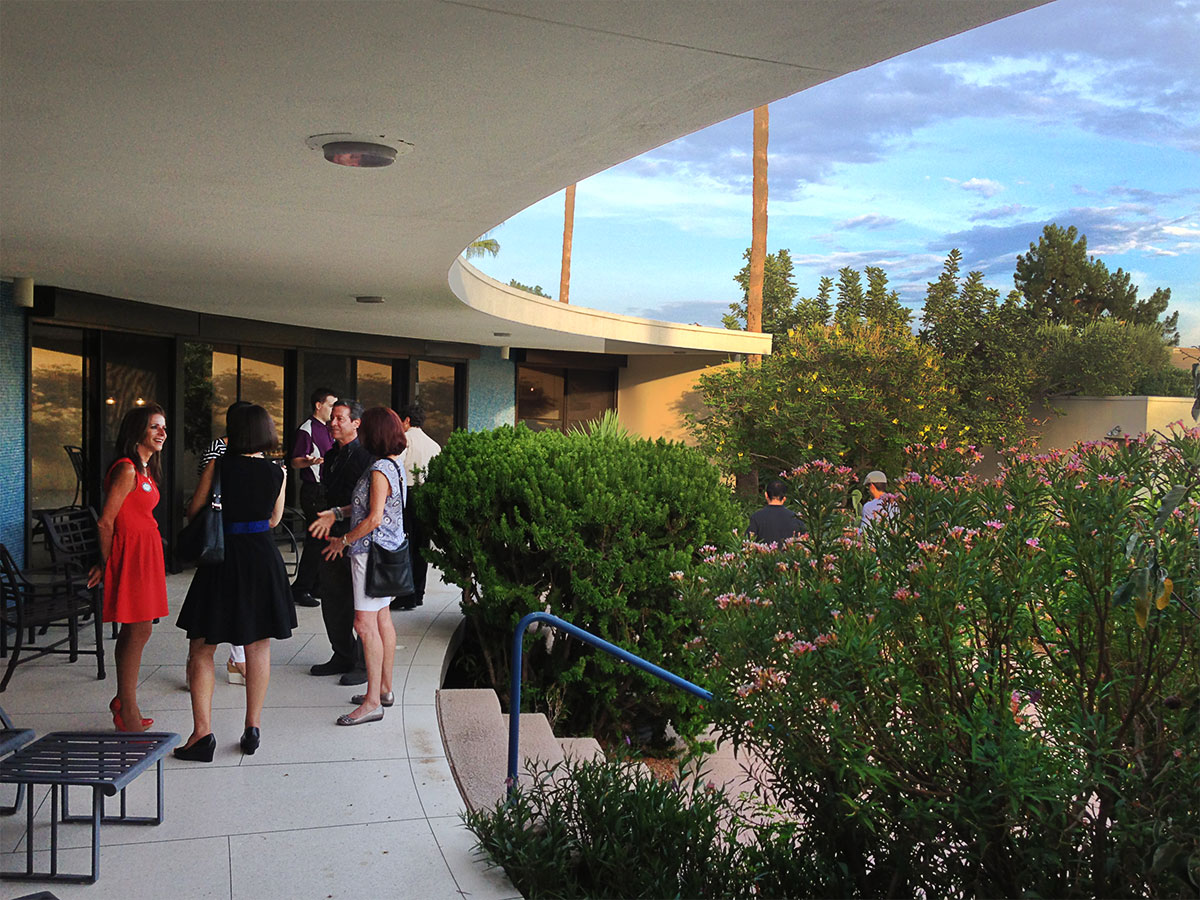 Ellen Elsen from Keller Williams Realty (in red, above) and Walt Danley Realty hosted a cocktail hour at sunset for Modern Phoenix members in July of 2013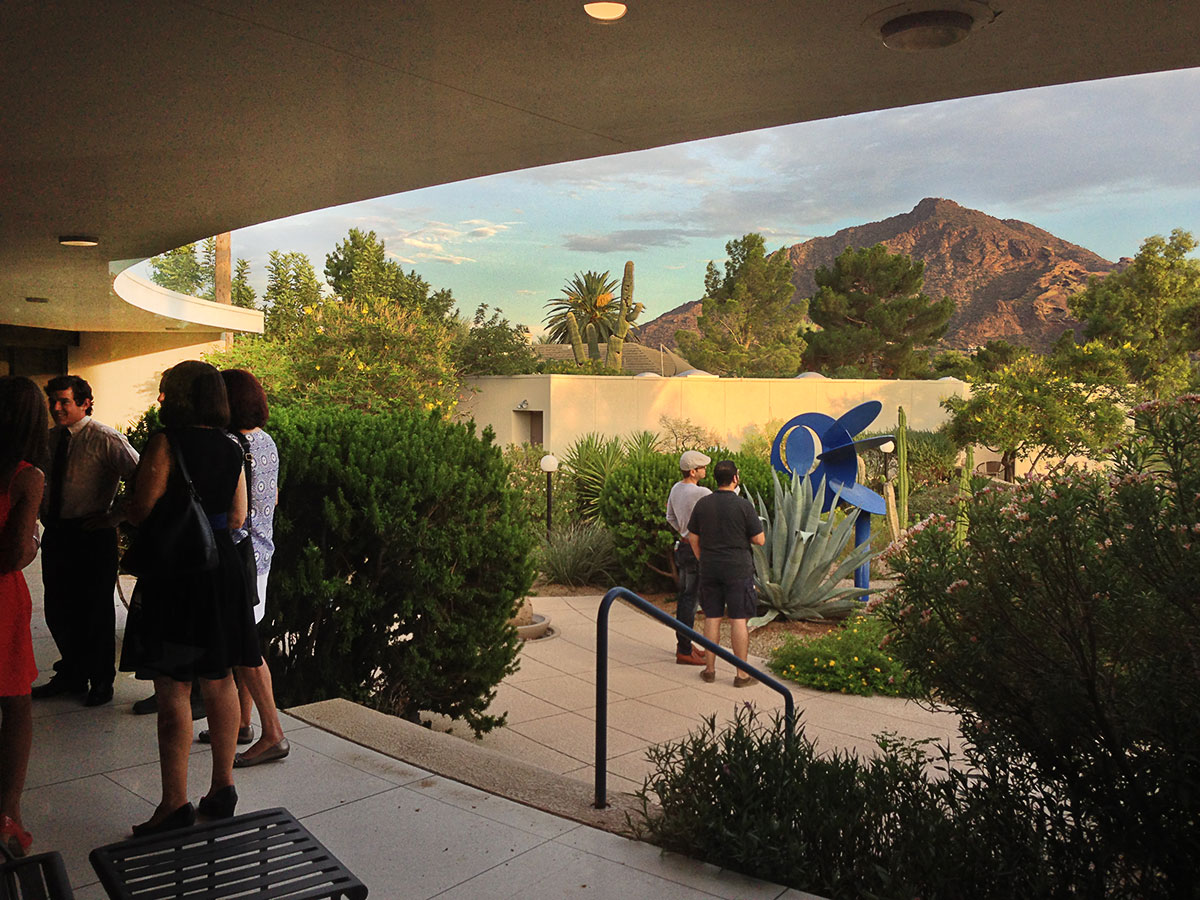 The view of Camelback Mountain is perfectly framed by the arc.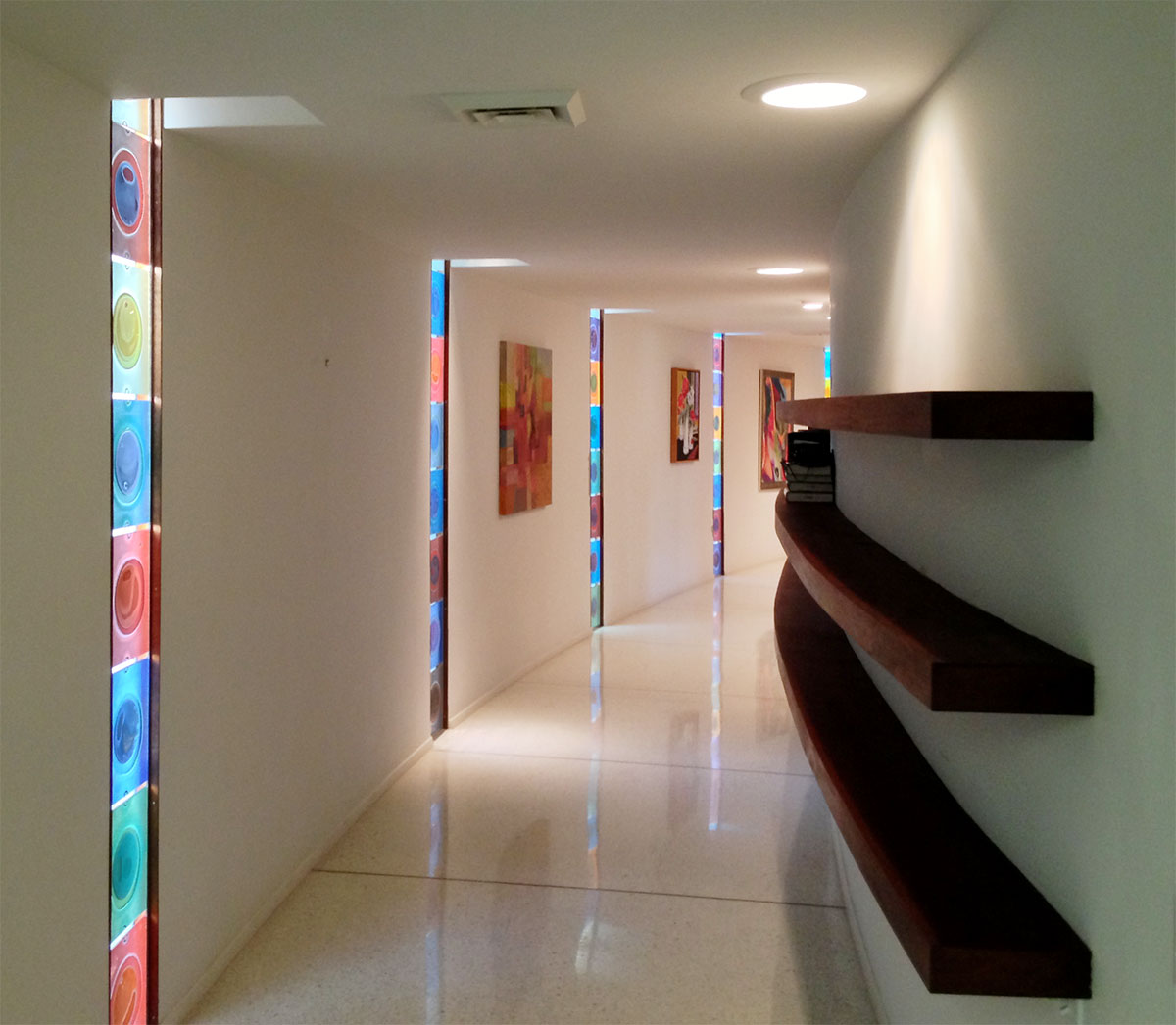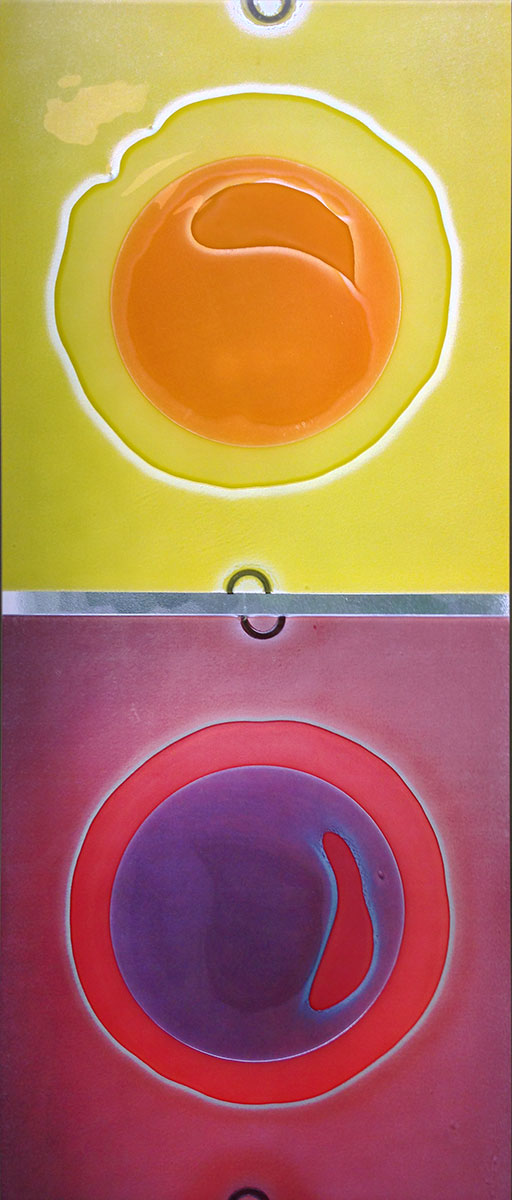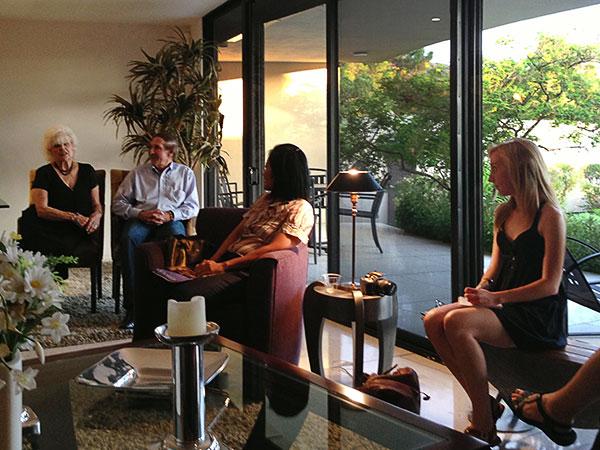 Nancy Beadle and
Ned Sawyer
regaled guests with tales of building the 1960s. Sawyer, a former employee of Beadle's and architect in his own right, was responsible for implementing two additions on the site.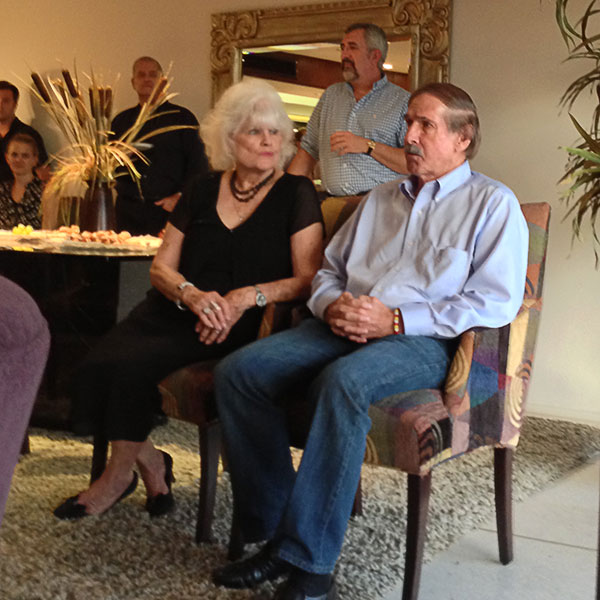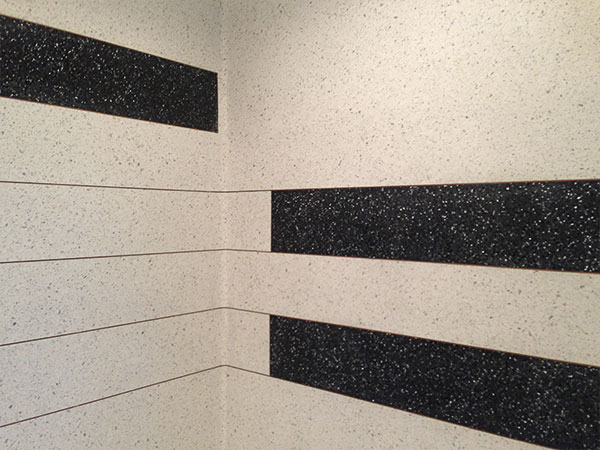 Terrazzo shower stall graphic.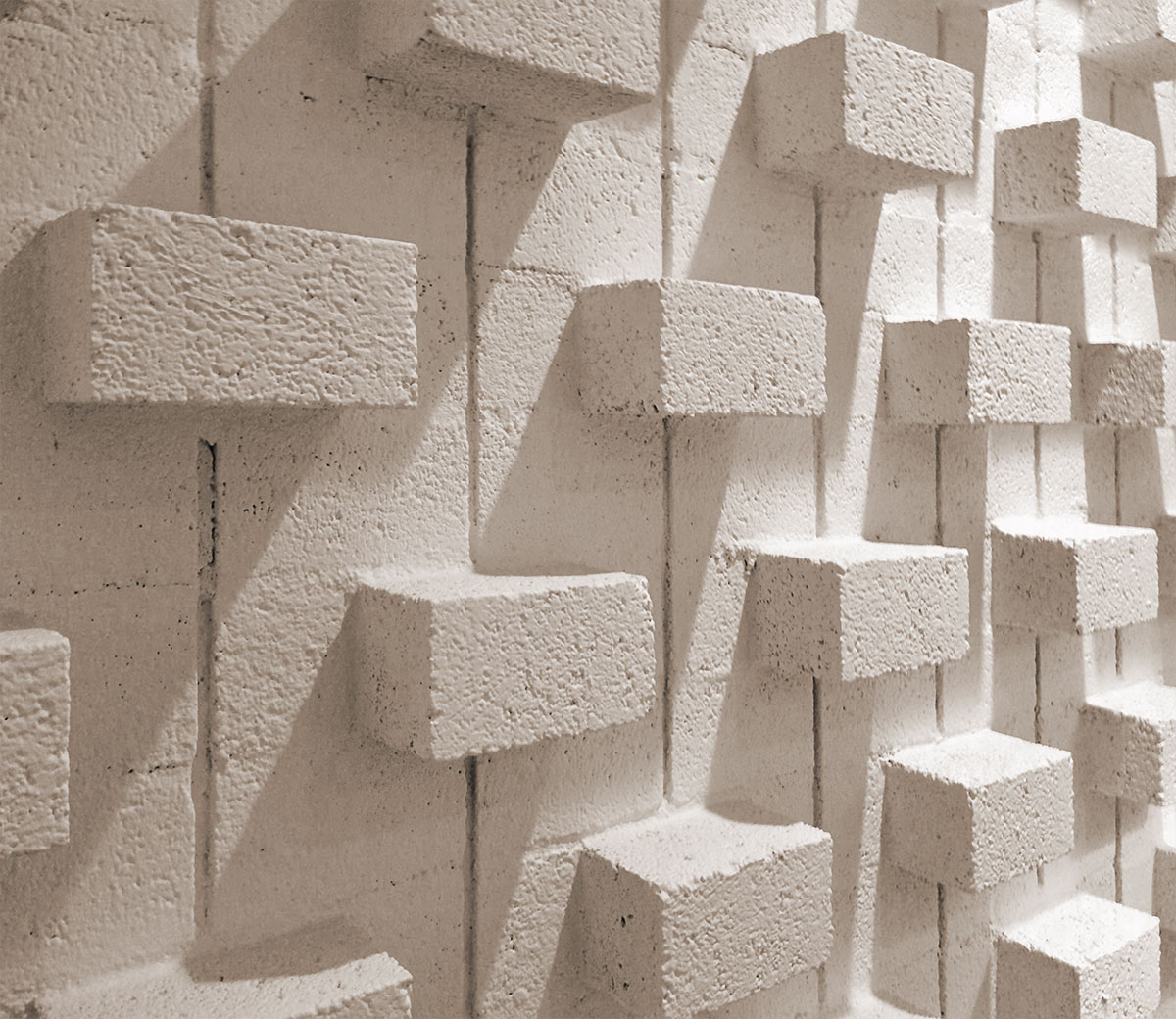 Superlite block detail in one of the bedrooms.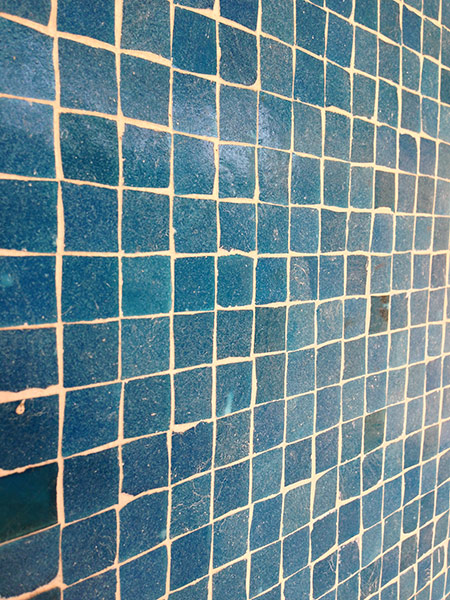 Beadle's favorite aqua blue mosaic tile was used on the patio wall.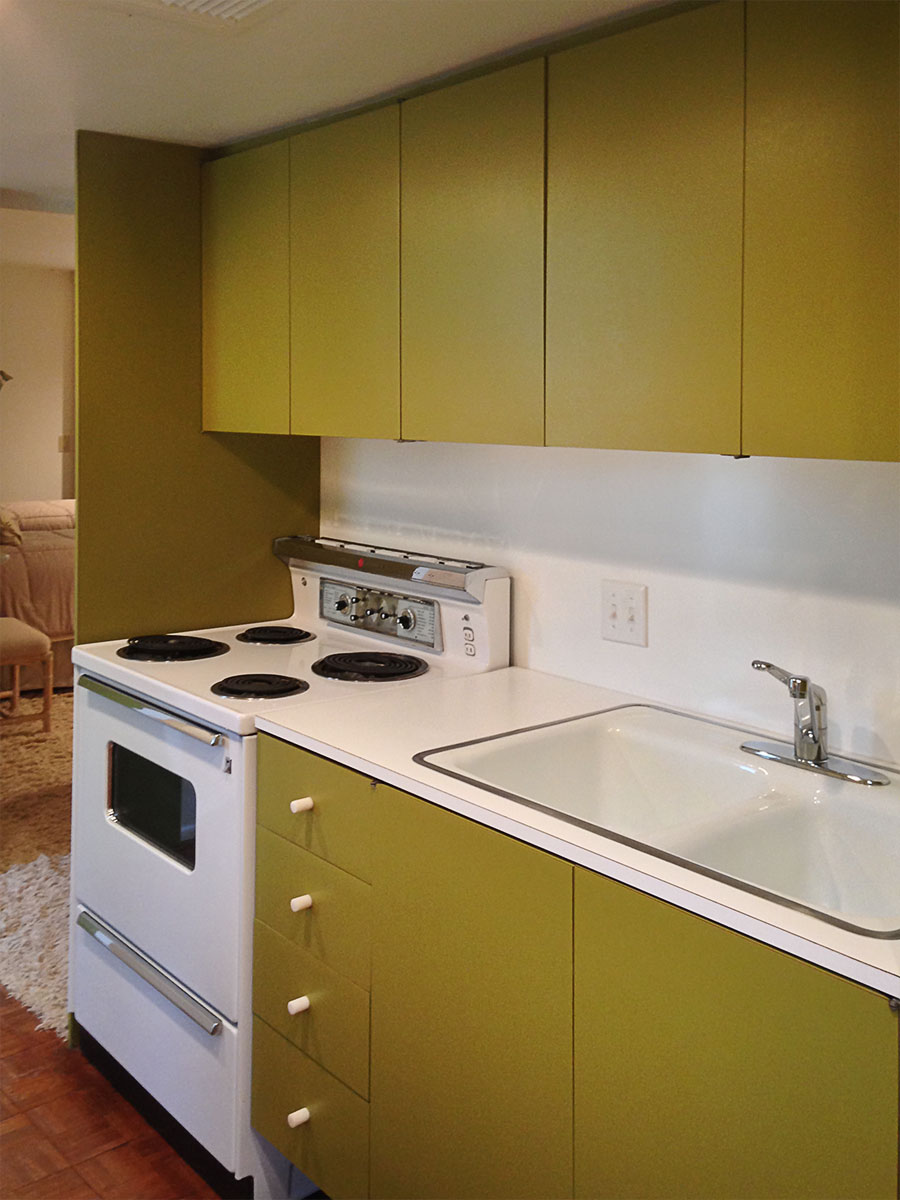 Avocado green Formica kitchen and bath was a later addition for the household help.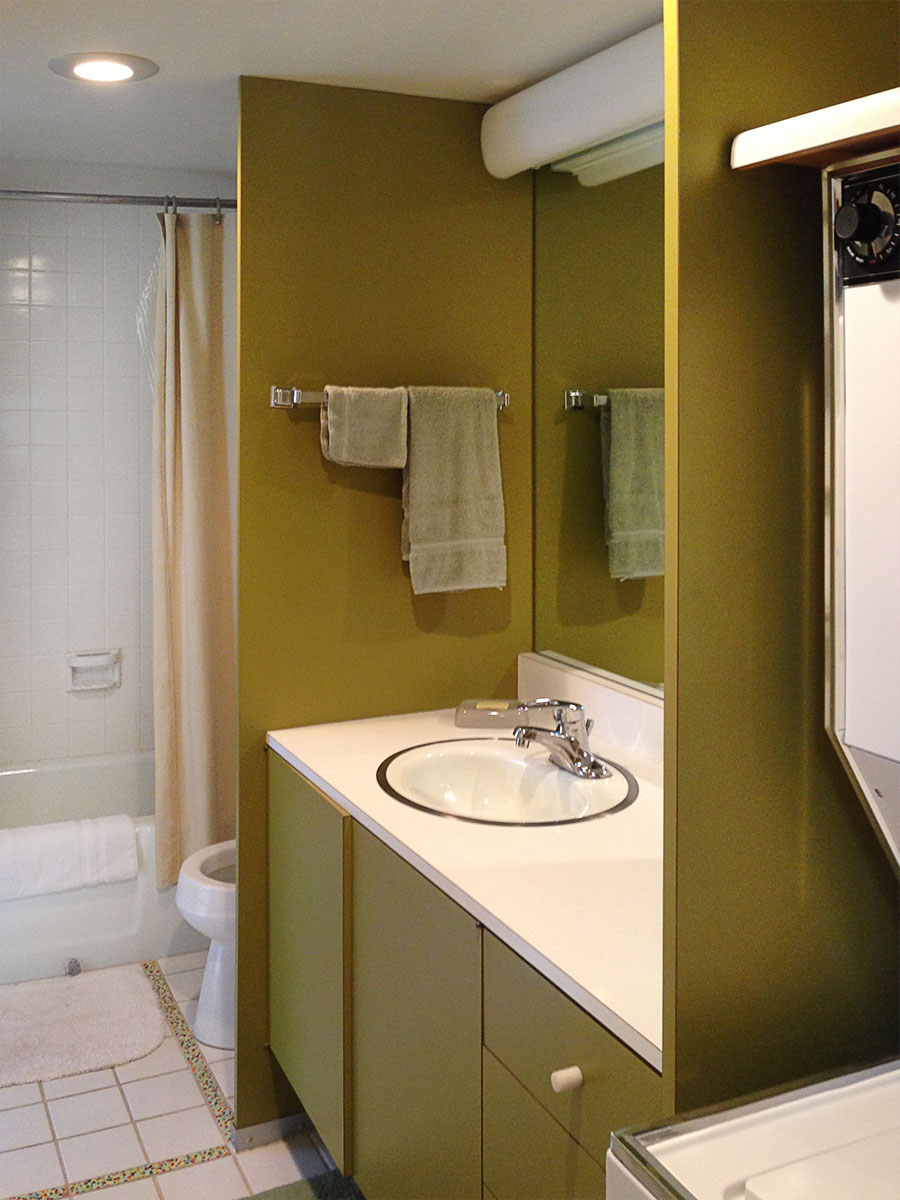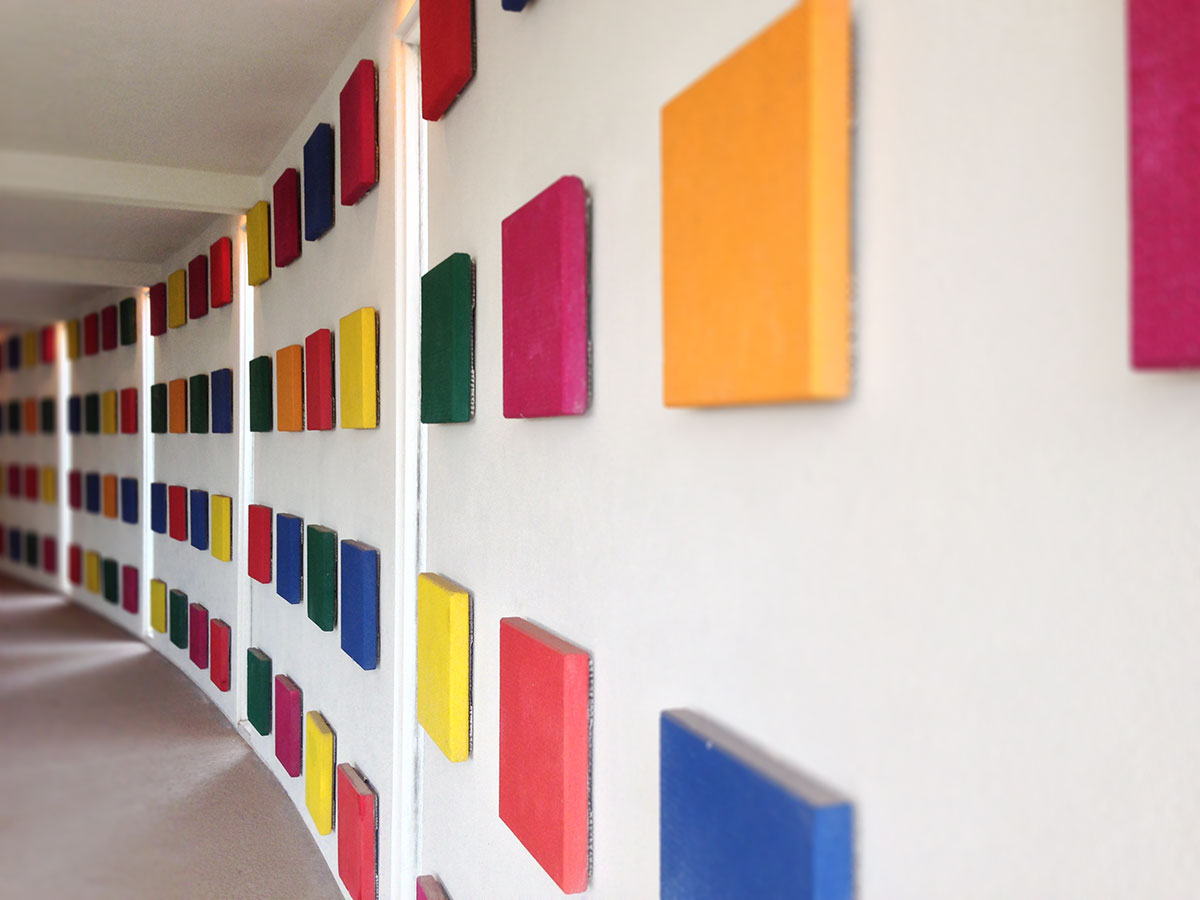 Painted acoustic panels formed a grid in the indoor swimming pool and spa.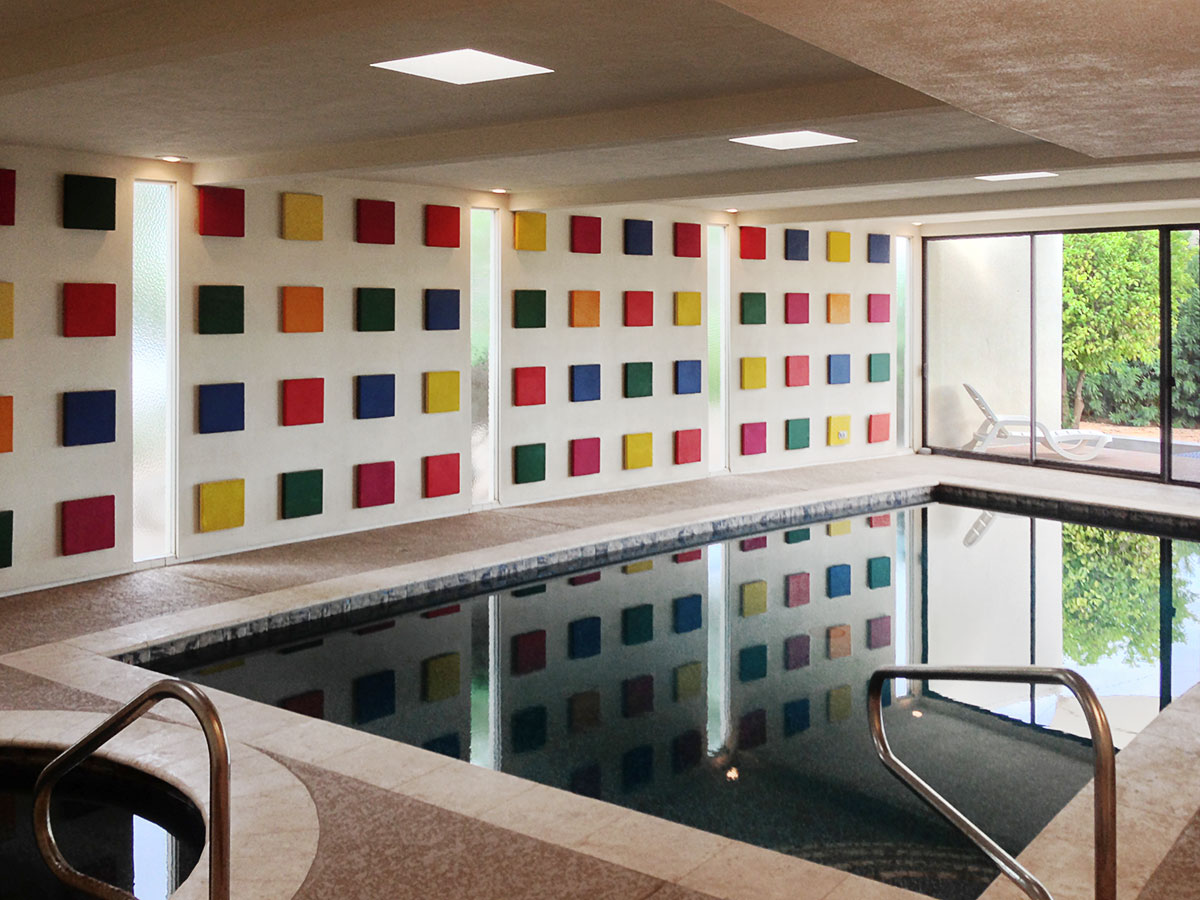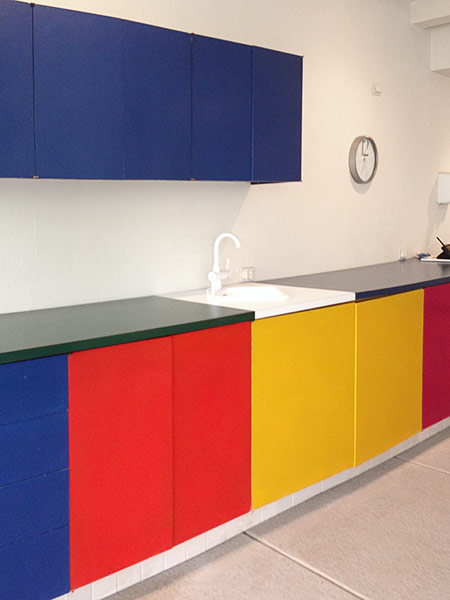 Marvelously colored Formica in the pool room completed a swingin' entertainment space.