Beadle Office in Melrose on 7 District
7th Avenue and Pierson in Phoenix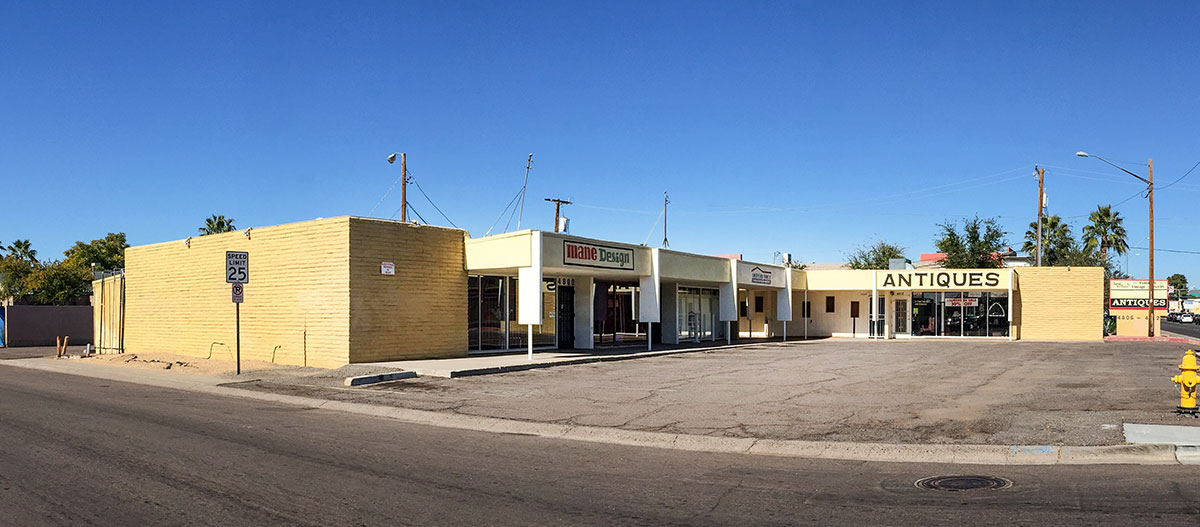 Beadle's own office was once located here at the northwest corner of 7th Avenue and Pierson Place. While it is certain that he officed here, whether or not he designed the building is unclear.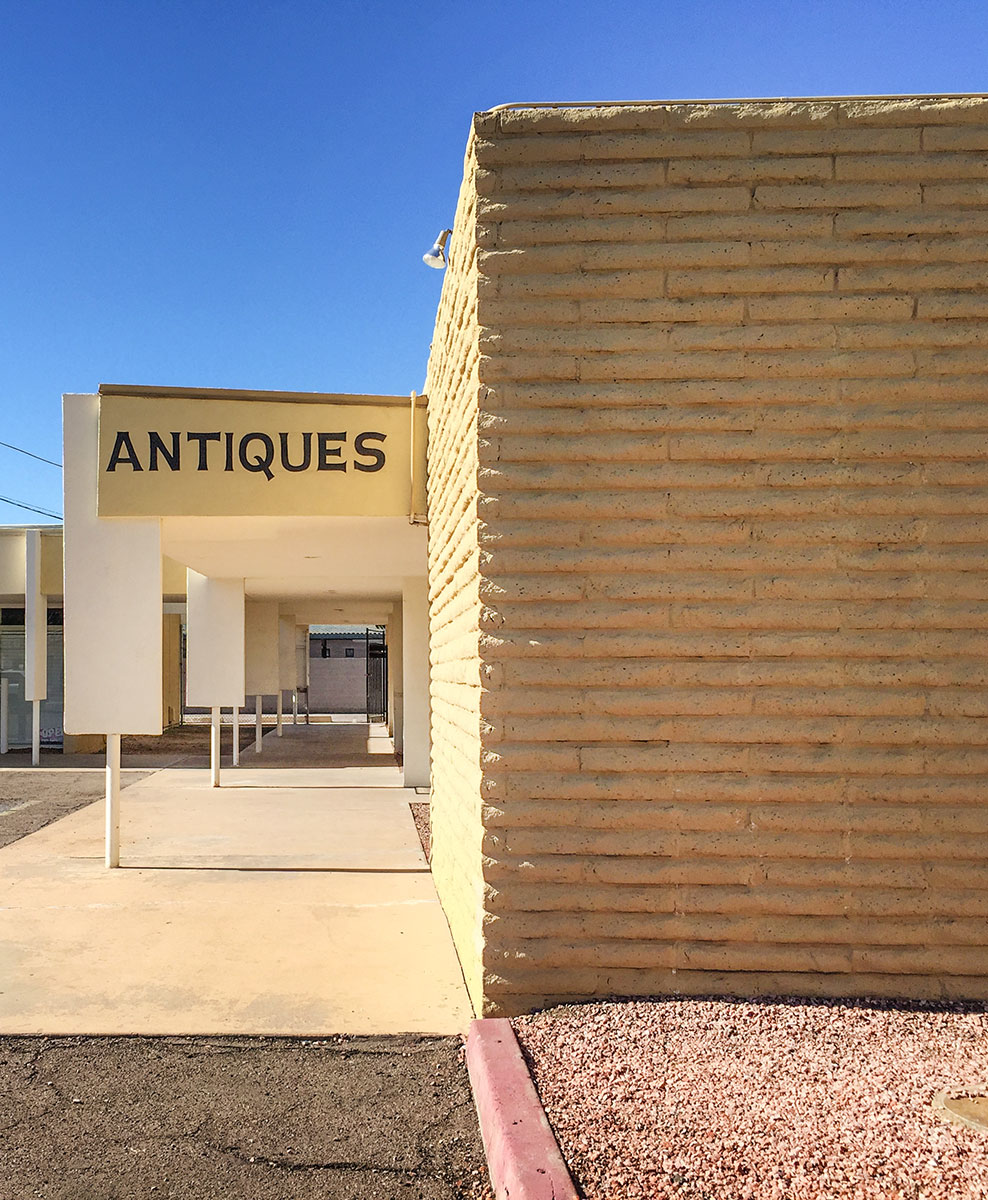 The large fins and white/yellow color scheme are slightly reminiscent of vertical fins used at
Executive Towers
. The slump block is an atypical material, but Beadle did use slump block in the early 1960s, as evidenced by
Roman Roads
.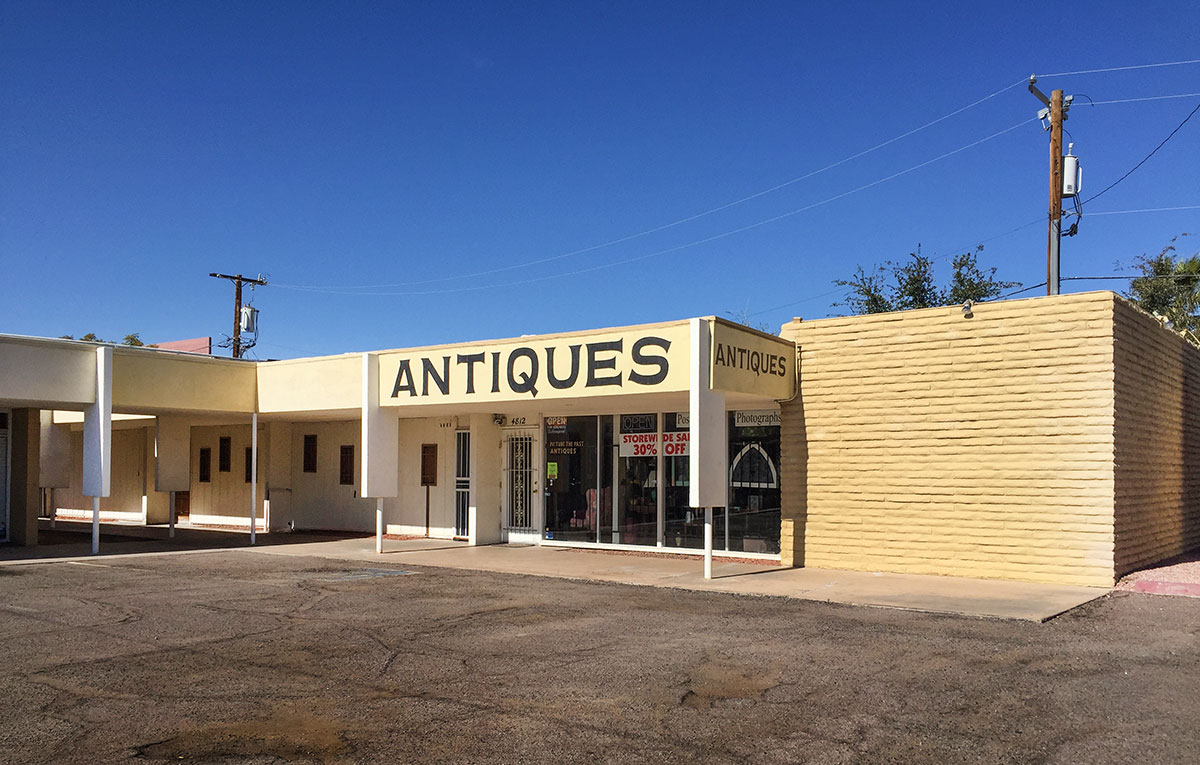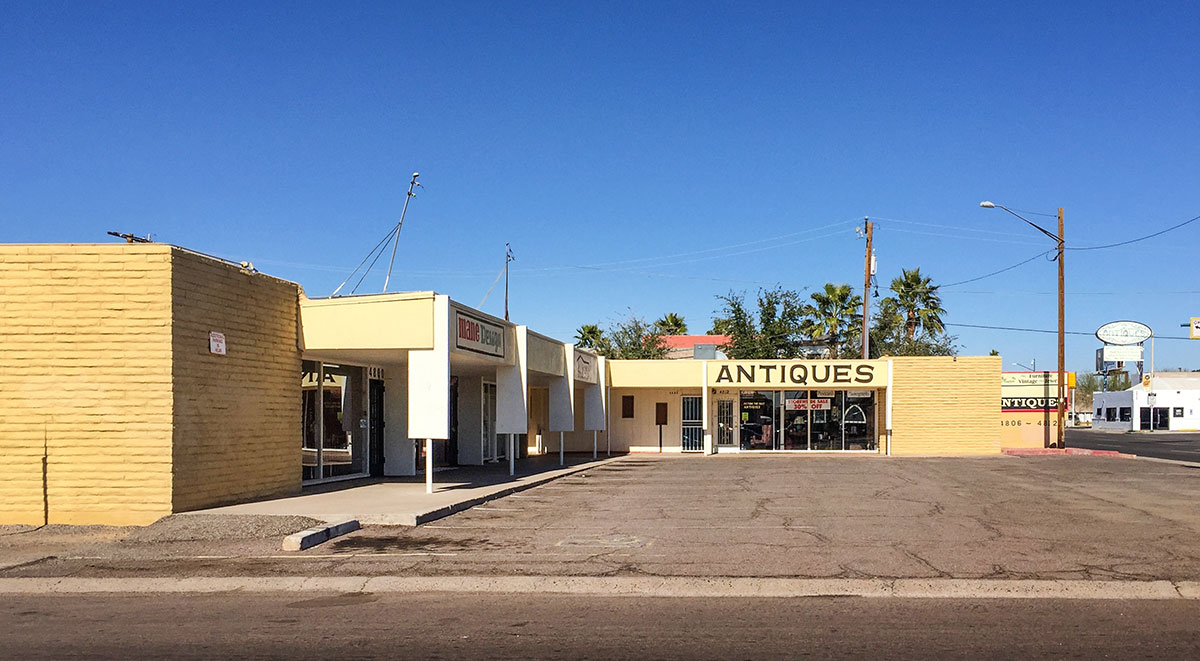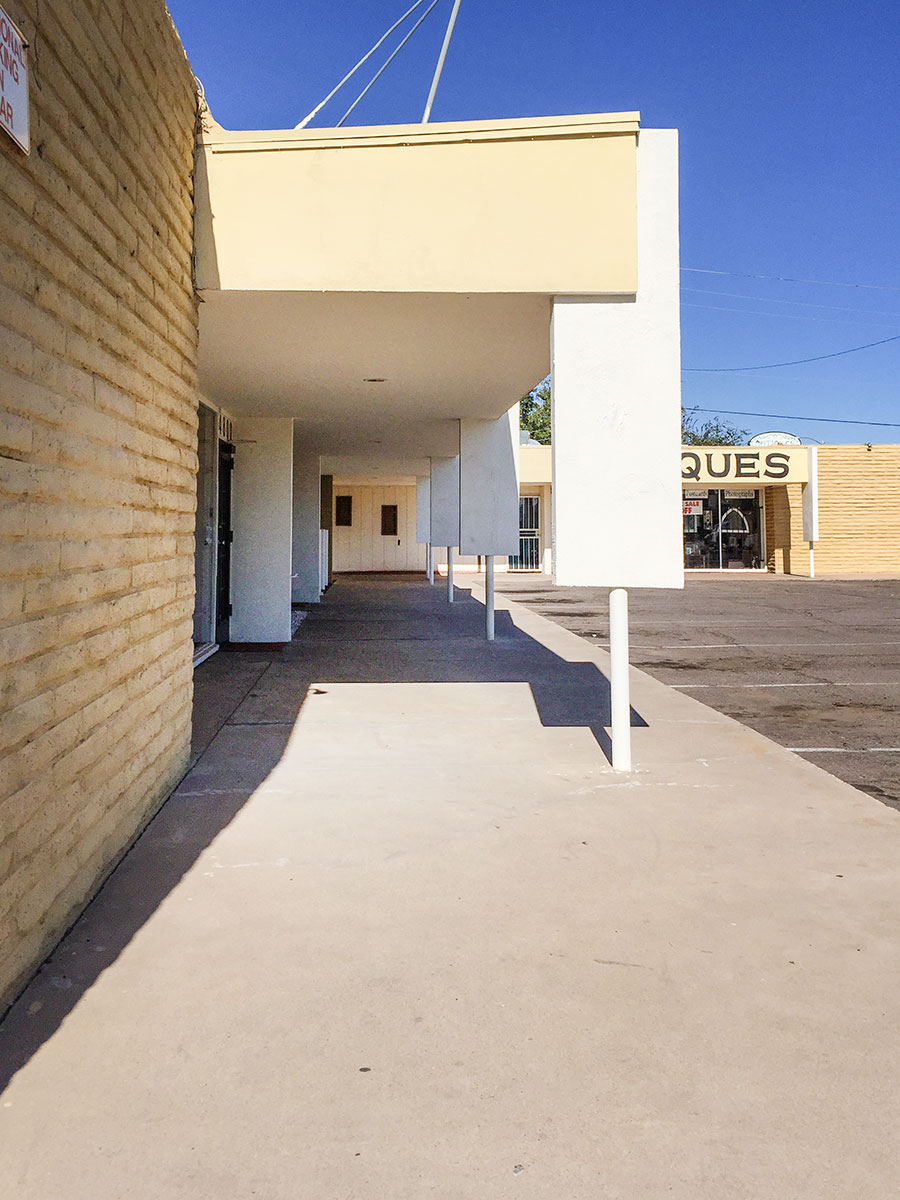 Shallow planters line the floor-to-ceiling glass windows. Vertical fins divide the offices entrances from each other.