Arizona State University
The ASU campus is a virtual hotbed of midcentury modern and contemporary modern architecture. Home to landmark structures by Frank Lloyd Wright, Ed Varney and Antoine Predock, the campus architecture provides constant stimulation and relief through form, texture and materials. Recurring themes are red brick, courtyards, textile blocks, precast concrete, steel and glass. The grounds are open to the public and are a must-see stop for any serious student of architecture.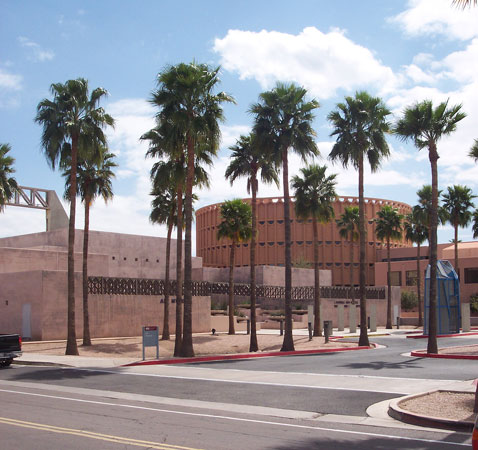 The crown jewel of ASU's architectural program, Grady Gammage Auditorium by Frank Lloyd Wright is rivaled by Antoine Predock's design for the Nelson Center for the Fine Arts.
Originally designed for the King of Baghdad in 1957, an unfortunate assassination led to the sharing of these unbuilt auditorium plans with then president of ASU, Grady Gammage. This swirling, circular birthday cake of an auditorium represents Wright at his most effervescent, and is designed to be as acoustically perfect as possible from every seat in the house. Completed posthumously in 1964 it is one of the last structures designed by Wright at the age of 90.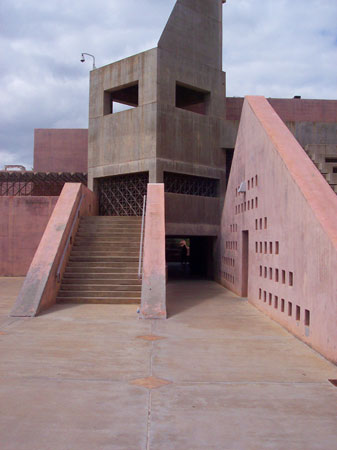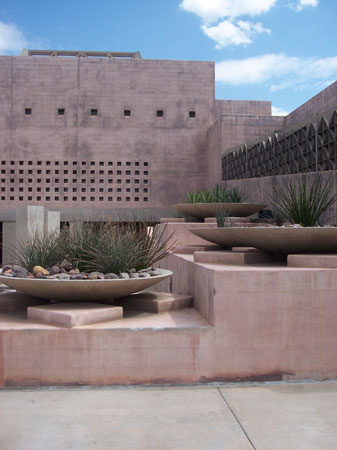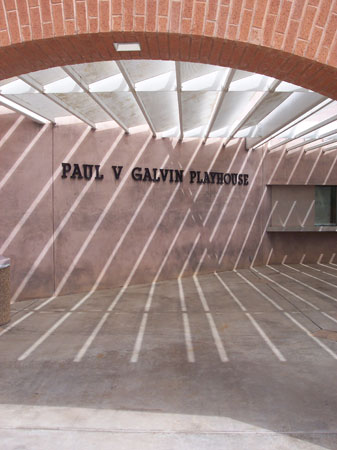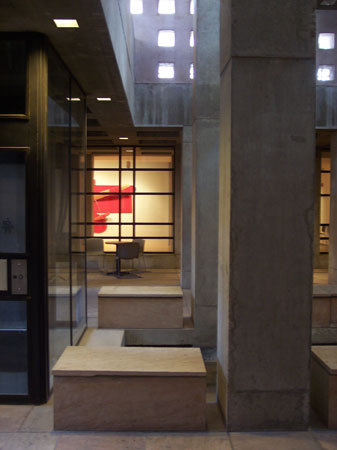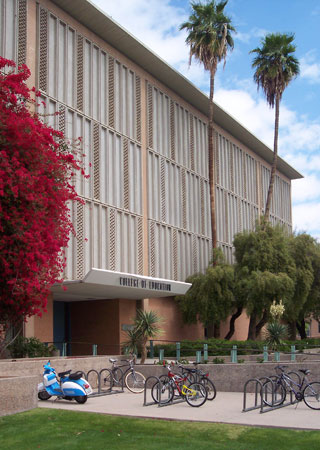 This three story ASU building was designed by Valley legend Ed Varney in 1962 and features patterned precast concrete grilles to protect windows from the sun.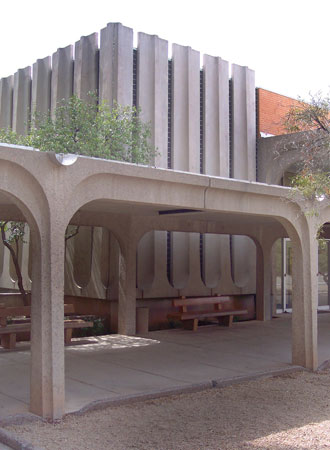 Massive covered walkways of concrete connect the building with others in the complex nearby.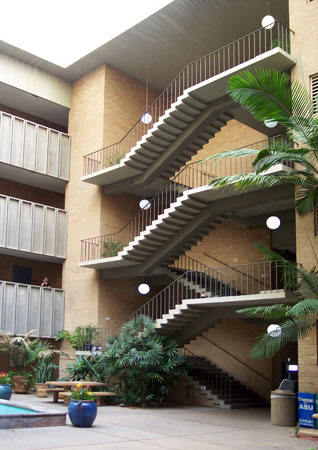 Despite its stoic and uninterrupted exterior, the interior courtyard is a lively tropical space that lifts the eyes skyward with the patterns and textures of free-floating stairways.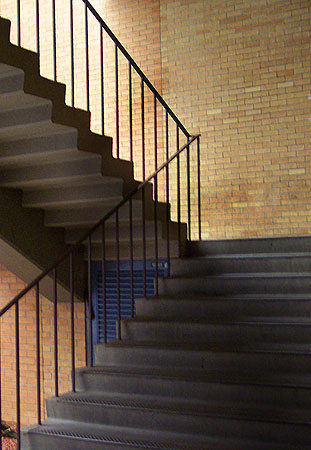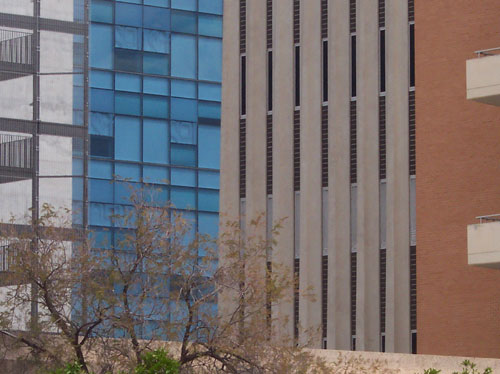 Walking the ASU campus is an architectural history lesson in itself. Where else can you stand and view decades' worth of work from one spot?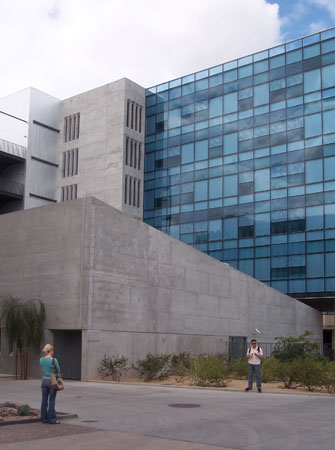 alt="Arizona State University's modern campus"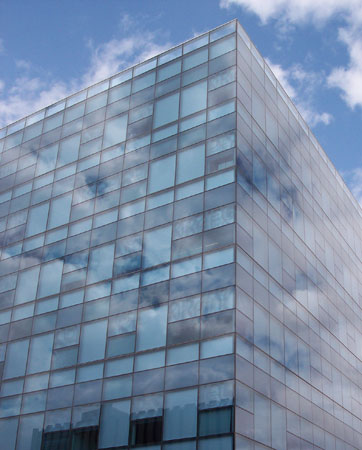 Lattie F. Coor Hall by Jones Studio, Inc.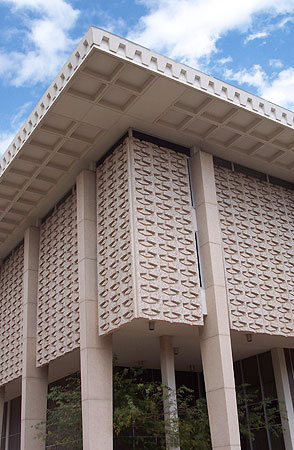 Hayden Library by Weaver & Drover.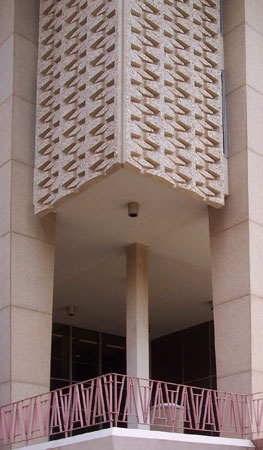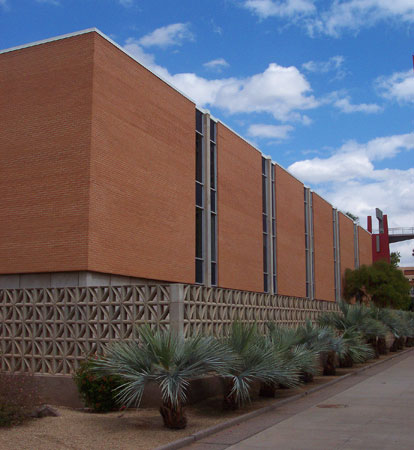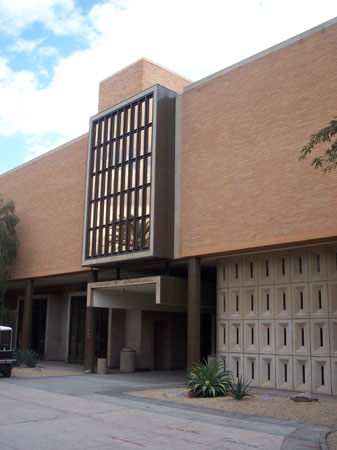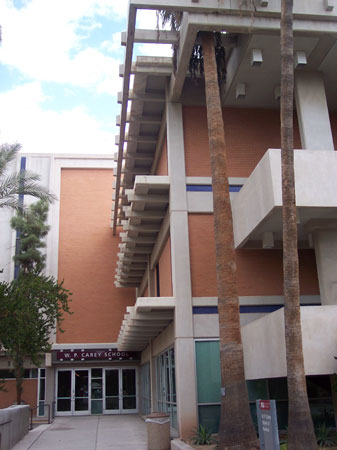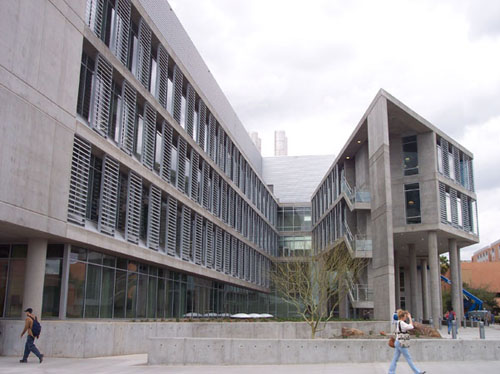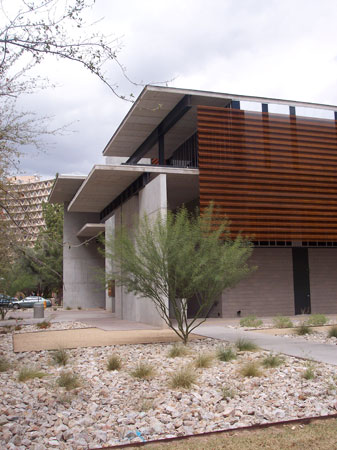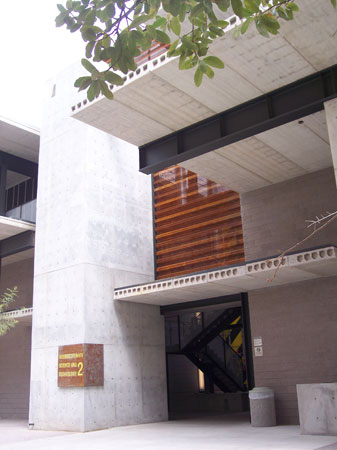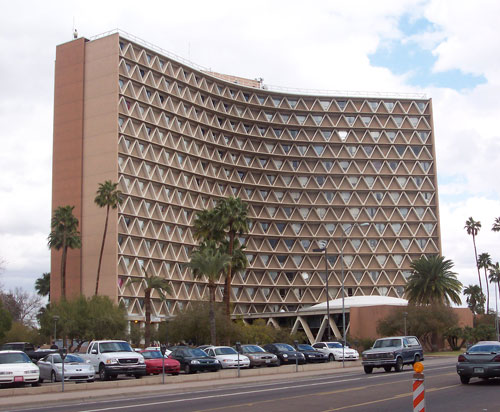 The ubiquitous Manzanita Hall dormitory can't be missed from University Drive.