FOR IMMEDIATE RELEASE
Alison King receives American Express Aspire Award for emerging preservationists at the National Trust for Historic Preservation Annual Conference in 2013
The National Trust for Historic Preservation and American Express presented the Aspire Award to
Alison King
, founder of the Modern Phoenix Neighborhood Network and
ModernPhoenix.net
.
The American Express Aspire Award recognizes emerging preservation leaders who demonstrate innovative thinking and achievement in advancing historic preservation in their local, state or national communities.
"Alison King's remarkable work shows how citizens can take their passion for a particular issue and inspire grassroots advocacy, mobilize fellow preservationists and celebrate historic places in their communities," said Stephanie Meeks, president of the National Trust for Historic Preservation.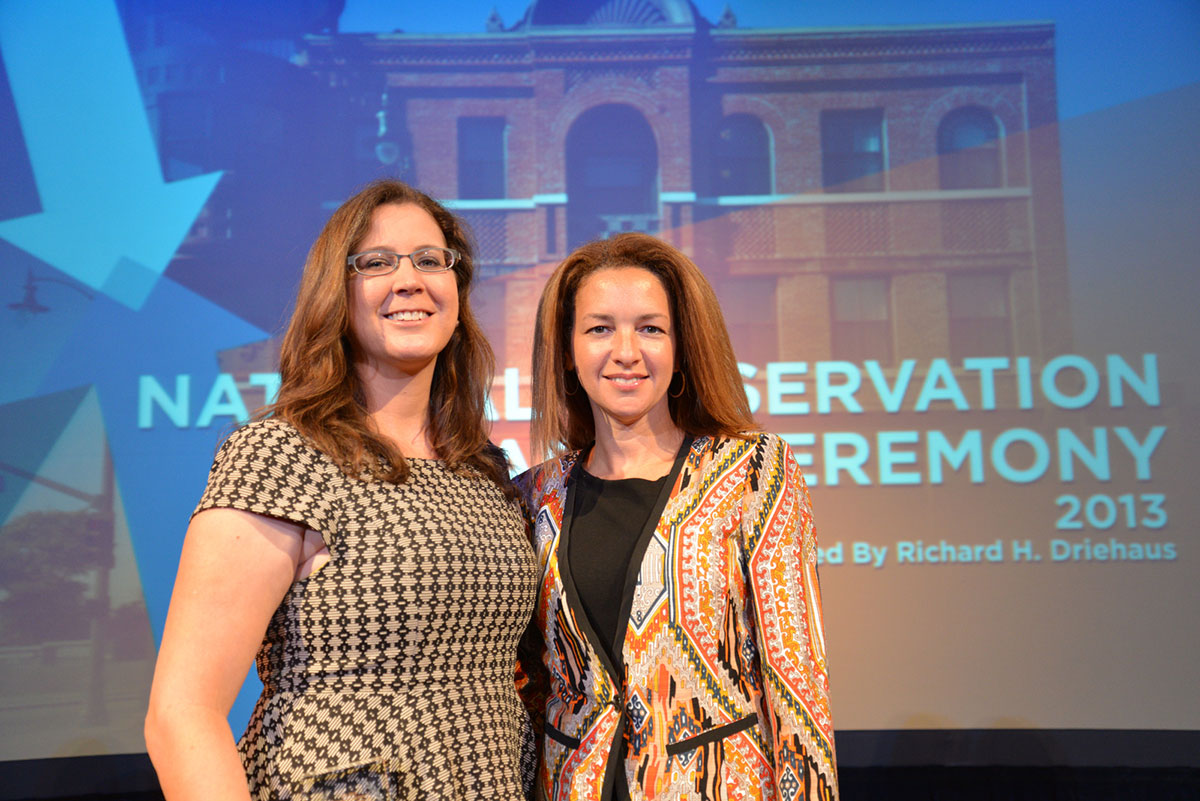 Since 2003 King has researched, photographed, documented and written about Arizona's modern culture and architecture. King and her husband began the project as a way to catalogue
midcentury neighborhoods
. Their website
ModernPhoenix.net
evolved to create a hub for research, reporting and activism to preserve and restore Modern buildings in Phoenix. Her
home tours
, educational events and local activism have engaged a new generation of preservationists and have sparked a movement of like-minded Modern enthusiasts.
As one of the founders of the Postwar Architecture Task Force of Greater Phoenix, Alison and her team of volunteers assist city preservation efforts and seek creative solutions in Arizona's challenging politically conservative environment. Michelle Dodds, Historic Preservation Officer for the City of Phoenix, is grateful for the partnership. "Prior to the creation of Modern Phoenix, they city's preservation efforts focused mostly on pre-World War II developments," Dodds said. "Phoenix has done a great job designating properties developed prior to 1945. We have turned our focus over the last few years to Post World War II developments. The support of Modern Phoenix has been critical to our success."
"American Express believes we need strong leaders protecting our historic places to ensure that their history lives on," said Timothy J. McClimon, president of the American Express Foundation. "We applaud the spirit and commitment that Alison brings to her work." King was one of
18 award winners
to be honored by the National Trust during its 2013 National Preservation Conference in Indianapolis, Indiana.
CONTACT
Brendan McCormick at
awards@savingplaces.org
or call 202-588-6315
Alison King at
alison@modernphoenix.net
or 602-923-9719