Beadle Residence #4 on Royal Palm
by Alfred Newman Beadle
When Al and Nancy Beadle moved to Phoenix, AZ in 1951 they settled in North Phoenix. He built three homes there for his family near Royal Palm and 7th Avenue, including one for his parents, Beadle Residence #3. Beadle Residence #4 is now a vacation rental called Royal Palm Villa. It was featured as a Cool Home in the Arizona Republic in November of 2013. Previous owners transformed it into a Spanish-style hacienda and enclosed the carport, however the current owner is aware of it's Beadle heritage and is slowly bringing it back to a more contemporary modern style.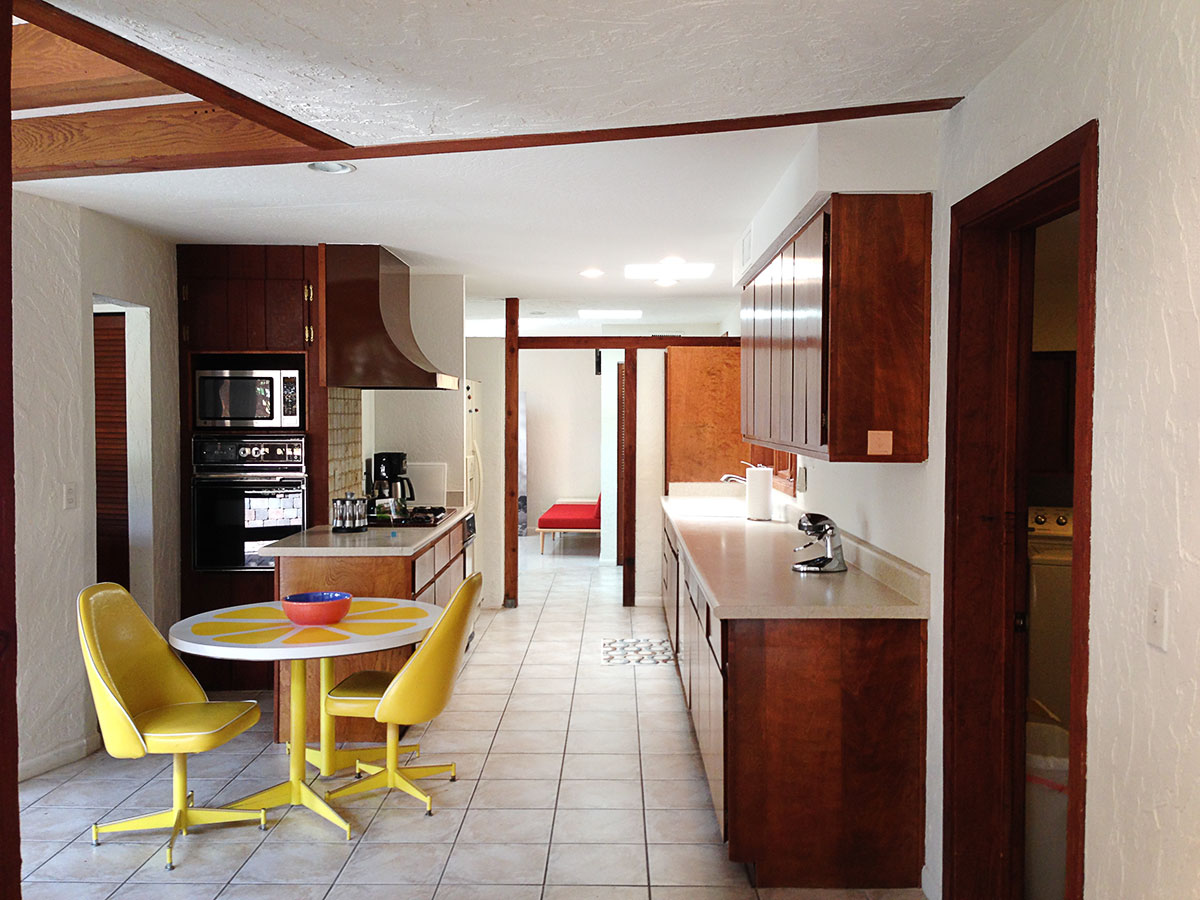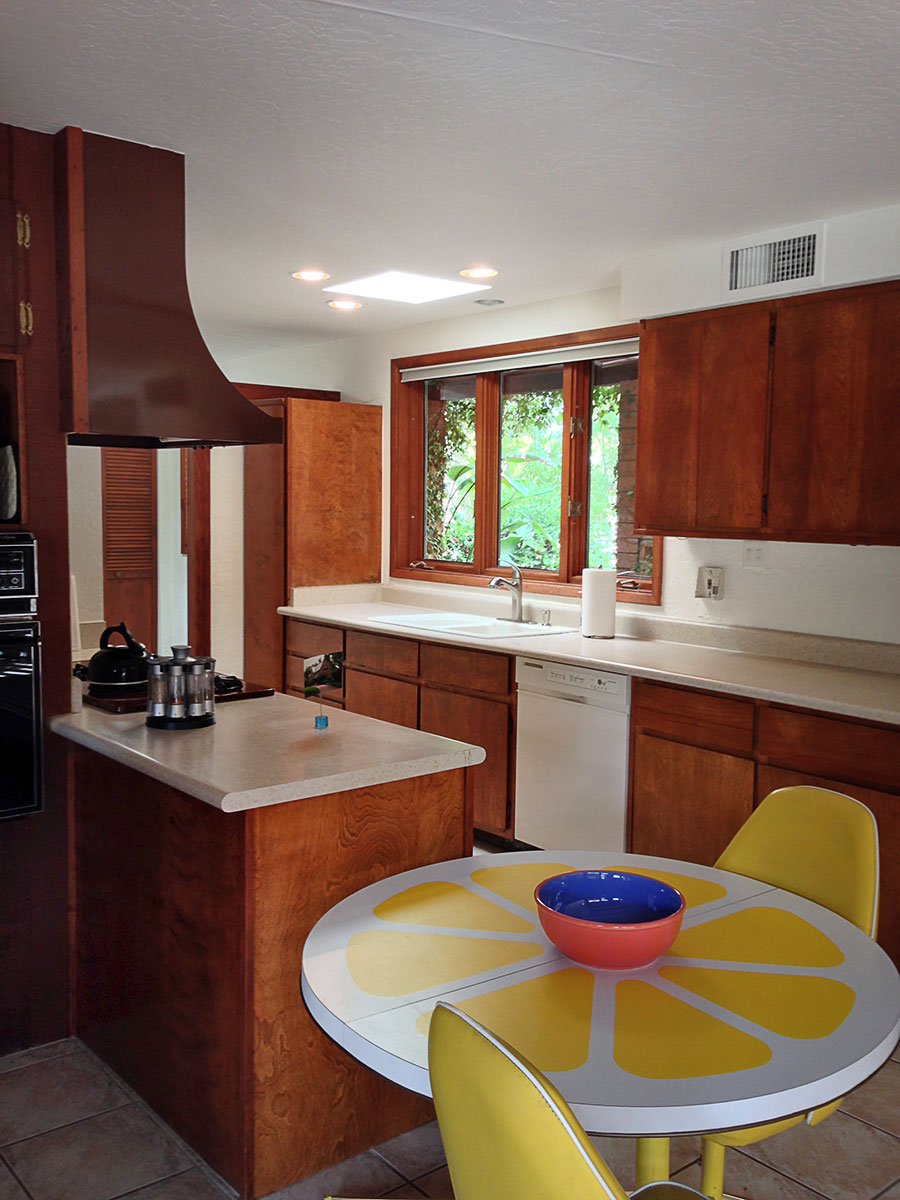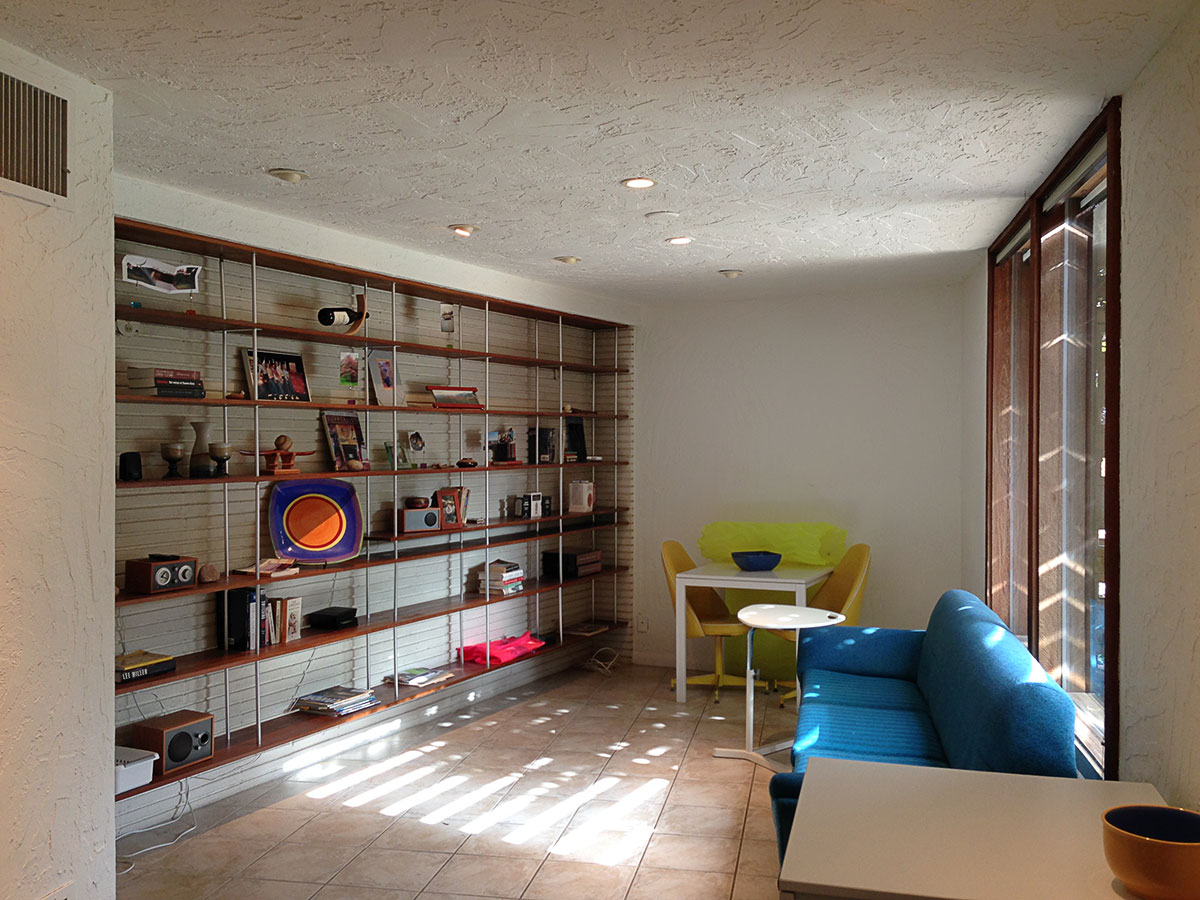 This was Al Beadle's studio. The raked-joint brick alcove was likely unpainted in the 1950s. The shelving system has been built-in and customized, probably by Beadle.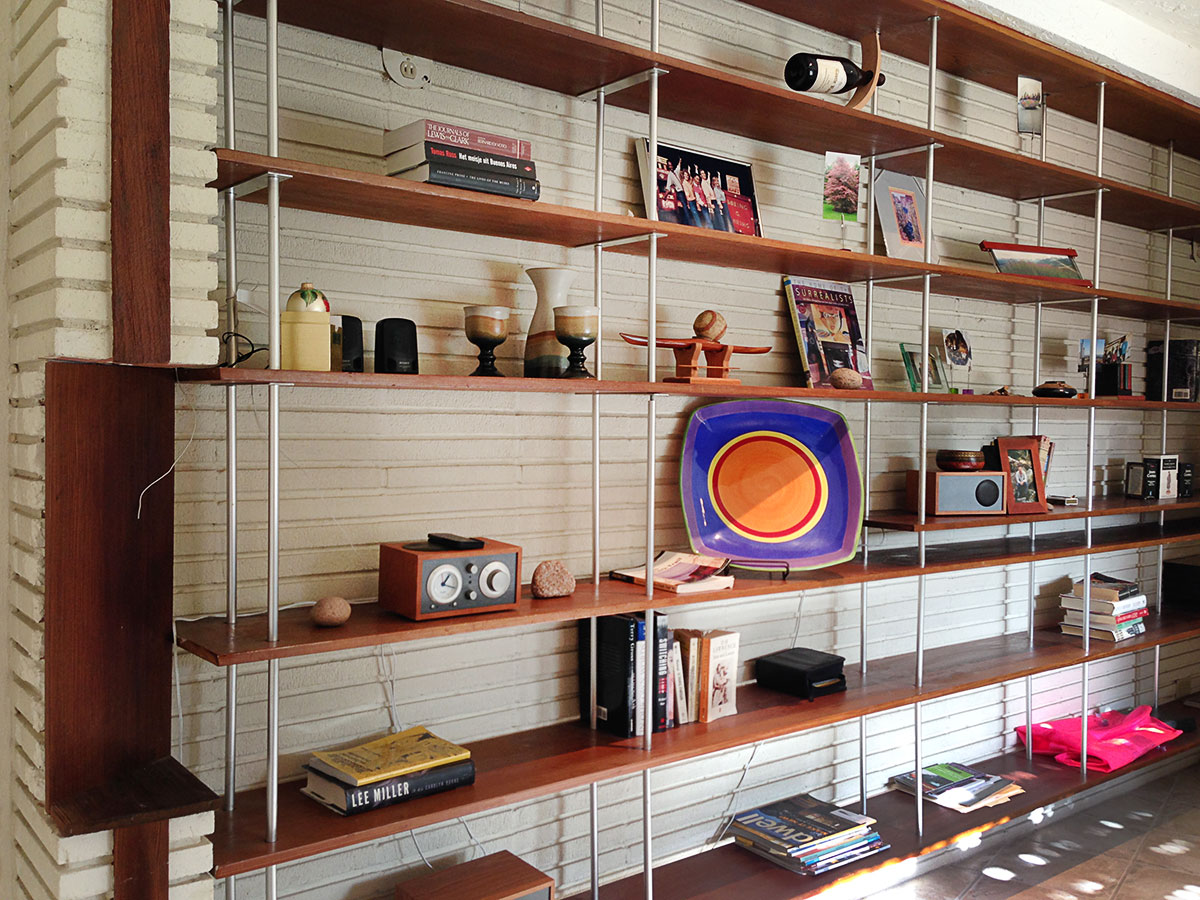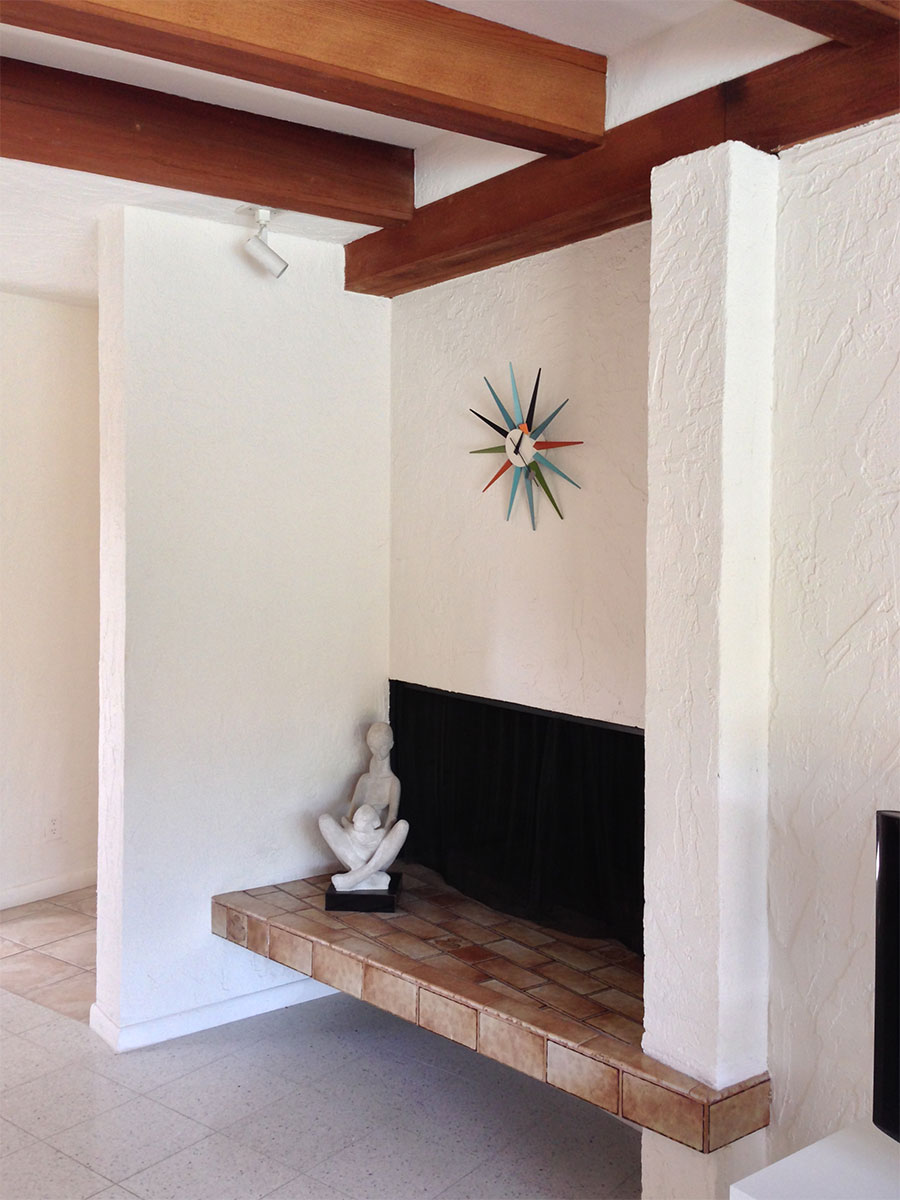 The stucco walls are not the original texture.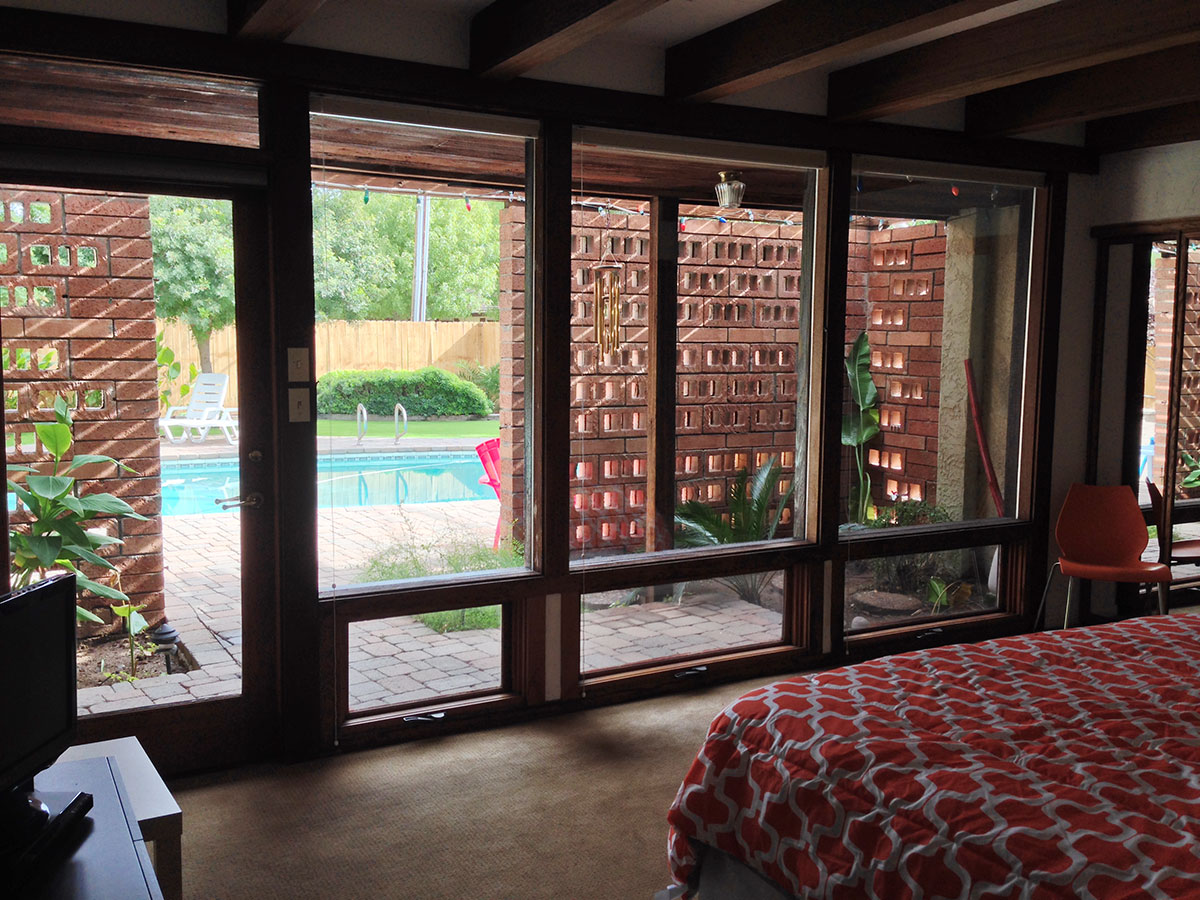 It is unknown whether or not the red bricks are original. The floor to ceiling windows facing the back yard are natural wood inside and a dark lacquer finish outside, lending the homes an Asian flair.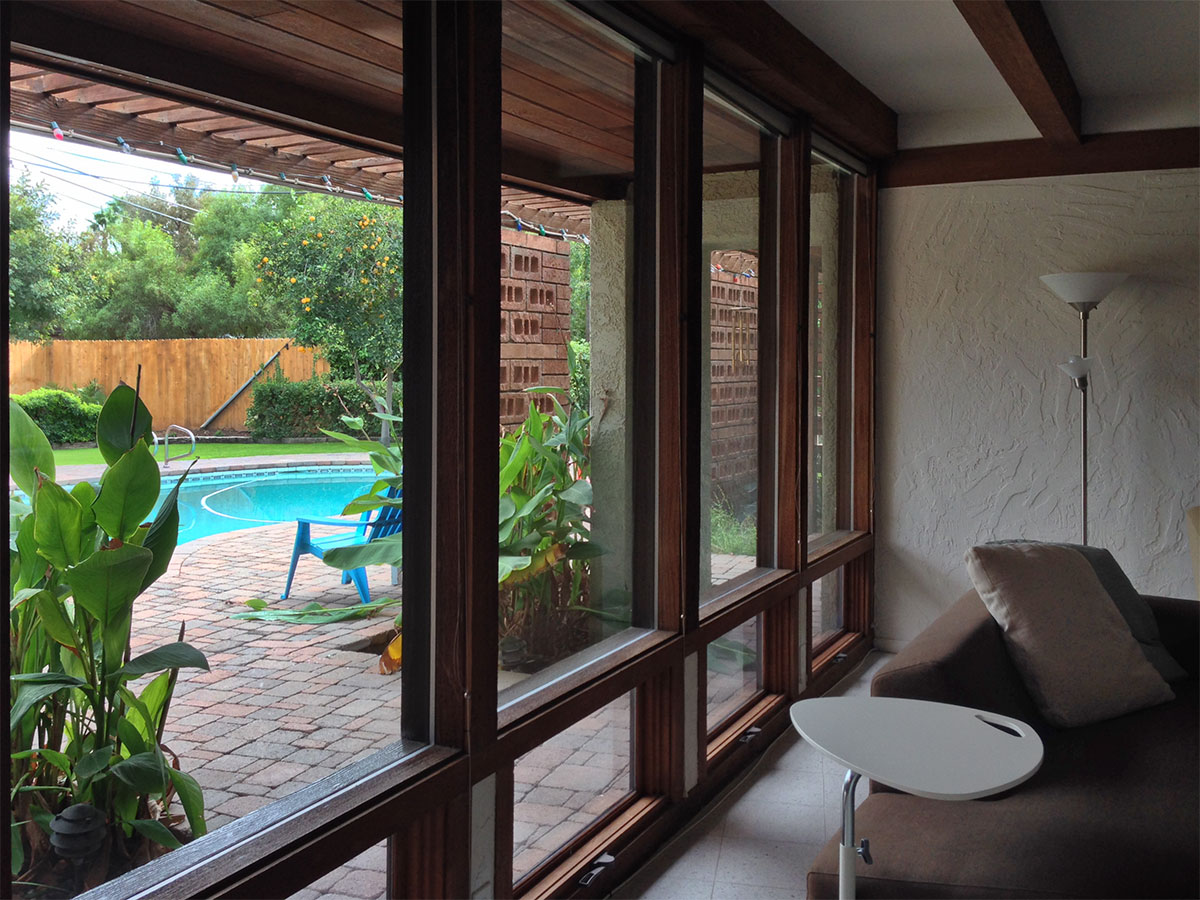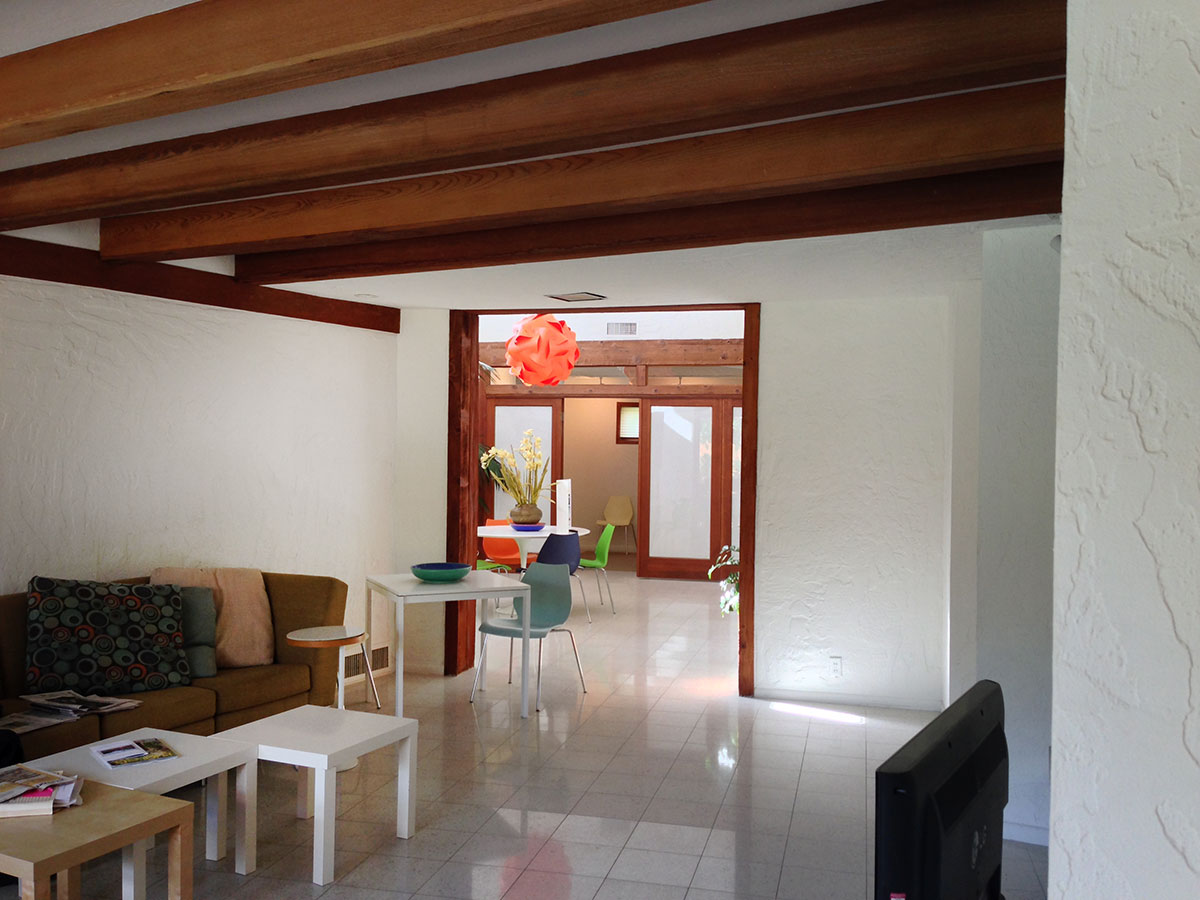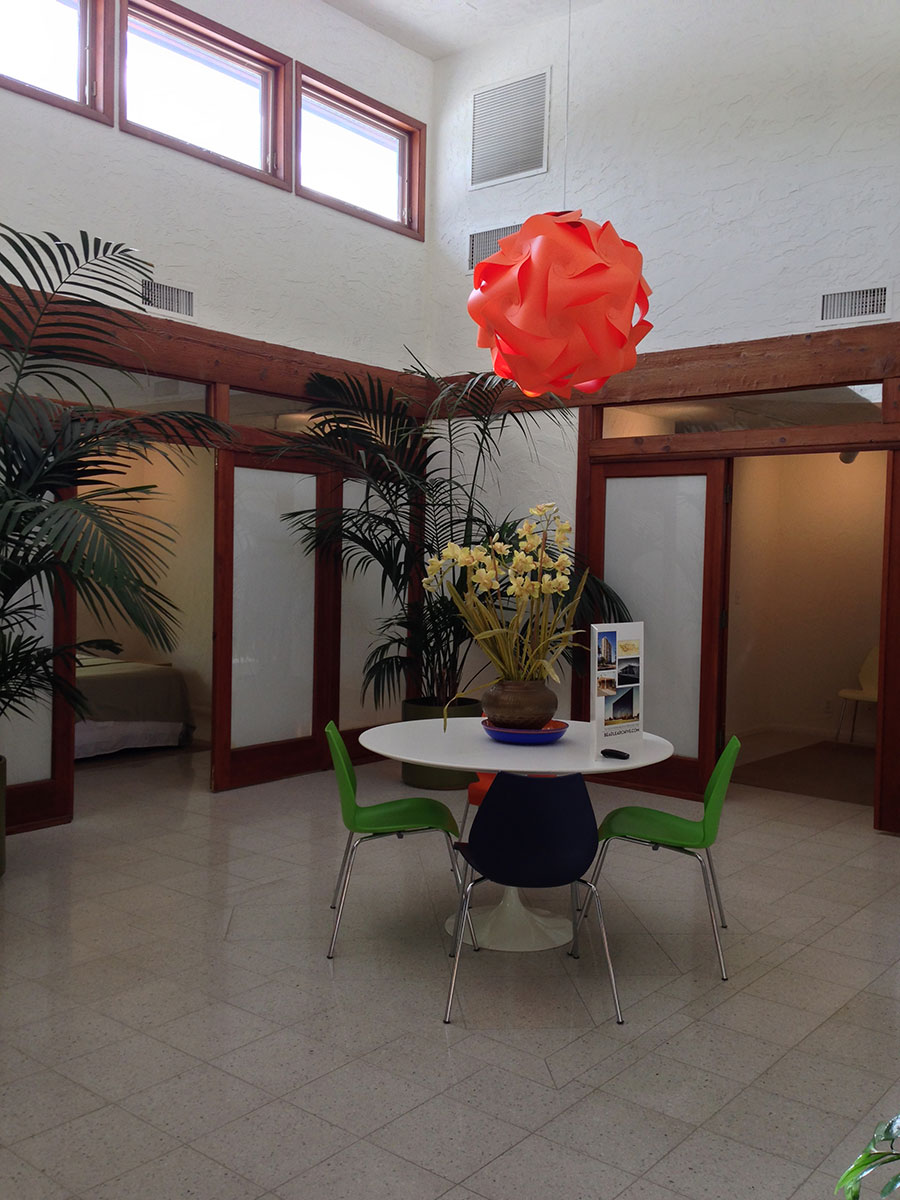 This room was once an outdoor courtyard area. It has been enclosed and capped with a lofty roof featuring clerestory windows, and new bedrooms line the perimeter. The wood beams in this area have been sandblasted of what might have once been exterior finish paint. Sliding doors support the Asian feel.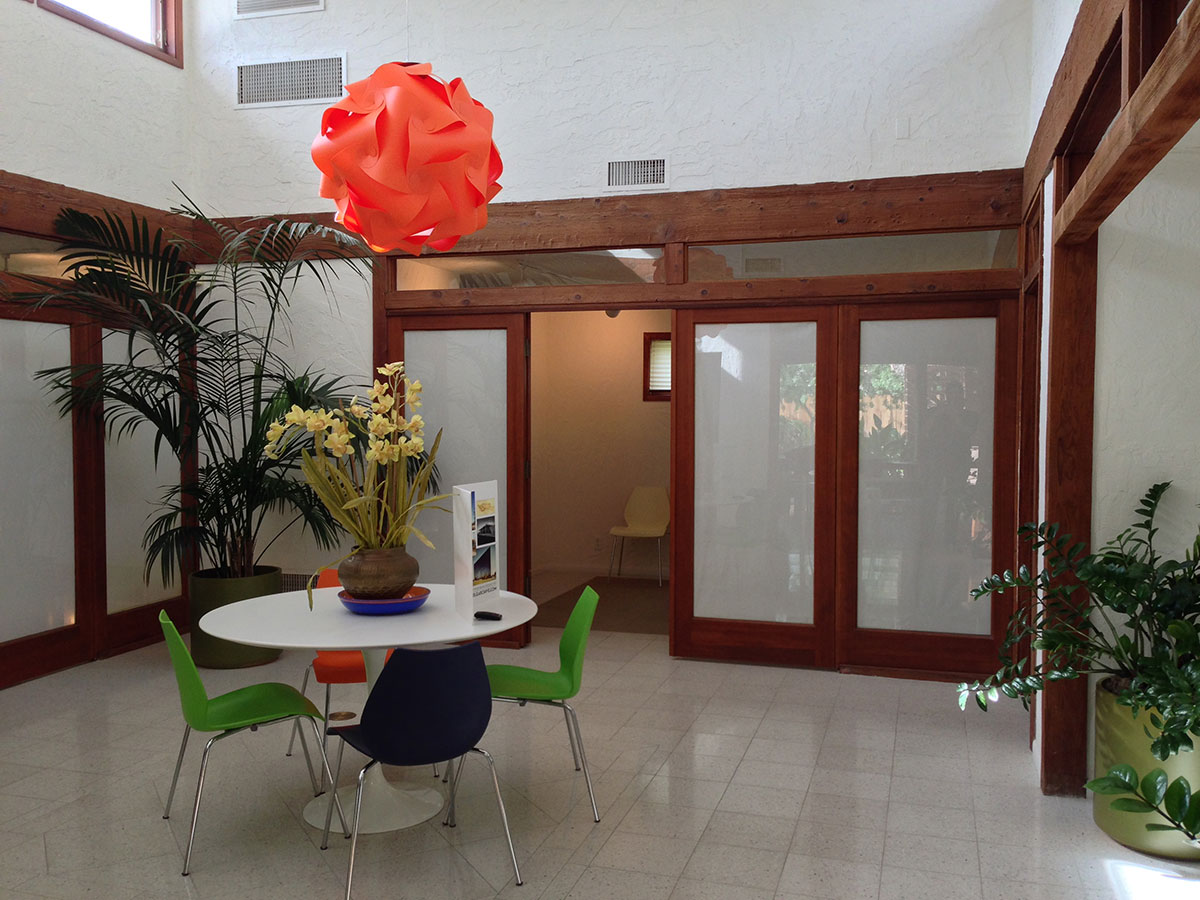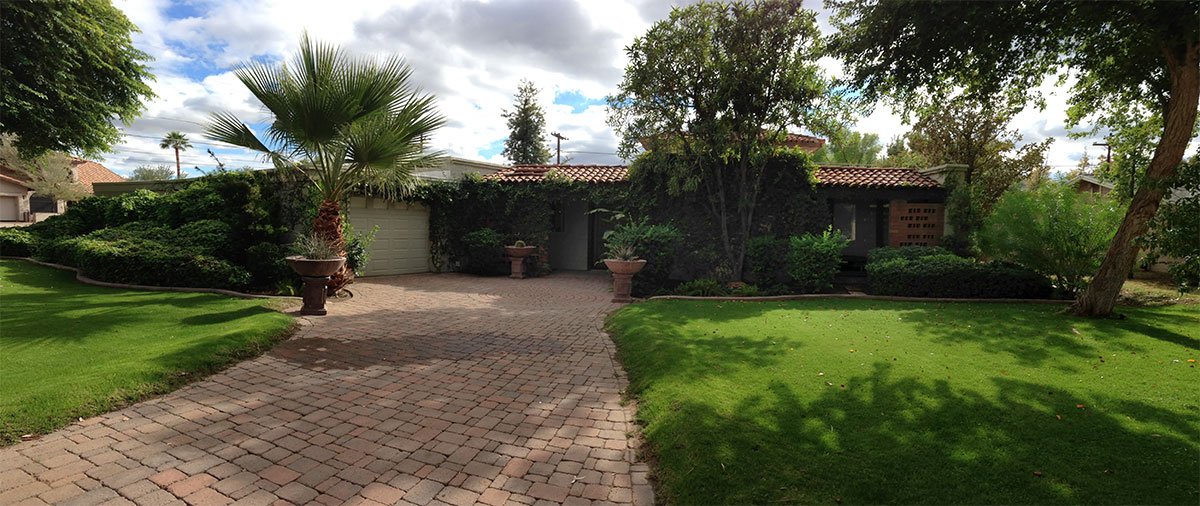 The red tiled roof, quaint cobbled driveway and enclosed carport are uncharacteristic of Beadle's style from any era, but some of the homes original bones remain. It would be interesting to see what really lies beneath the southwestern treatment!