Barrett Spec House in Desert Ranch
by Alfred Newman Beadle
Wally Barrett built four homes in Desert Ranch in 1978, lived in one for the rest of his life and sold the other three on speculation. The full development never took off, however, so the modern homes are surrounded with traditional Arizona stucco instead.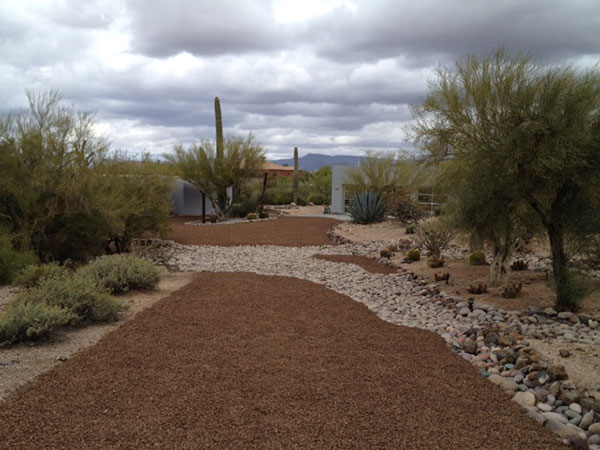 A real seasonal Arizona wash runs through the property.