The Barrett Residence in Desert Ranch
by Alfred Newman Beadle
Wally Barrett built four homes in Desert Ranch in 1978, lived in one for the rest of his life and sold the other three on speculation. They are all classic Beadle Boxes, many engaging with the seasonally running washes and pristine desert surrounds. The full development never took off, however, so the modern homes are surrounded with traditional Arizona stucco instead.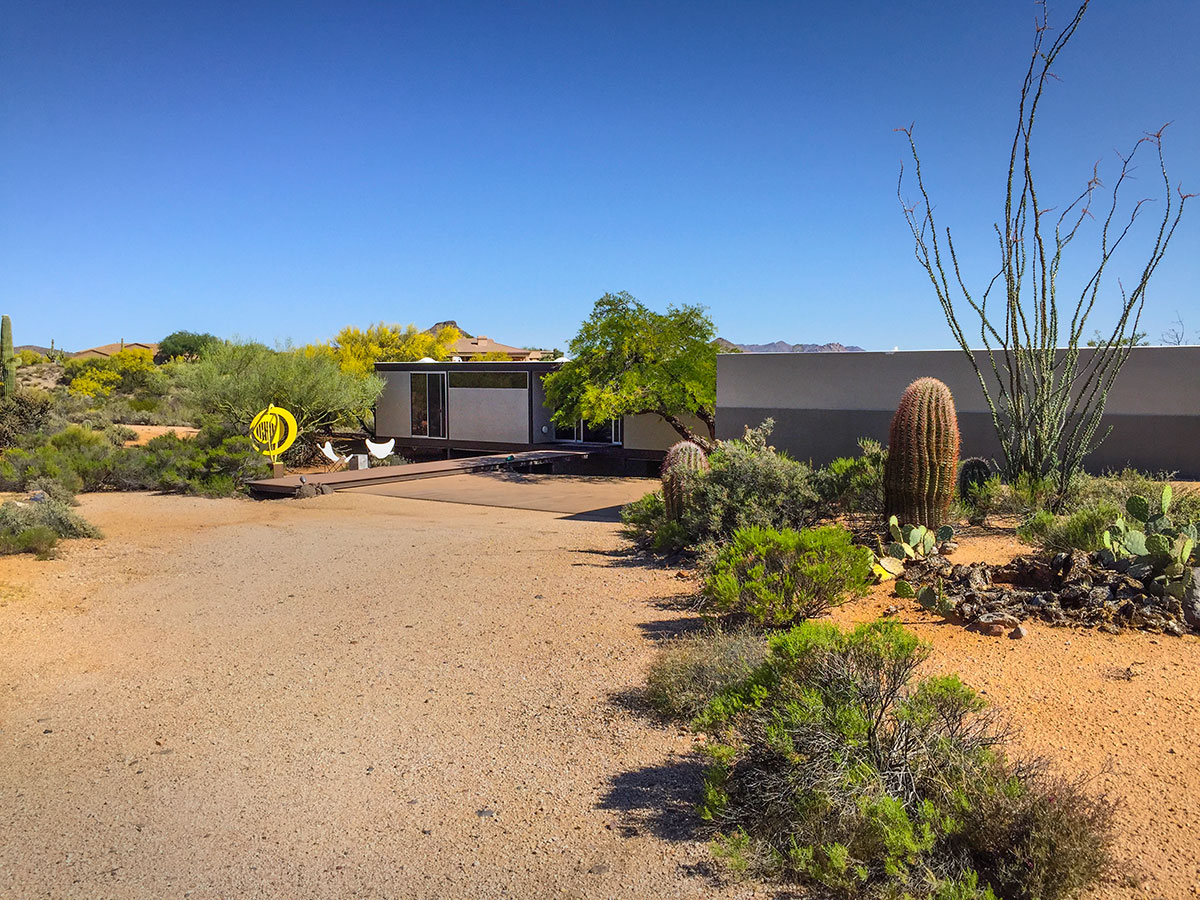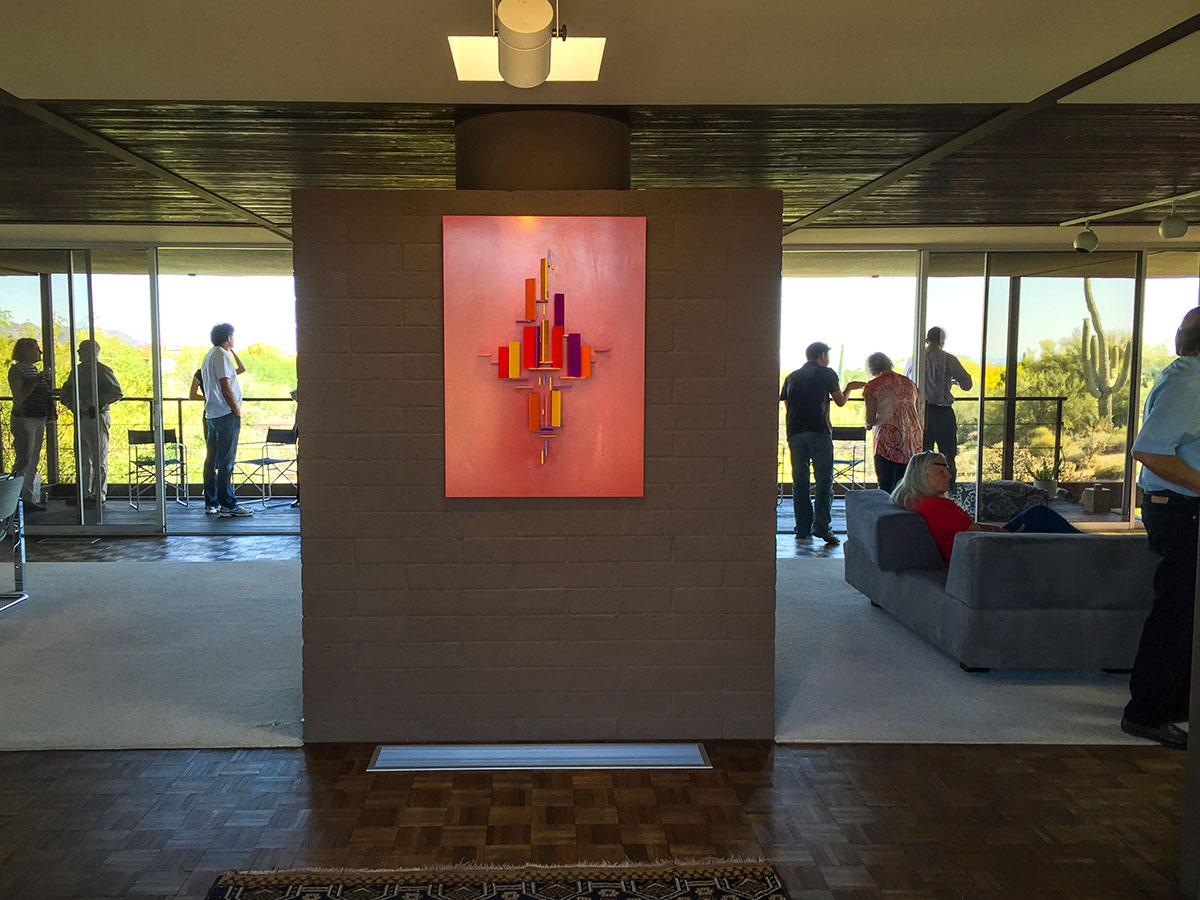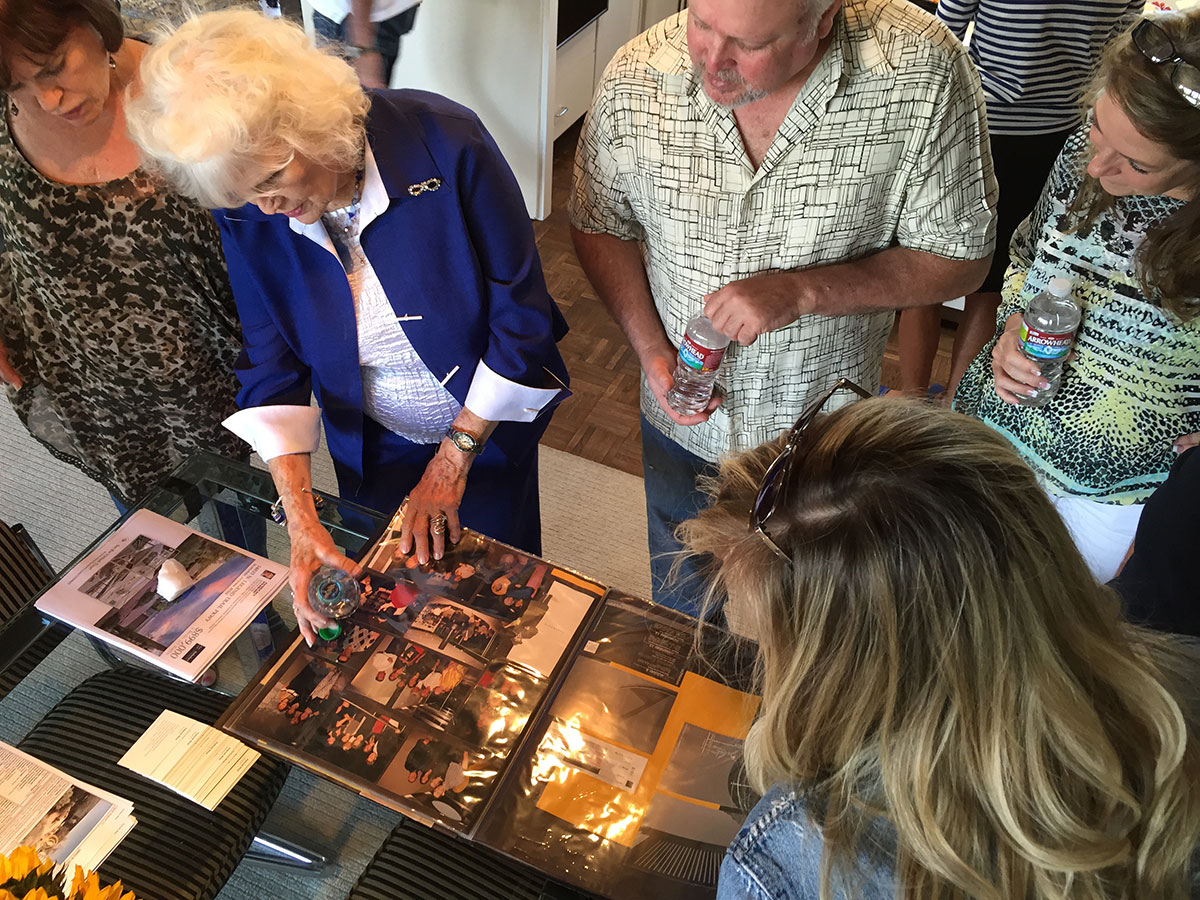 In Summer of 2015 Nancy Beadle and her family hosted a get-together with members of the Beadle Registry, sharing the local history of the development and personal scrapbooks.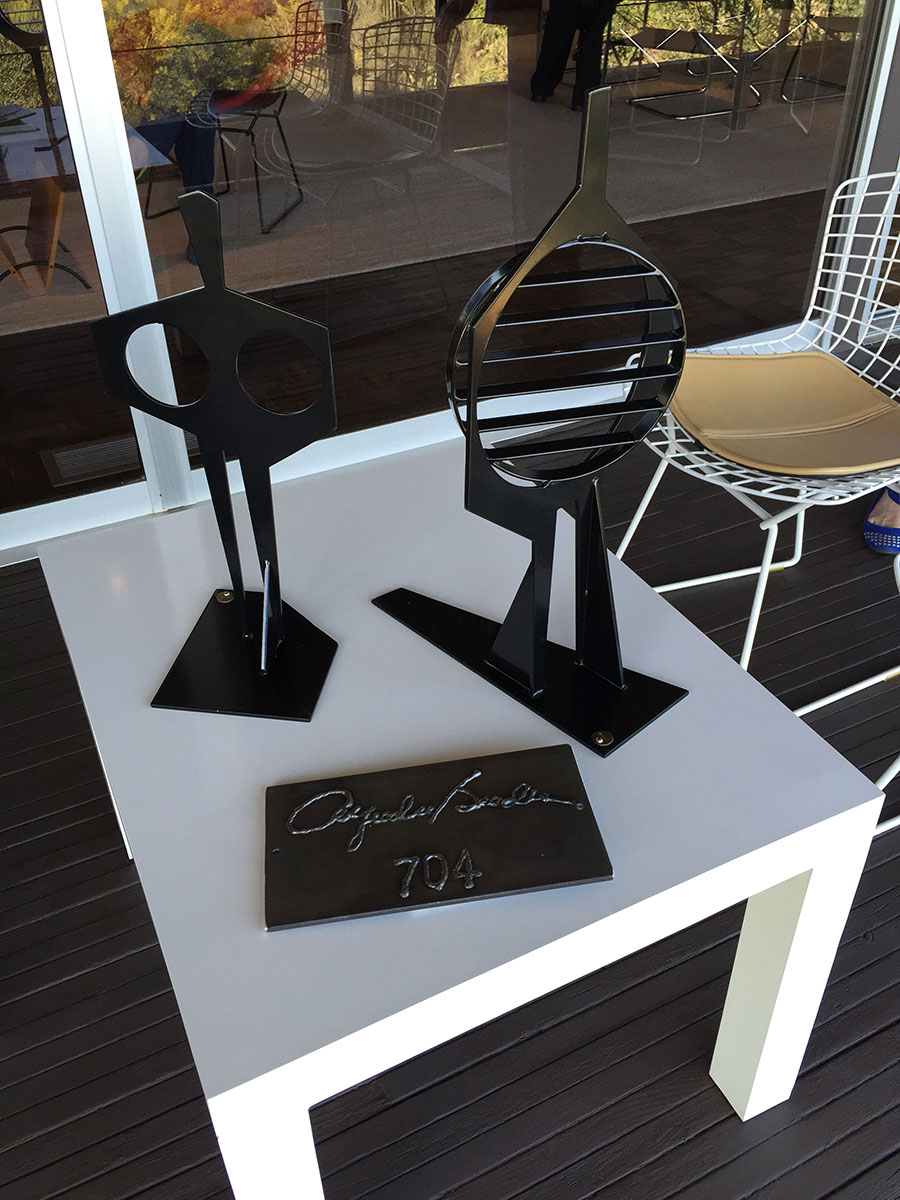 A few members of the registry were able to pick up their custom name plaques for their own Beadle homes. For more information about authenticating your home and acquiring your own plaque, visit
beadleregistry.com
.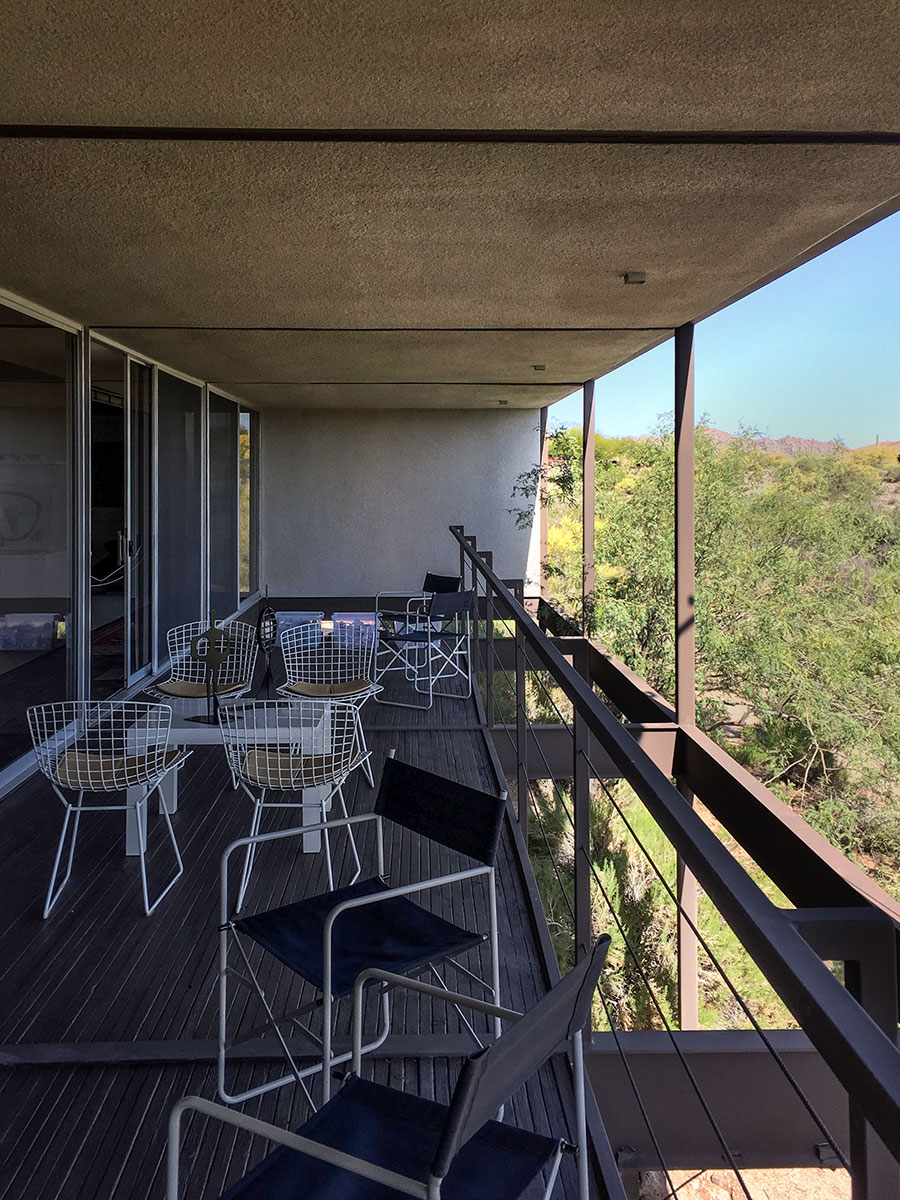 A steel modular frame supports the classic boardwalk style porch, which overlooks pristine desert with a few other Beadle homes within sight.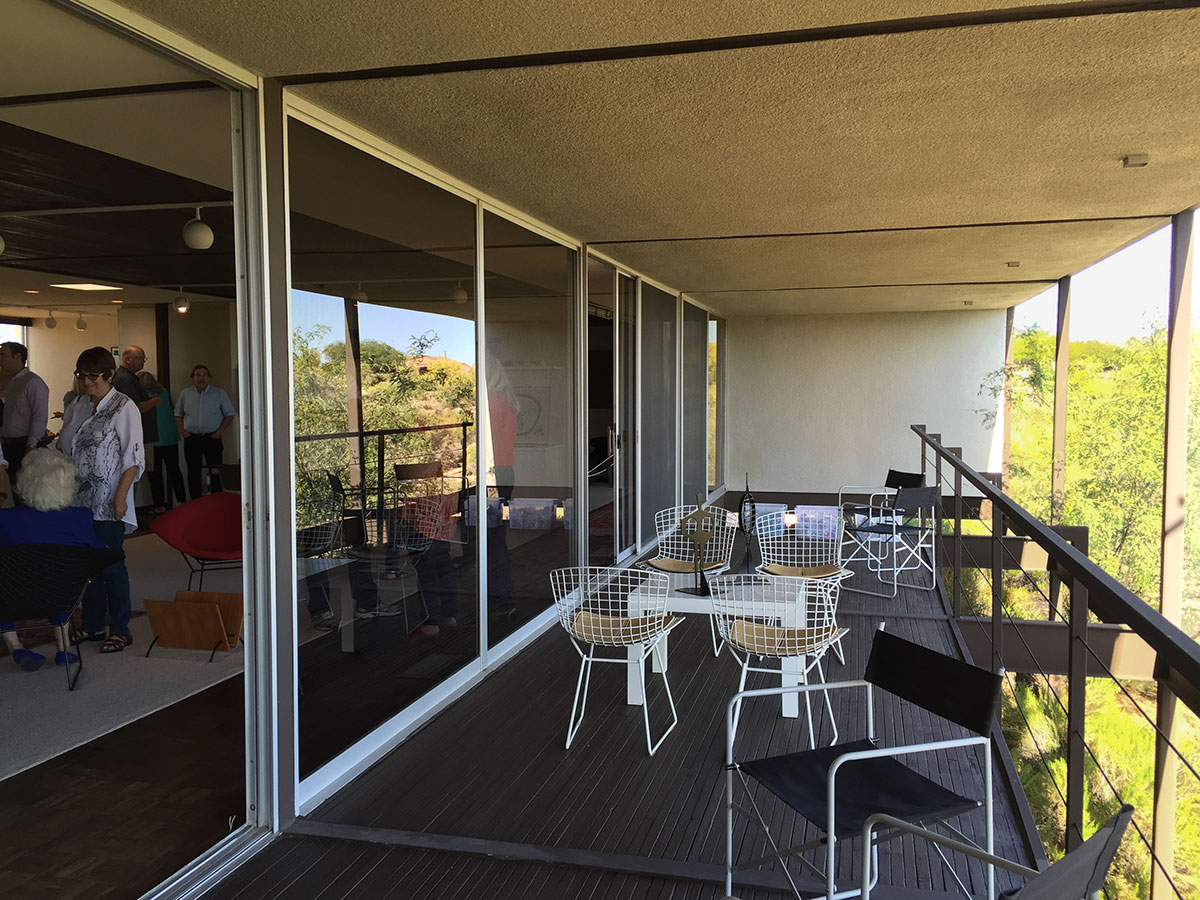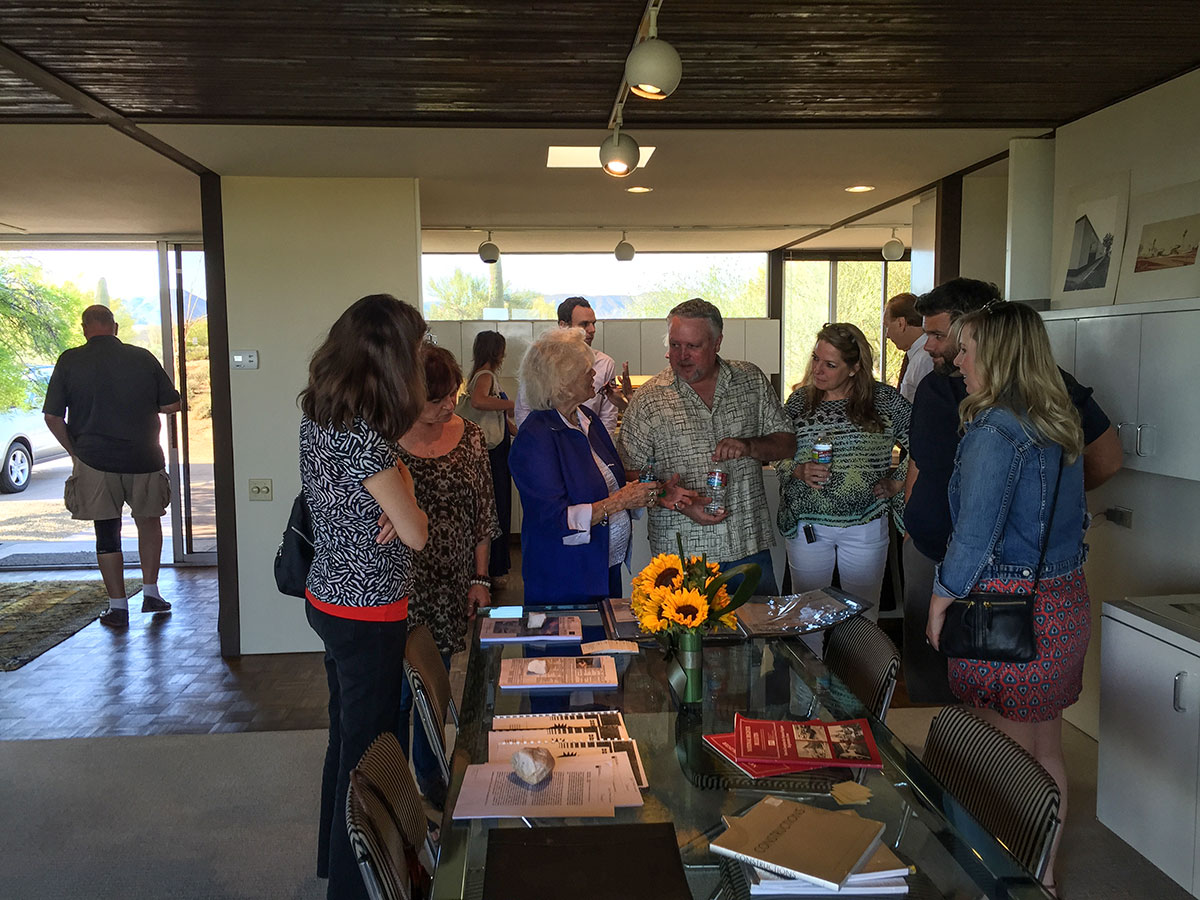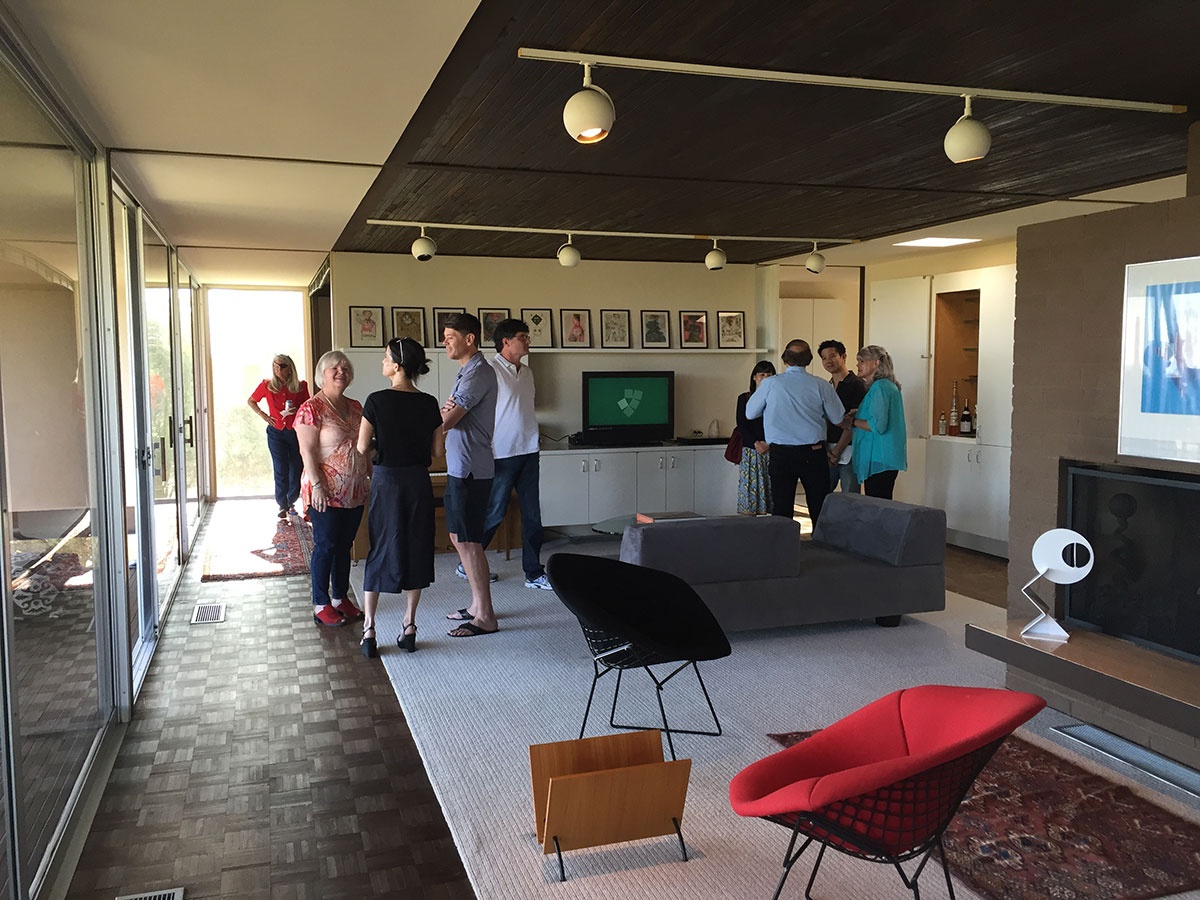 The modestly sized home packs a lot in a small space. Bedrooms flank the open living area. No custom Beadle home would be complete without custom built in cabinets. This set of cabinets leaves space for an upright piano, behind the group at left.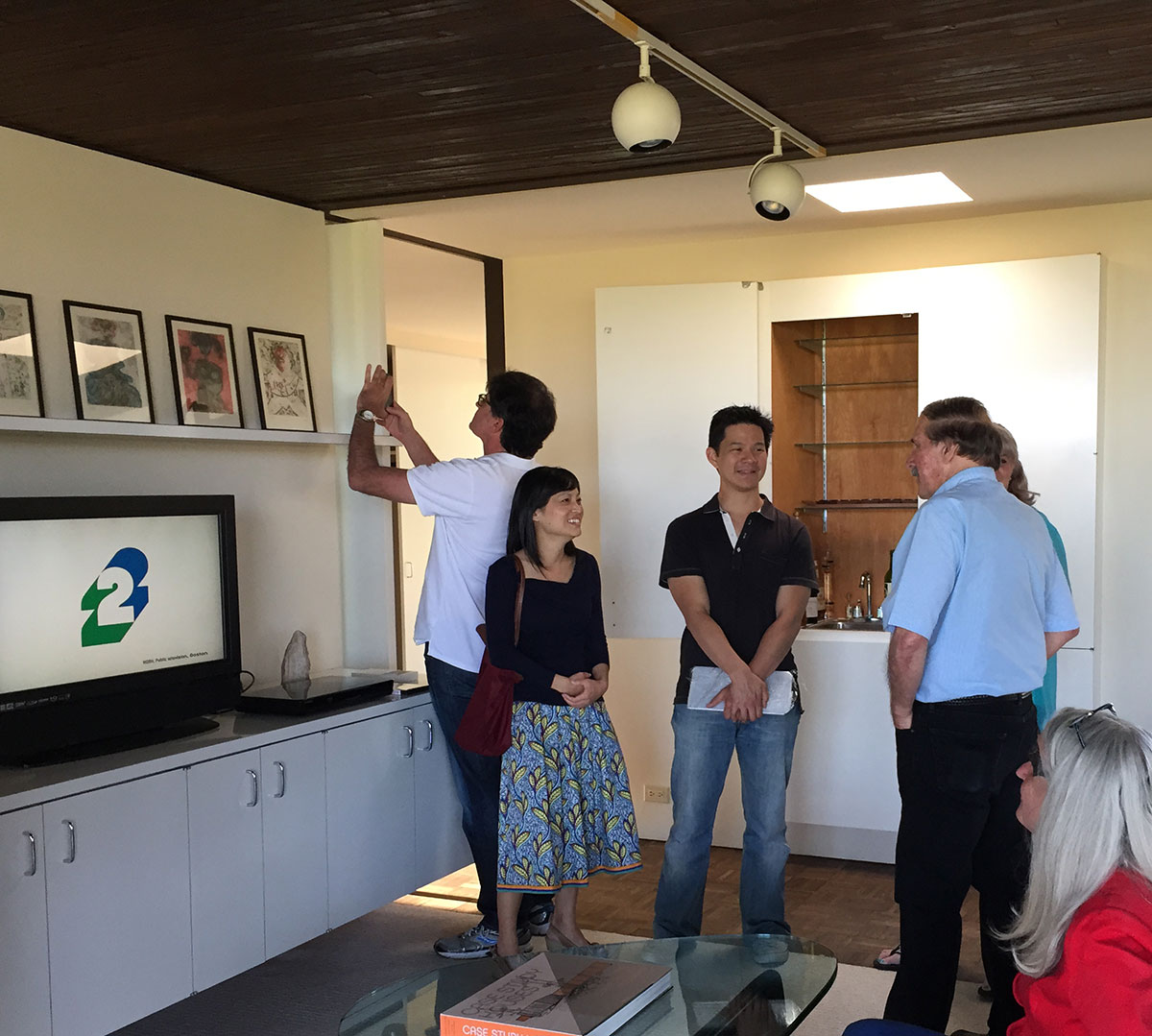 The Logo for Desert Ranch was designed by the powerhouses at Chermayeff and Geismar (video still shown on television above) and is inspired by a bird shape on native Southwestern pottery. View it in context of their other international brands at minute 7:43 below!