Roman Roads | 1962
By Al Beadle with Laszlo Sandor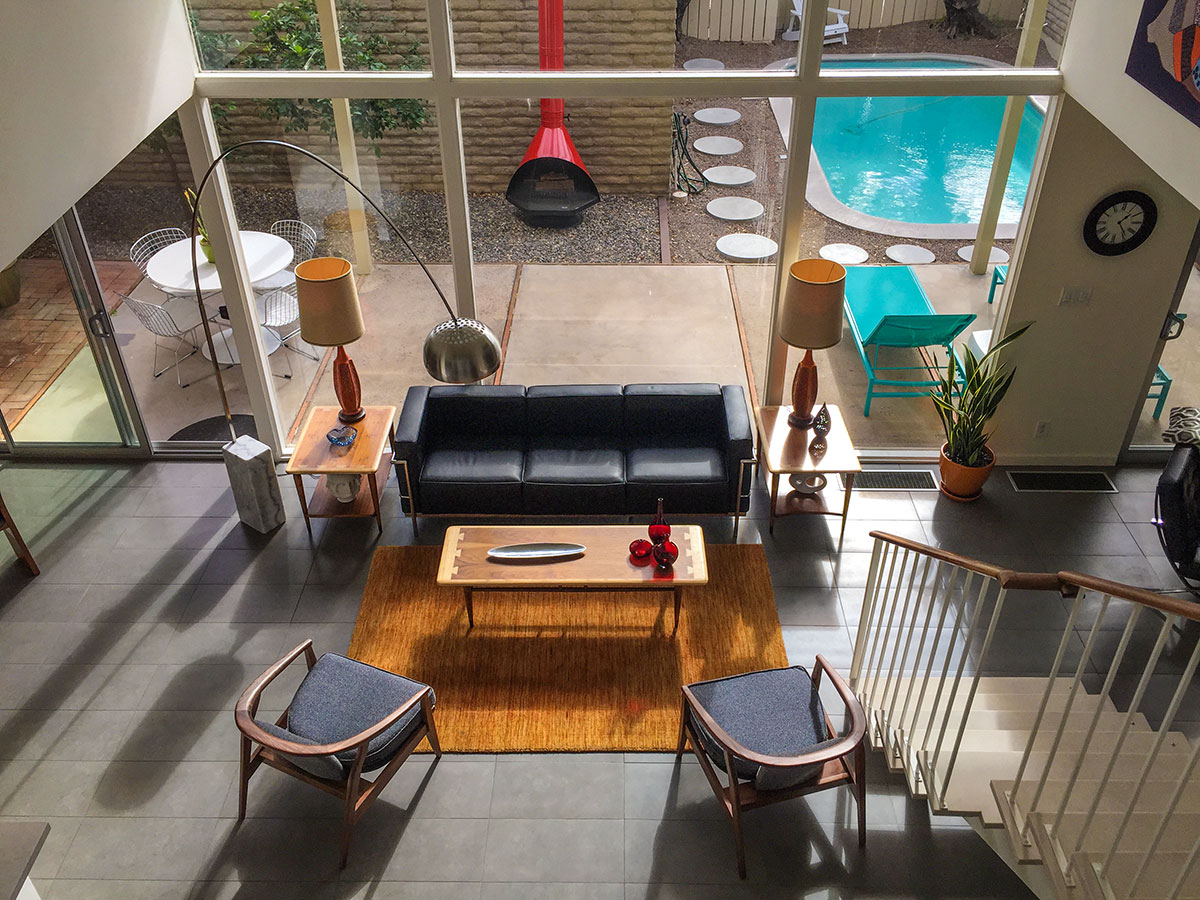 For decades, the true designer of Roman Roads has been lost in the sands of time. Laszlo Sandor, a Hungarian who worked briefly in Phoenix before settling in California, was the architect cited on the vintage marketing brochure for Roman Roads. Rumors were published that the complex was designed by Al Beadle, but no evidence had surfaced until we discovered during a trip to the
ASU Special Collections
that Sandor was signing off on Beadle's drawings after Alan Dailey passed away in 1962. Beadle was still not licensed at that time, and somebody had to sign.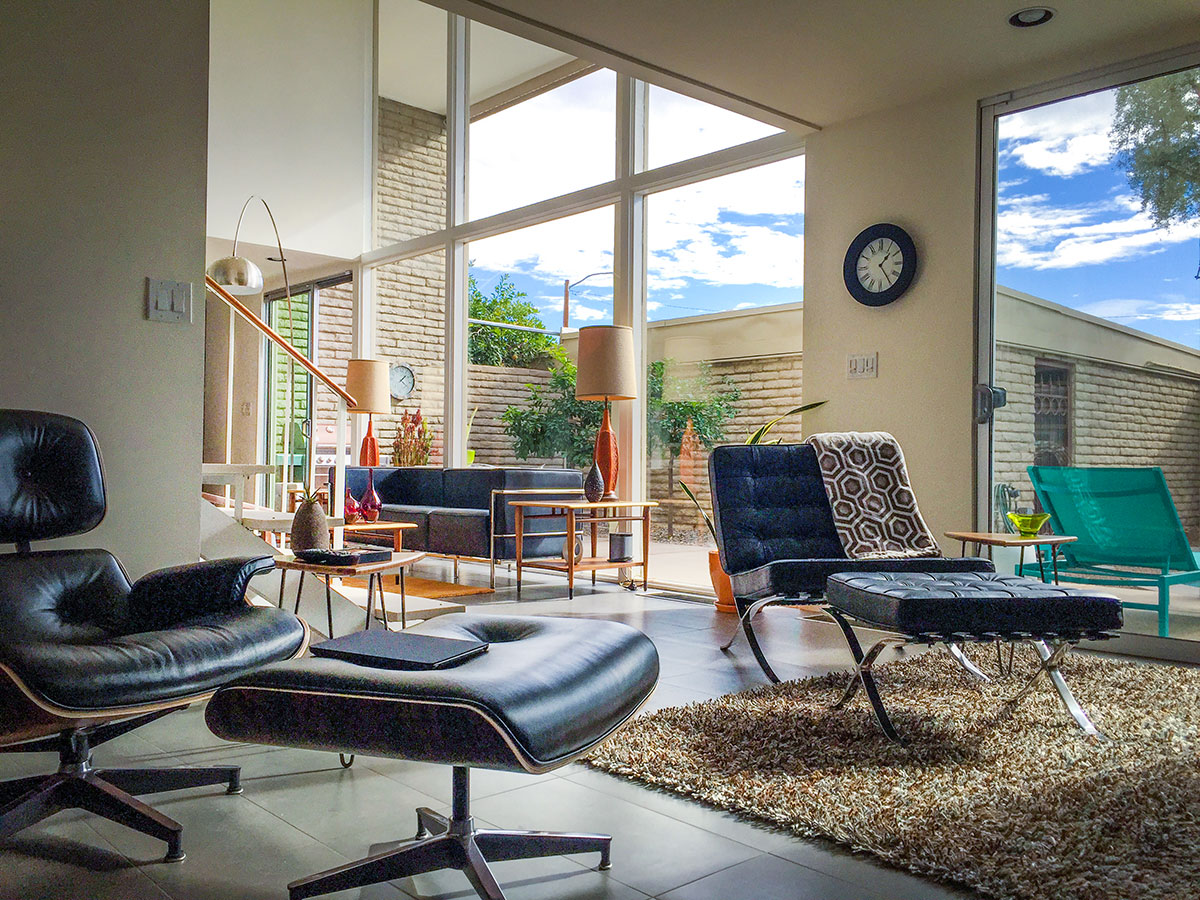 When the community's Architectural Review Committee Members Rachel Simmons, Catherine Curry and Jill Springer were compiling Roman Roads' history for listing on the National Register of Historic Places, they located Sandor in California. The truth surfaced from Sandor himself; it's an Al Beadle design. We're delighted to finally be able to confirm this complex's provenance and welcome it to the
Beadle Registry
.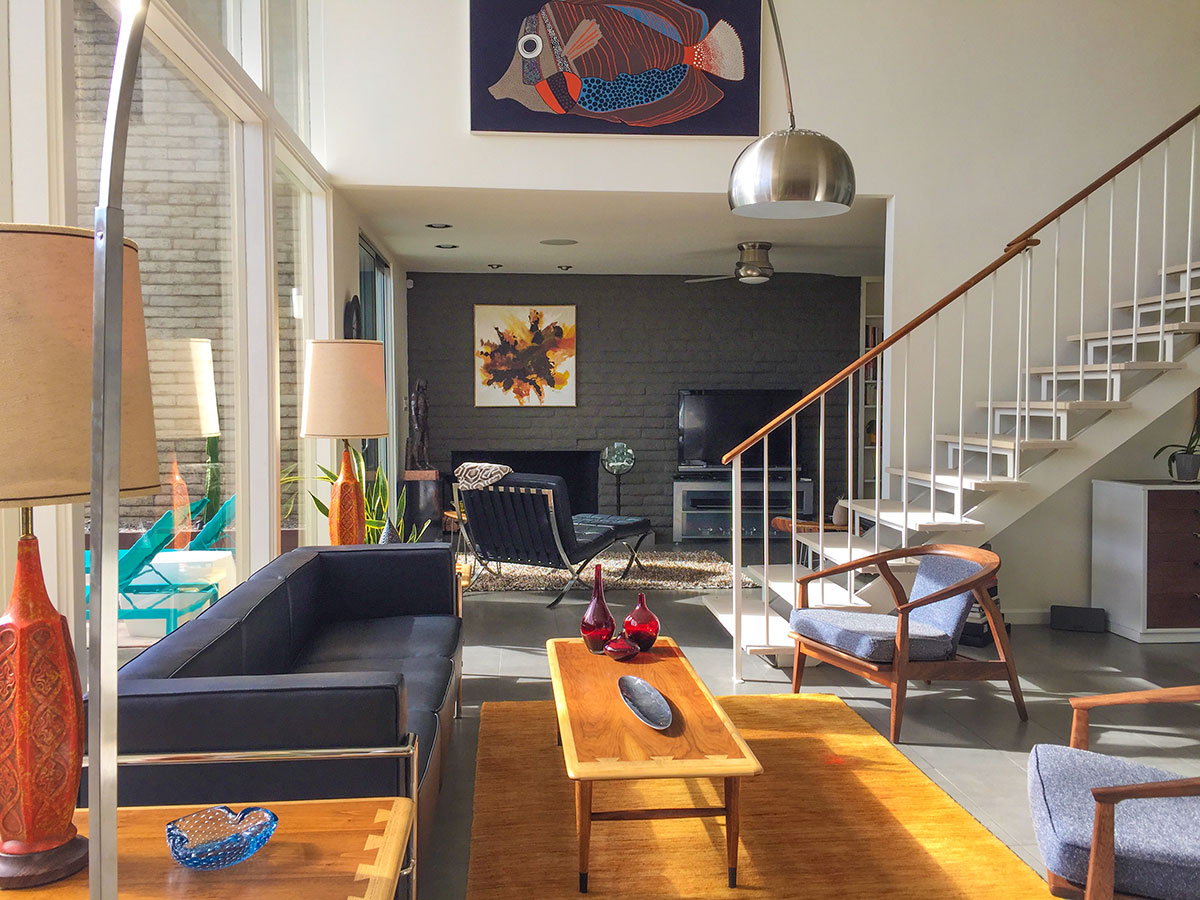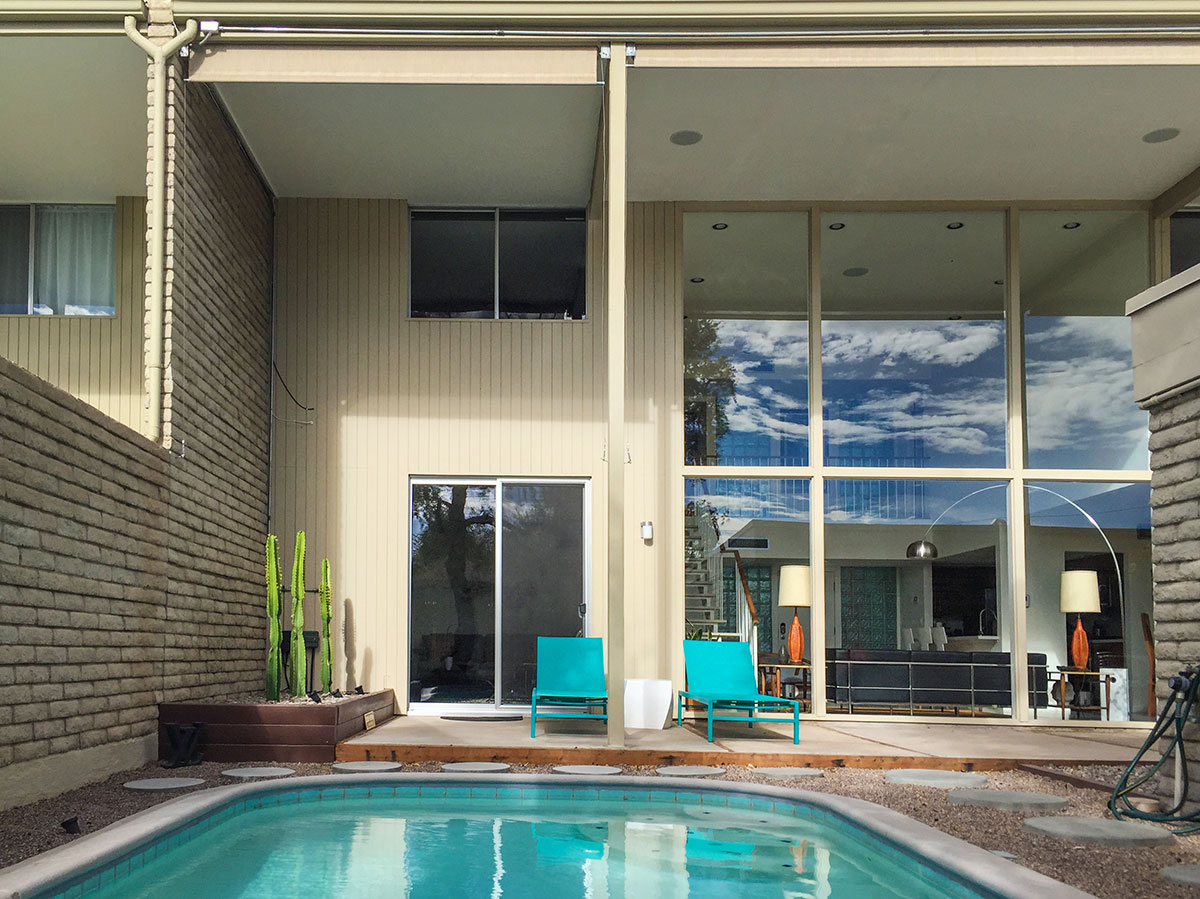 The distinguishing feature of each Roman Roads unit is the large atrium with 17-foot picture windows, looking out onto a private terrace and pool area. 1964 buyers could select from a variety of ground floor plans with identical second story plans. Some units still have elevators!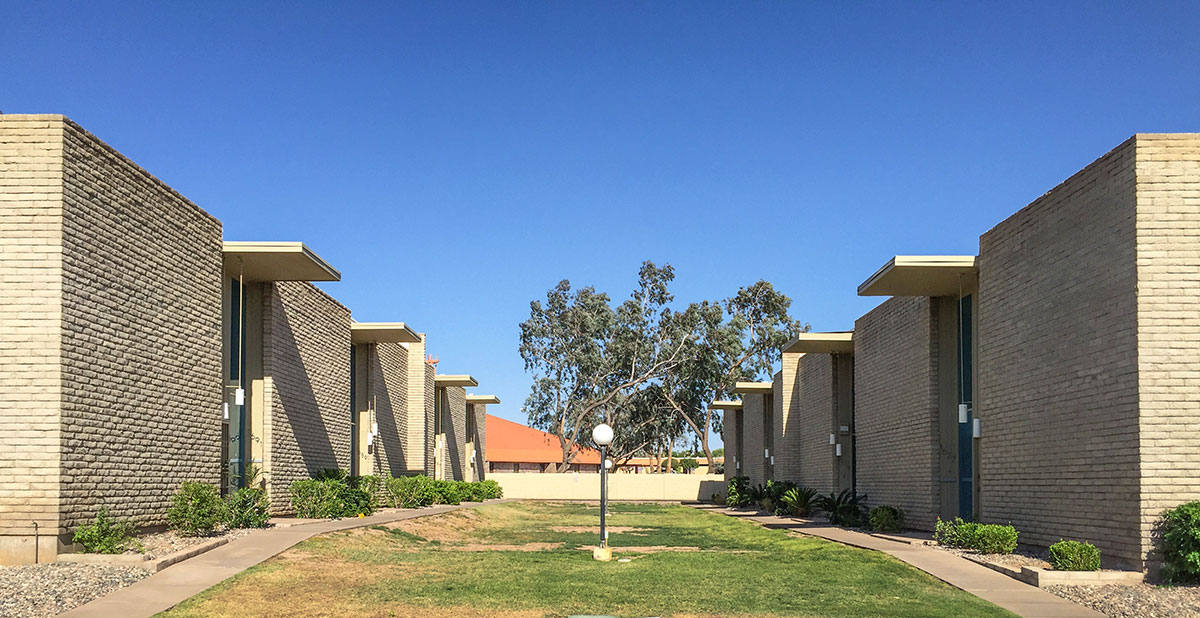 The community recently removed inappropriate trees and replaced them with the original landscape choice of orange trees. Classic Beadle Ball style lighting endures.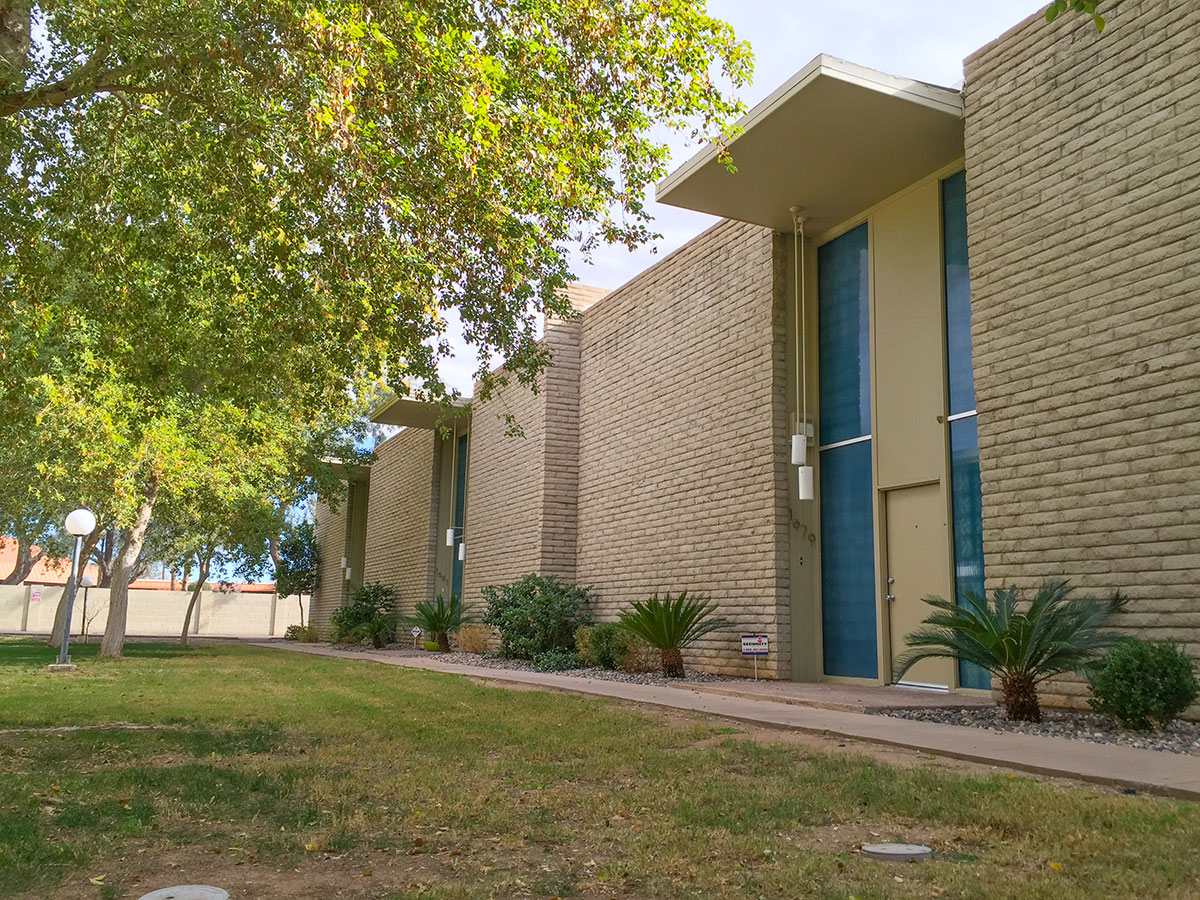 A new paint scheme will soon bring contrast to the beiged-out trim in each doorway.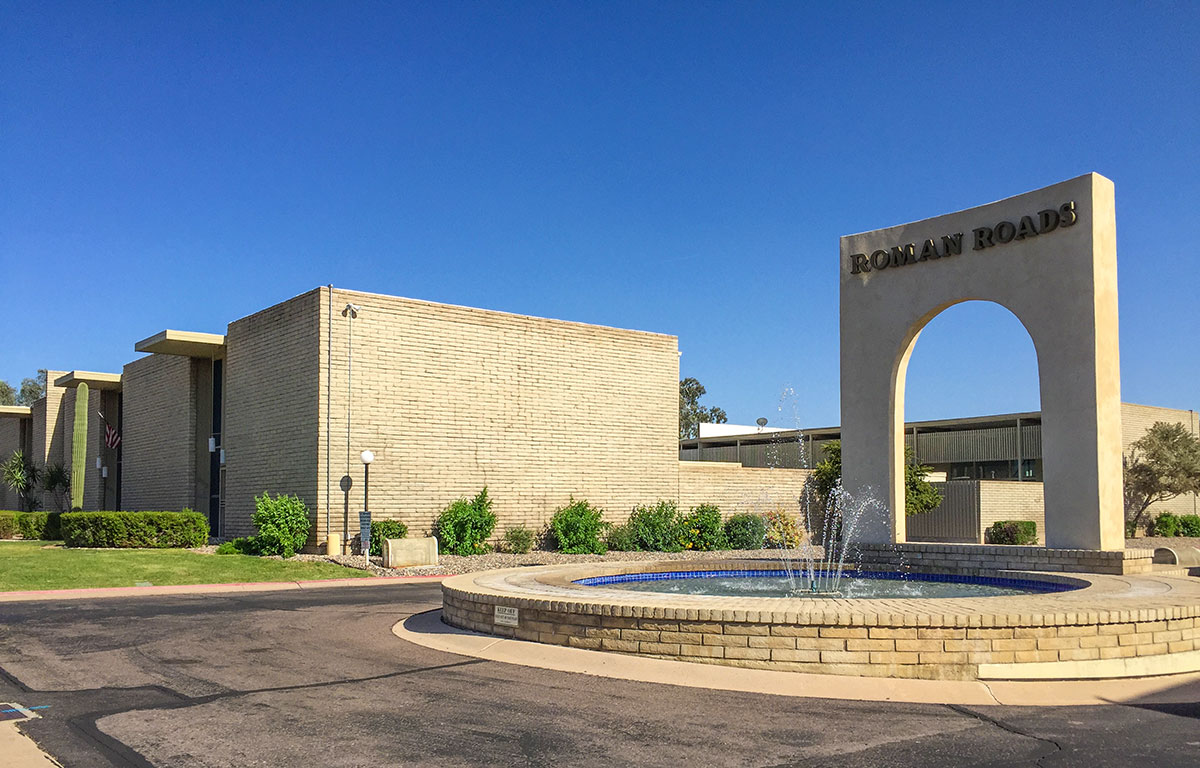 The complex is easily findable due to its dramatic arch on Maryland Avenue just west of 16th Street.